MILLIONS AFFECTED BY CYCLONE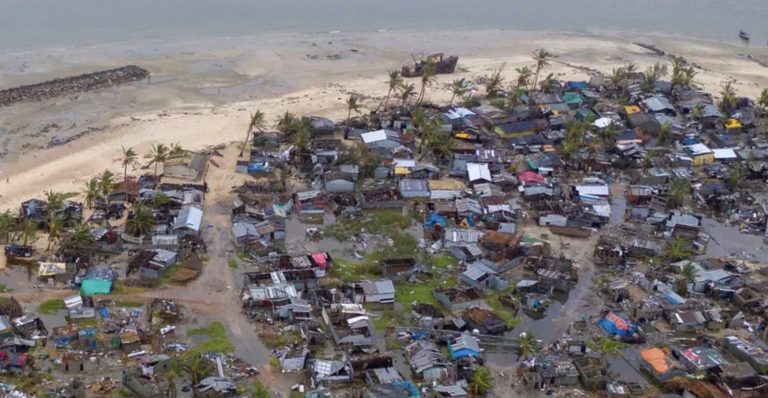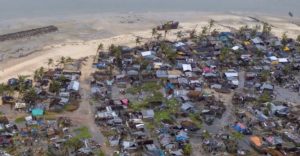 Lilongwe, Malawi … First, it was 1,062,674 facing a serious food shortage, according to the Malawi Food Vulnerability Assessment Committee, then the figure jumped to 1,879,391. Now the estimates have placed those who are facing critical food shortages at nearly 3,000,000. It is not that the authorities cannot get a grasp on the actual figure, it is because the numbers are climbing rapidly as more and more people run out of food. This is all the result of the catastrophic flooding, and destructive winds from Cyclone Idai in March 2019, and sporadic weather patterns in other parts of the country over the past few months.
 Most cyclones cross the Indian Ocean, then strike the African continent, and move only a short distance inland. Their impact on interior countries does not affect landlocked countries, such as Malawi. This storm was different. It was one of the worst tropical cyclones to ever affect the Southern Hemisphere. The storm left more than 1,303 people dead, and over 3,000,000 seriously affected. Idai was the second deadliest cyclone on record, and at one point reached sustained winds of 195 km/h or 120 miles per hour.
Idai brought torrential rains to southern Malawi and resulted in widespread flooding, washed-out roads, and bridges, and thousands of homes destroyed. Another immediate result was damage to two hydroelectric power plants on the Shire River that had to be taken off-line. The storm seriously affected 922,900 people, with an estimated number of children at 460,000. On top of all of the immediate damage has been the loss of food production for the current season. Residents in the affected areas lost most or all of this year's production. 
 With the famine now reaching its zenith, and the next harvest four months away, Action for Progress, the Malawi Project, World Emergency Relief and Universal Aide are working to supply food to thousands of people in affected areas. Wilson Tembo, Executive Director with Action for Progress, has noted the increasing need for additional food supplies. They have now started a carefully planned food distribution program through receipt of a 40-foot shipping container of food from the states. In the coming days stories of food distribution will appear on this site.
The picture above shows coastal damage at the port of Beira, Mozambique.