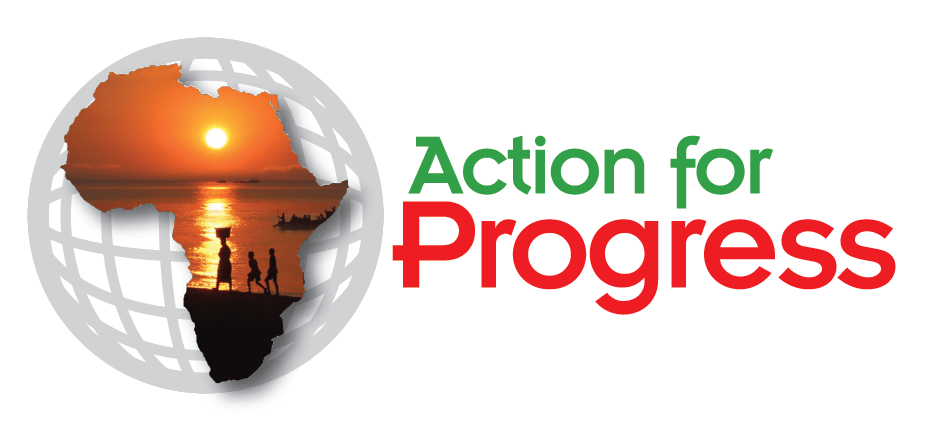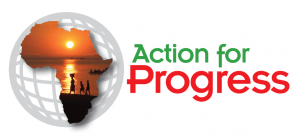 Action for Progress (AfP) is a not-for-profit, aid assistance organization established under the leadership of Wilson Tembo, in-country director for the Malawi Project. The AfP board is composed of business, medical, religious, and community leaders recognized for their focus on helping the poor, needy, and helpless members of society.
AfP was announced at 3:00 p.m. Malawi time, and simultaneously in the United States (U.S.) at 9:00 a.m. EDT on November 16, 2018 to highlight the longstanding and equal partnership between AfP and their United States based patron organization, the Malawi Project. It reflects that these two groups are companion organizations, both with the same focus and intent to help the poor, and both tightly structured to link together in a seamless program of cooperation.
Read the original announcement of Action for Progress.
Action For Progress Stories
THEY SURVIVED THE STORM, BUT NOW …

Southern Malawi … It has been six months since Cyclone Freddie washed away his entire village. Their home had been their security, and their good memories. Now it was gone, and six months later most of the aid groups who came immediately after the storm, were also gone. John Chikwanthu, 62, and his family of…

THE NIGHT BROUGHT TERROR (Part 2)

Southern Malawi, … In our previous story the cyclonic winds and high water from Cyclone Freddy had just swept Justin Yasini, his wife, and their two sons down steam in the high waters. Justin was scared and feared his wife and sons were gone forever. It was at this point that Justin believes he was…

BABY PACKS – FILLING NEEDS, REMOVING FEAR

Kabudula Community Hospital, Lilongwe District, Malawi … For expectant mothers in Malawi the required items they must bring to the hospital at the time of their delivery can be out of reach to locate or even purchase. The Action for Progress and Malawi Project teams had arrived that morning to donate the supplies that expectant…

THE NIGHT BROUGHT TERROR (Part 1)

Southern Malawi, … The rain had been coming down in torrential waves for the past two days, and rivers and streams could not handle the load. They were beginning to overflow their banks, and unknown to thousands of village people the water was about to become their enemy. For many villagers, proximity to rivers means…

SO MANY LIKE YOBU

The school year had just started. Children running, laughing, playing, sharing, learning. But along with the beginning of school had come the rains, the deluge that sweeps over Malawi every year. Heavy rains, constant rain, rain coming down in torrents for hours. It is an unbearable time of year for those who must crawl on…

PROPER EQUIPMENT WILL SAVE LIVES

The teams from Action for Progress (AfP) and the Malawi Project (MP) traveled to the northwest part of Lilongwe District to distribute baby packs to many expectant mothers. The hospital director for the Kabudula Community Hospital met the team near the entrance and took them directly to his office. The office was well-kept and nicely outfitted, and it was evident…

BABY PACKS FOR LIFE

Dedza, Malawi… Action for Progress and the team from the Malawi Project reached the district hospital in Dedza later than expected. It was already dark, and the expectant mothers were crowded into the maternity ward so tightly it was nearly impossible to move about or turn around. For these soon-to-be-mothers it was not surprising. If…

EMERGENCY MEDICAL SHIPMENT TAKES THE STAGE

Lilongwe, Malawi … The news has turned its focus to the 2024 U.S. presidential elections, the ongoing war in Ukraine, the impact of Russia's cancellation of grain exports from Ukraine, record-breaking temperatures around the world, and why a war with China over Taiwan could ruin the global economy. Several important events have fallen off the…

TOMATOES TARGET OVERHEAD

Lilongwe, Malawi … One of the foundation principles of both the Malawi Project and Action for Progress is to help the nation of Malawi become self-sustaining and independent.  Dick Stephens, co-Founder and Board Member for the Malawi Project reflects. "For too long," Stephens observes, "there has been a feeling among many in Malawi that little can be done…

VALUE OF A SINGLE CHAIR

Lebanon, Indiana … Two times in recent months the Methodist Children's Home in Lebanon, Indiana donated unneeded chairs to Malawi. The first of these, a group of 65 was added to a shipment that arrived in Malawi a couple of weeks ago, and the second group, approximately 100 or more will go on the next…