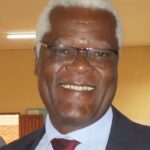 Chester Kabinda-Mbewe, Chairman
Chester Kabinda-Mbewe holds a Bachelor of Science in Computer Science and Statistics from the University of Malawi and a Master of Science in Strategic Management from the University of Derby. He is certified as an information systems auditor, an information systems security associate as well as a fiber optics technician and has professional experience working in Malawi, Tanzania and Zambia. Chester currently serves as an elder for Red Cross church of Christ in Blantyre and has previously served as a deacon as well as an elder at the Namiyango church of Christ.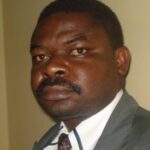 Robert Tauka, Assistant Chairperson
Robert holds a Bachelor of Commerce from the Polytechnic as well as a Master of Science in Development Administration from the University of Birmingham, England, United Kingdom. He has most recently served as a lecturer with the Malawi College of Accountancy at the Mzuzu Campus where he provides instruction on areas that he has personal experience in from prior professional roles he held such as project management, management and organizational behavior, to name a few. Robert currently serves as an elder for the Jomo Road church of Christ and has contributed his knowledge and expertise to community organizations, previously serving as the Chairman for the Lakeshore Districts Environmental Management Committee and President of the Rotary Club of Mzuzu.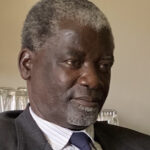 Msamba Banda, Treasurer
Banda attended the Polytechnic and holds a certificate from Cambridge School. He most recently served as the Senior Supervisor at the National Bank of Malawi, contributing to the bank over 25 years. Msamba has assisted in several roles at Falls church of Christ after being baptized in 1986. He was selected as a deacon in 1990 and was appointed preacher in 1993. His knowledge is invaluable as he coordinates with the government through board meeting minutes and provides updates surrounding policies and issues effecting the church to the congregation.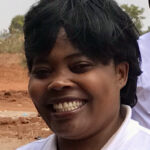 Madalitso Mwandoloma, Medical Director
Madalitso holds a Bachelor of Science in Nursing and Midwifery from Daeyang University. She is also trained in child counseling, therapeutic care and anti-retroviral therapy. Madalitso has most recently been employed with Thyolo District Hospital under Medicines Sans Frontiers-Belgium where she conducted various blood test and screen mothers for Malaria and Syphilis. Her passions extend beyond the clinical setting and she enjoys organizing women's conferences for church, mentoring younger girls and working with Campus Ministry. Madalitso has been married for 38 years and enjoys reading inspirational books and playing volleyball in her spare time.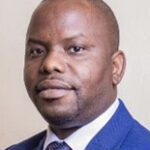 Noel Misanjo, Attorney
Noel Misanjo holds a Bachelor of Laws from the University of Malawi. He currently is a Senior Associate at Savjani & Co in Blantyre where he litigates in the Malawi Supreme Court of Appeal, High Court of Malawi as well as all subordinate courts in Malawi. Noel serves as a legal advisor for the Netball Association of Malawi and also volunteers his time as a trustee for Young Achievers for Development. He attends the Chilobwe church of Christ where he is a treasurer and youth ministry patron.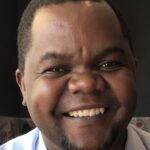 Wilson Tembo, Executive Director
Wilson Tembo achieved a Bachelor of Science in Logistics and Supply Chain Management from Exploits University. He currently serves as the Country Director for the Malawi Project through his position as Executive Director of Action for Progres, where he coordinates with government, community and church leaders to execute the distribution of supplies to identified beneficiaries. Wilson manages World Emergency Relief programs and facilitates clearance of goods through customs. He utilizes his background, knowledge and skills to plan, operate and execute projects for the Malawi Project.