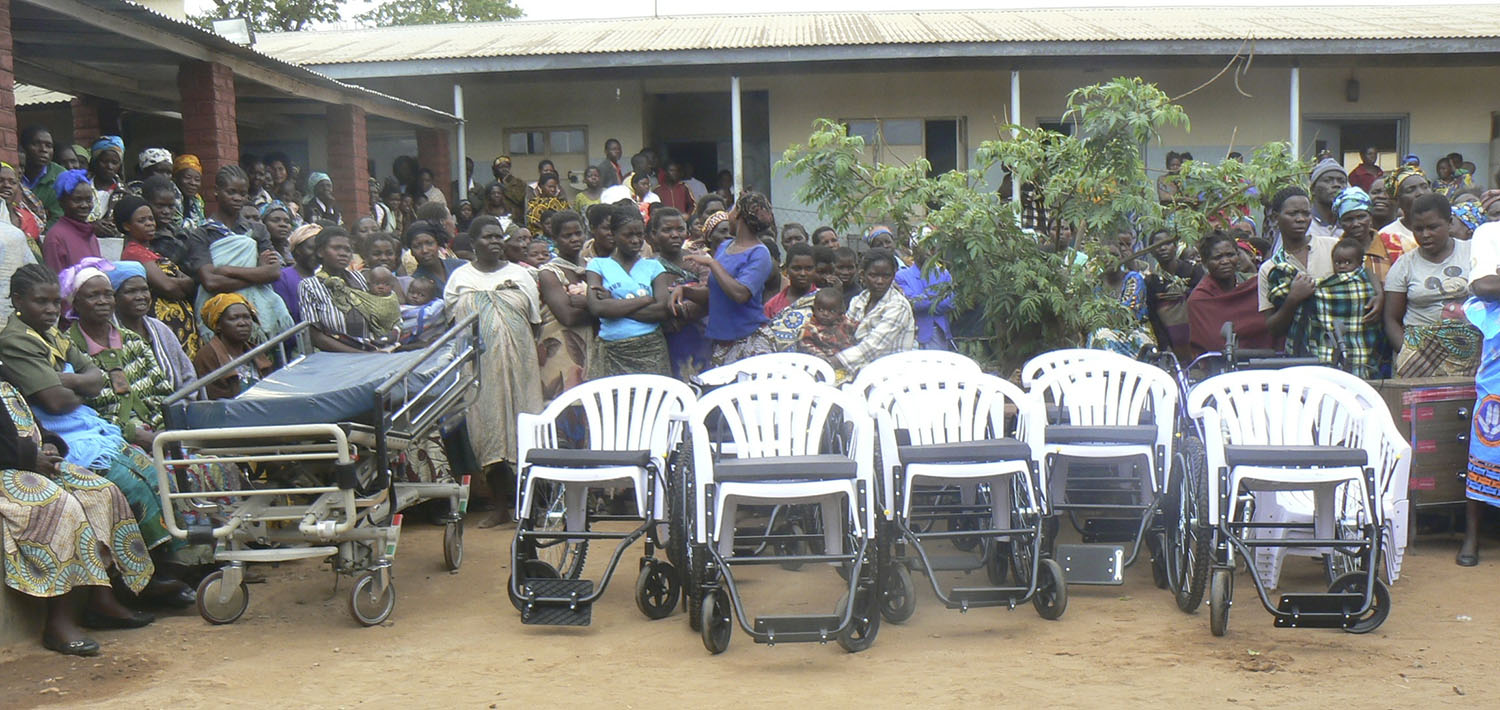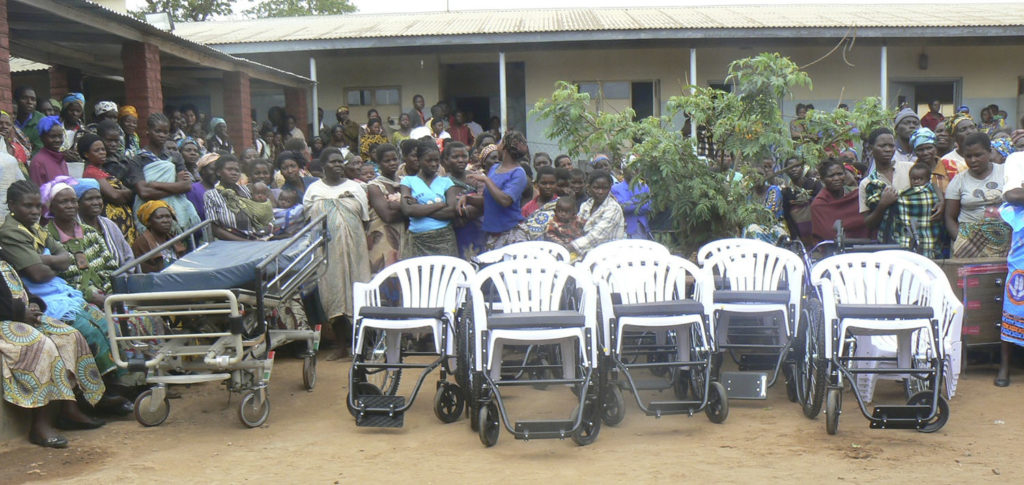 People with mobility issues are confined to distant village huts, hidden away back streets, and empty rooms in nondescript houses. They live invisible lives, alone and lonely, unable to contribute to society, their church, their school, or their community.
The Malawi Project has tackled the problem head-on and worked to alleviate the suffering. The loss to their communities, families and themselves cost everyone. The Project has tried, when possible, to focus mobility assistance in ways that will allow the recipient to live a more normal and productive life.
All-Terrain Wheelchairs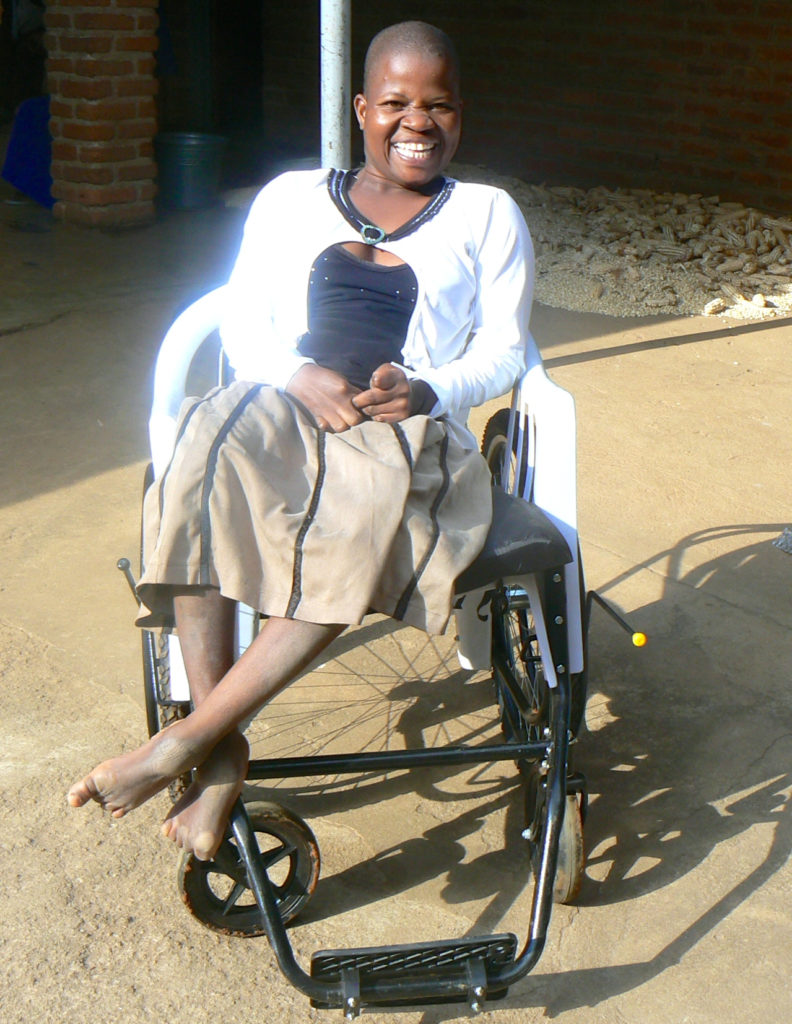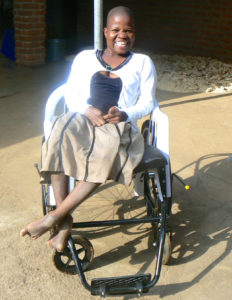 Malawi struggles with a critical need for mobility devices. Intense poverty, a cash-starved government, and an overwhelmed medical system highlight a system unable to supply the needs of more than a very, small percentage of its population. Malawi is primarily a rural society, where most of the population travels from place to place by walking along dirt paths. Few buildings are wheelchair accessible, and even fewer village huts have doors large enough for a wheelchair to enter.
As part of its medical outreach, members of the Malawi Project sent the first wheelchairs to the country in 1997. This marked the beginning of a program that would expand over the years, ultimately reaching people nationwide.
In 2001, a joint program was begun between the MalawiProject and Free Wheelchair Mission based in Irvine, California. Asa result, entire shipping containers of wheelchairs started flowing to Malawi,with distribution soon reaching all three regions of the country. Over the nextfifteen-years over 4,500 all-terrain wheelchairs were distributed. Thesewheelchairs were built with large bicycle tires for ease of movement and repair.This design allowed easier navigation over the rough terrain of rural,mountainous Malawi.
Hand-Propelled Mobility Units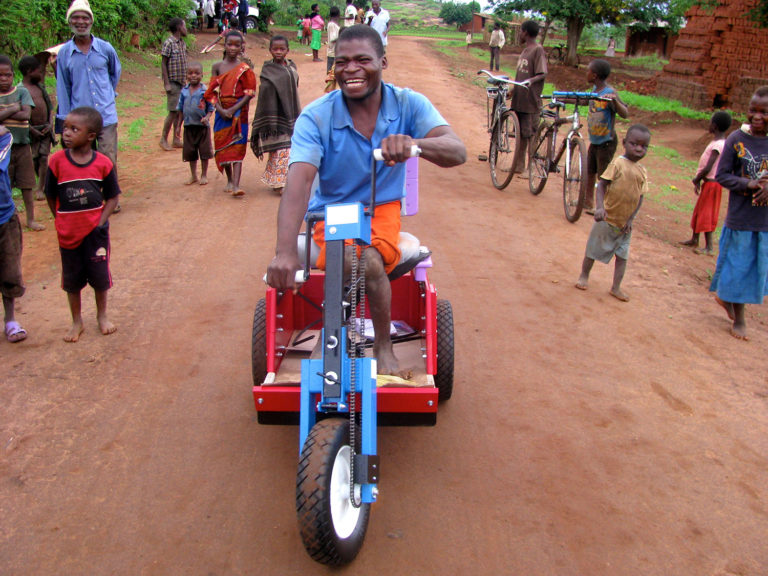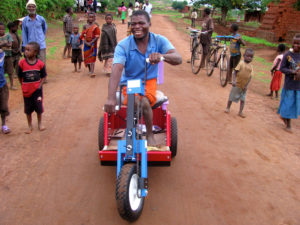 In the fall of 2015, members of the Malawi Project were introduced to Bob and Arla Gabrielse. They direct the efforts of one of 29 Mobility Worldwide production facilities focused on the construction and distribution of hand-peddled mobility units. Their plant in Demotte, Indiana is Mobility Ministries. In early 2016 the first 200 hand-propelled mobility units were on their way to Malawi. The need for mobility assistance is obvious as accidents, cerebral malaria, the lingering effects of generations of polio, as well as an inadequate medical system have left thousands with no hope of adequate movement. Combine the overwhelming need with a lack of funds to purchase mobility transportation, and the result is long term isolation and unproductive life. For a mobility-impaired population listed at 418,669 in 2018, these units offered hope for living a productive and independent life.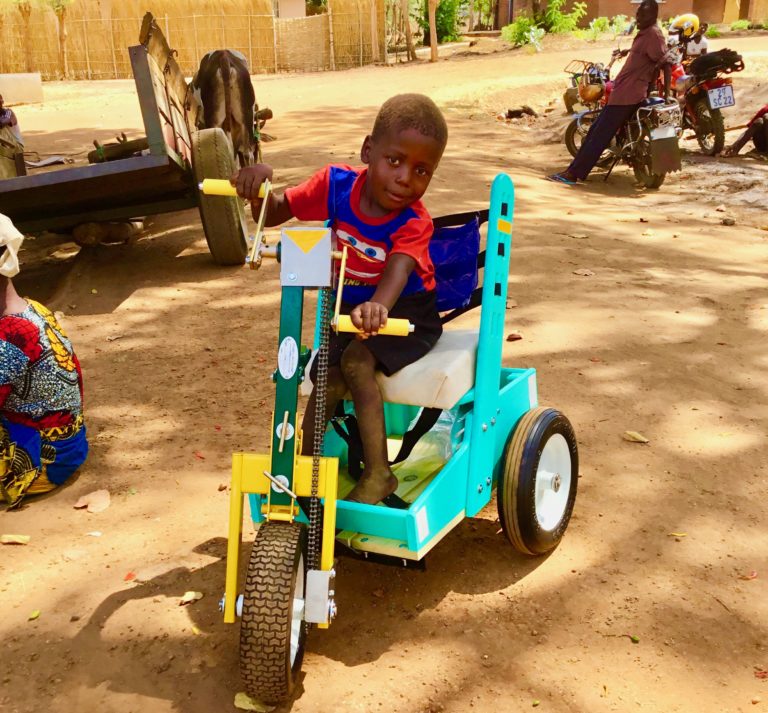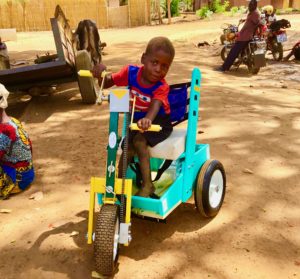 The program grew quickly as Mobility Ministries turned a major focus toward helping the people of Malawi. In late 2019 the Mobility Worldwide plant in Holland, Michigan joined the Demotte plant by supplying units specifically for children, and by early 2020 over 1,300 units had been shipped by the two plants. Along with a large number of canes and walkers, the effort to confront the mobility needs of Malawi is a major program for the U.S. based Malawi Project, and its Malawi sister organization, Action for Progress.
Mobility Stories
Kanthonga Village, Malawi … It is nearly time for the rains to begin. Heavy rains. Torrential rains. Rains that spread a muddy surface across the landscape, and all over anyone unable to stay distant from the water-drenched surface. For Joseph, it has always been a bad time. While the dust of the dry season had…