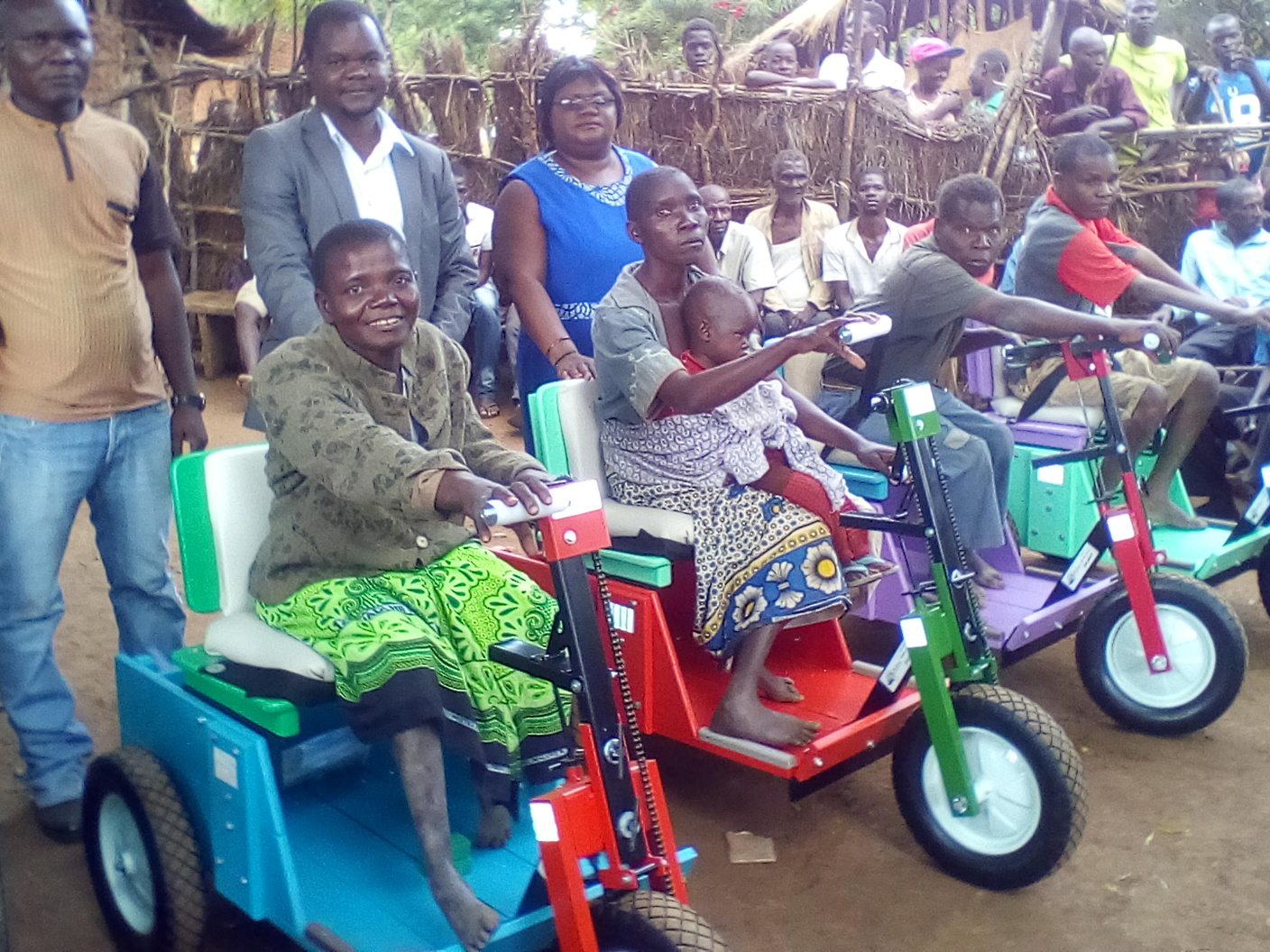 In late 2016 the first shipment of mobility units arrived in Malawi, and Ibrahima Imran of Matowe Village was the recipient of the first unit. It signaled an immediate growth, and more widespread focus on the need for a varied number of devises for those with mobility issues. The program quickly grew as Mobility Ministries of Demotte, Indiana, a division of Mobility Worldwide, headquartered in Columbia, Missouri, sprang into action to begin manufacturing units for distribution in Malawi. Over the next 12 months over 600 units were shipped from the Indiana plant.
The mobility unit adds a dimension that has gone unanswered earlier; that is, the ability of the person to transport goods in the unit, as well as being able to move themselves long distances without aid for another person. The three wheel units come with a wide array of replacement parts, and have an expected life of 10-years or more. Shipments are sent directly the production line in the Demotte plant, and arrive in Malawi ready to assemble and put into use. These units make it easier for the recipient to pursue their career, and to recognize a much higher degree of independence.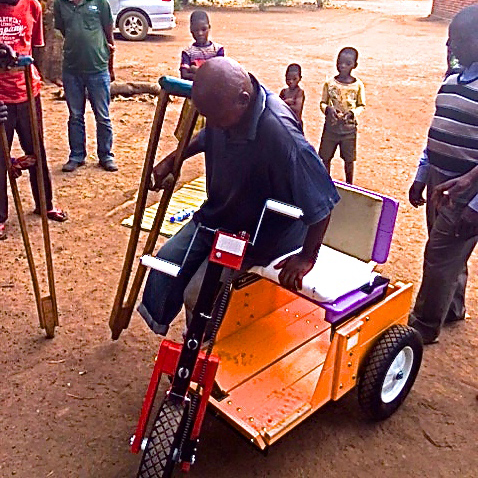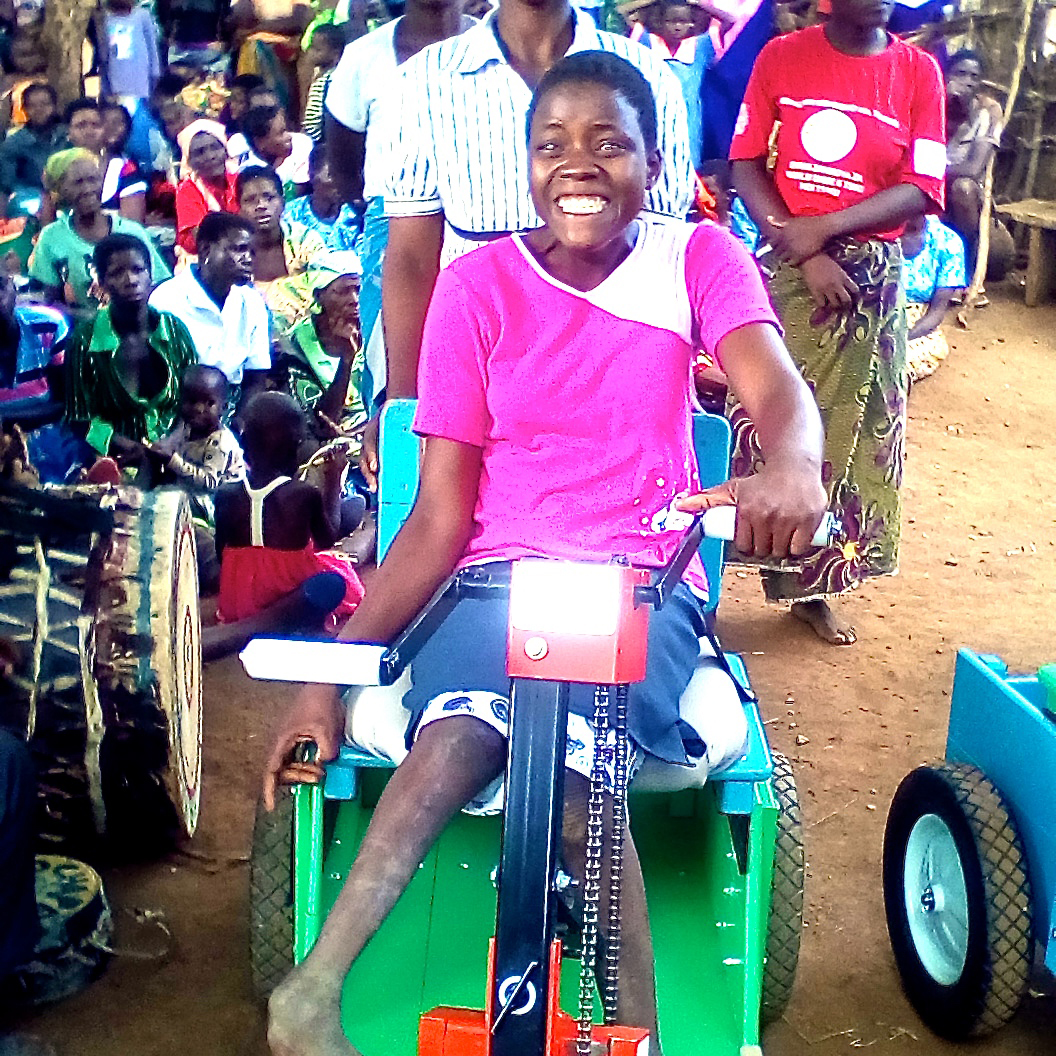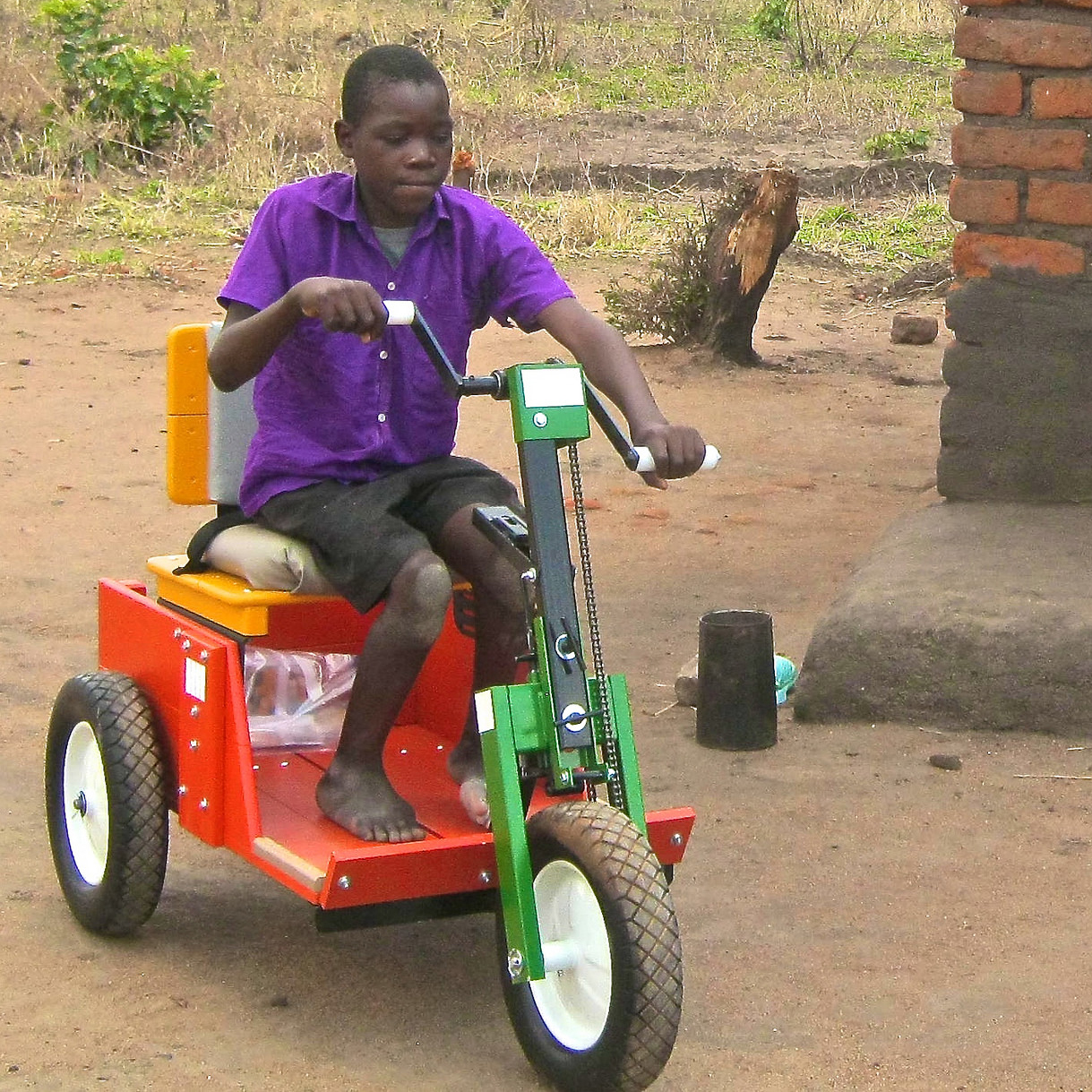 Mobility Stories
Rolling Out The Big Tent

Dr. Joyce Banda made the arrival of Wilson Tembo and the team from Action for Progress a spectacular ceremony.

Dignity He Deserves

Kanyandule Primary School, Lilongwe, Malawi … One thousand meters, or more than half a mile is the distance 18-year-old Tione Mphadwe crawls to get to and from school. For most people in first-world nations, this is hard to comprehend. No one crawls on the ground for a half-mile to get to school. In most cases, …

Going without clothes and shoes

Griven Kasalika, a member of the Action for Progress team relates the day they met Ireen Banda.

"I Have encountered God"

Lameck Bizala's desire for help and belief that God could provide it did not betray him.

Pottberg Tours Production Facilities

Recently while traveling to Indiana for a Malawi Project (MP) board meeting Ron Pottberg took time to tour the mobility production facility in Demotte, Indiana.

Joy and Pain Come the Same Day

For Maria Makankhala the birth of her baby brought great joy. But complications during the delivery left her unable to walk.

Polio's Plague Still Haunts Malawi

Polio ravished the lives of massive numbers of people in Africa long after it was eradicated in the west.

Mobility Unit Unlocks an Important Door

Senior Chief Chilowa Matambe's Headquarters, Malawi … The vehicles moving quickly through the Malawi countryside brought the attention of passerby's as they hastily made their way to their pre-arranged destination. Many could only wonder where they were going in such a hurry. Yet one could almost surmise their purpose since the front vehicle was loaded …

"This Thing is Awesome!"

The new bike prototype is the brainchild of Will Austin, the founder of the Institute for Affordable Transportation, an Indianapolis non-profit, a charitable group that constructs basic utility vehicles for emerging nations around the world.

Retirement Does Not Mean "Stop"

Doug McDonald retired a few years ago from the restaurant business. It would have been easy for him to retreat to an easy chair, thinking his most productive days are behind him. Not so with Doug. If anything, he has speeded up his activities since retirement!