As of Monday July 6, 2020, the number of suspected cases of Covid-19 in Malawi, according to estimates by the Ministry of Health, total 16,700. Of that number, 1,742 have been confirmed. Blantyre leads the number of infections with 436 positive cases, Lilongwe is second with 374, and Mzuzu has 227. There are 68 in Mongochi, 33 in Zomba, 23 in Nkhotakota, 22 in Balaka, 21 in Salima, 19 in Mchinji, 18 in Dedza, 17 in Ntcheu, 16 in Dowa, and 13 in Kasungu. A total of 16,281 have been tested. Confirmed cases have been registered in 28 Malawi districts.
Blantyre, Malawi … "A lot of people who are much older than me go back to secondary school. All that matters is what one wants to achieve in life and then be geared to achieving it. This mobility unit is the stepping-stone I needed to move towards my destiny," said Brian Mhango as he talked with members…
Read More
Resources for a better future
Frequently people ask how they can help the people of Malawi when they have limited funds. Here is something one can do on a limited budget: share our stories. Every article has a set of sharing icons at the bottom of the page.
Much good can be done when a person clicks one of the sharing icons at the bottom of an article on the Malawi Project website. Then suggest that your readers do the same thing. A story can go and go without a single penny in cost!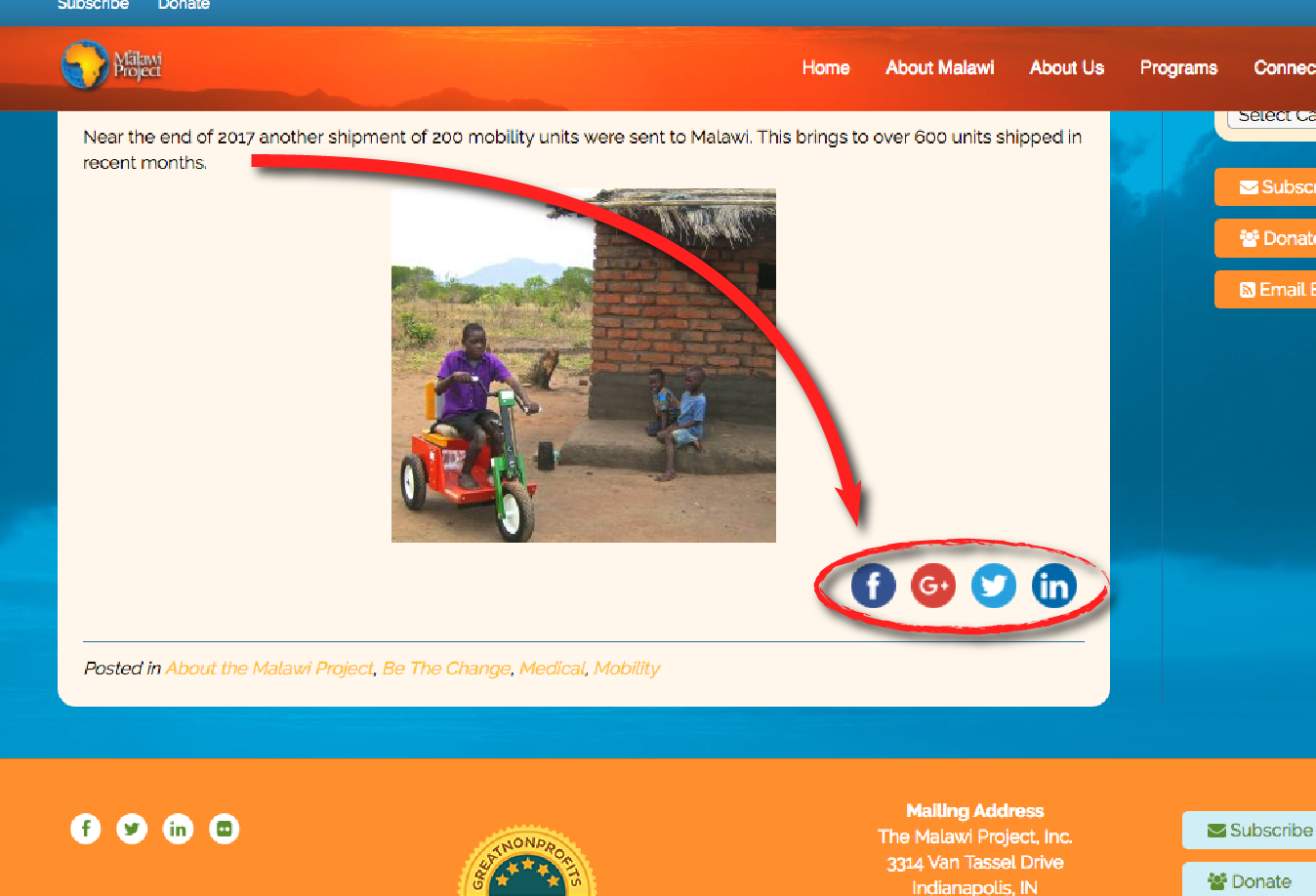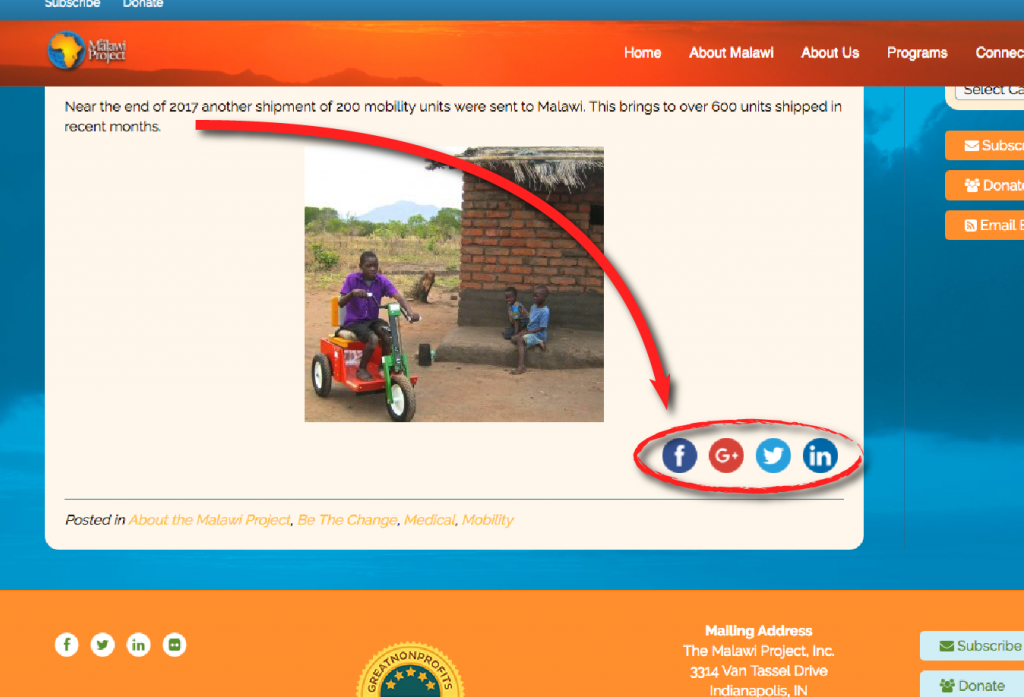 MALAWI
Learn More About Malawi.
MALAWI PROJECT
Learn More About What We Do.
ACTION FOR PROGRESS
Learn More About
Action for Progress
BLOG
The Stories Behind The Movement.