Lilongwe, Malawi … Major U.S. contributor makes possible purchase of maize equal to 2 forty-foot shipping containers. Will be distributed during most serious part of the upcoming food shortfall.
Lilongwe, Malawi … Action for Progress recently received 72 55-gallon drums of industrial strength bleach. It will be distributed through the medical system in order to help clean surgical and patient care areas. It will help to keep down bacteria, disease, and the pandemic of COVID-19.
Indianapolis, IN & Lilongwe, Malawi …  From my kitchen window, I've been watching a squirrel scurry about the yard. This furry, fast, and friendly little fellow has been busily gathering walnuts that have fallen from our trees. He has been trying to secretly bury as many as he can in our flower beds, preparing them…
Read More
Resources for a better future
Frequently people ask how they can help the people of Malawi when they have limited funds. Here is something one can do on a limited budget: share our stories. Every article has a set of sharing icons at the bottom of the page.
Much good can be done when a person clicks one of the sharing icons at the bottom of an article on the Malawi Project website. Then suggest that your readers do the same thing. A story can go and go without a single penny in cost!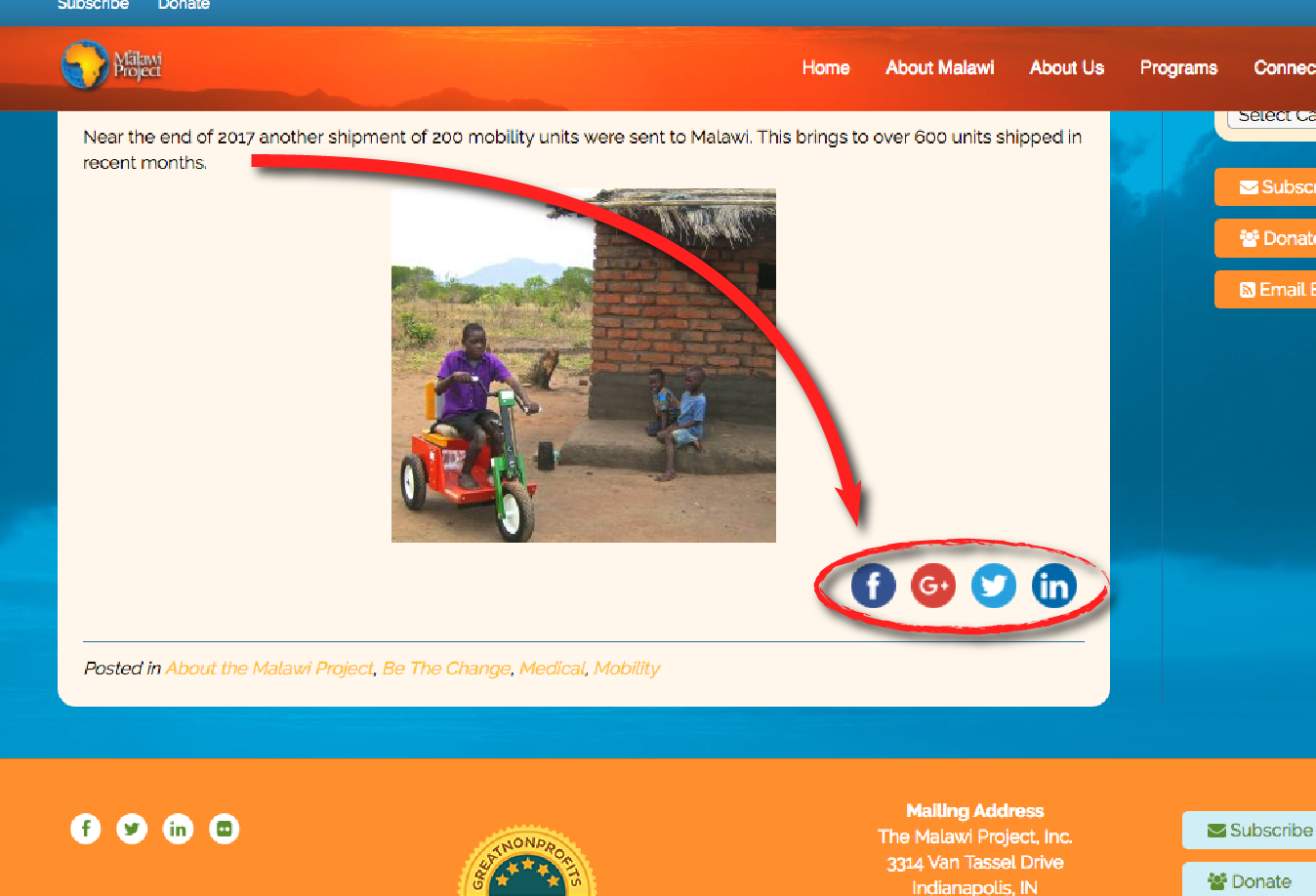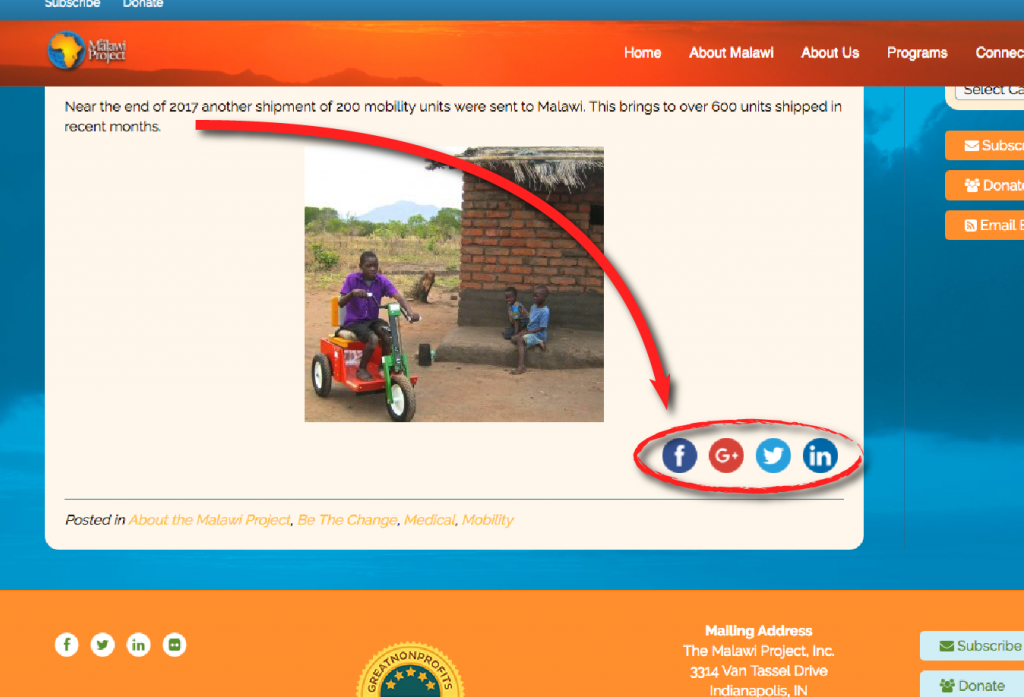 MALAWI
Learn More About Malawi.
MALAWI PROJECT
Learn More About What We Do.
ACTION FOR PROGRESS
Learn More About
Action for Progress
BLOG
The Stories Behind The Movement.