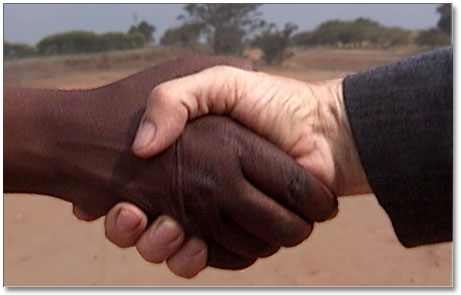 The Malawi Project Inc. is a 501 (c) 3 not-for-profit, humanitarian organization, headquartered in Indianapolis, Indiana USA. Its primary focus is to help the African nation of Malawi, although its members have given assistance and expertise to a number of other nations. It focuses in the areas of agriculture, education, medicine, food sustainability, famine relief, community development, and the development of community leaders.
Formed in 1999 the Project functions under the leadership of a five-member board of directors, all serving in a volunteer capacity. Each member of the board has committed themselves to using their own resources for travel, work and office expenses, allowing contributions to be focused on programs and supplies that help the people of Malawi.
The Project crosses all religious, civil, community, ethical, tribal and social lines in its effort to assist the poorest members of society.
Major attention is given to helping the people get on their feet and manage their own future. Care is given not to create dependency through aid packages, and many of its programs have incentives built into them to move the recipients to independent and self-sustainable life styles.
Finances and Board Members
From time to time news coverage and investigative reporting focuses on the conduct and financial activities of not-for-profit organizations in the U.S. As a trust of the community of contributors there is sometimes good reason to look into these activities. Organizations should be open to scrutiny by contributors, and spending explained, especially when it comes to the higher officials who determine the group's financial relationships.
Financial accountability was a high priority of the Malawi Project when it was first formed and remains high on the list for accountability. One question that often falls under the microscope of scrutiny in many an international organization relates to what the founders and board members are compensated for their efforts. When it comes to the subject of funding for board and founder payroll the Malawi Project comes in with an A+. No one on the board and neither of the working founders has ever been compensated with salary from Malawi Project donations. In fact, each of the board members and both founders pay their own travel and work expenses from personal funds outside the Malawi Project treasury, nor does anyone on the U.S. side receive any salary from the Project. All of those who work on the Project in the U. S. are volunteers so there are no salaries paid to anyone on the U. S. staff. The directive that no board members receive a salary, or specific compensation for their work, was actually written into the by-laws for the Project in the very beginning. To this day it continues to insure an all-volunteer organization based in the U.S.