Finding ways to gain the necessary funds for so many programs in Malawi is a never-ending necessity. We, of the Malawi Project, have been rather shy about asking for money, even when for such a noble cause as building a new health care center in Malawi. However, when we see the suffering taking place so needlessly, it compels members us to ask that you help us to improve the lives of these people by contributing the needed funds.
It is so fulfilling when others, often those who have never gone to Africa, recognize the need and help change lives. A couple of weeks ago it was very touching to have Steve and Deborah Rew in Evergreen, Colorado offer to donate 50% of the sales from a new recording Steve has done called, "Another Hero Headed Home." They are doing this during the entire month of February. You can listen to it before you buy it, and then know your purchase will help build the new health care facility in Malawi. Steve was honored to sing this song at the Inspirational Country Music Awards last October.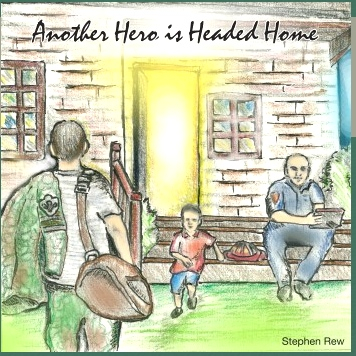 Richard (Dick) Stephens, of the Malawi Project, notes, "When I first listened to Steve give the narration that goes with this song, and then sing its words so meaningfully, I suddenly wished my dad were still alive so I could give this recording to him as a gift to recognize all he meant to me. For me it is too late with my dad, but I do have some others in my life that I want to recognize. Perhaps you have fathers, sons and others in your life as well, that this song speaks to you about. Don't wait until the time is past to tell them. Each of us know one or more heroes who have inspired us with their faith. Let's tell them now with a copy of Steve's song. You'll be glad you did, and at the same time glad you were able to help build a hospital in central Africa."
You can place your order here.