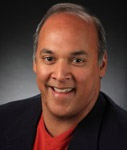 Bryon Bhagwandin
Chairman of the Board of Directors. Born in Indianapolis, and currently lives in Centennial, Colorado with his wife Sarah. They have two children, Samuel currently in studies in the University of Illinois at Champaign, and Leila at home. Holds Ph.D. in bioengineering, and until recently served as Vice President of engineering for Ondine Research Labs in Seattle, Washington. Owns independent medical product consulting practice.
Sheila McDonald
After graduating from Indiana Business College as an Executive Secretary in 1972, she has worked for National Homes Inc in Lafayette, Indiana, L.T. Rich Products in Lebanon, Indiana and Nature's Pharm with retail stores in Greenwood, Indianapolis and Lafayette, Indiana. She has volunteered with the American Red Cross, and worked in disaster areas in Indianapolis and Marion, Indiana and Kauai, Hawaii.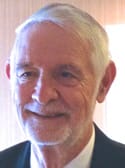 Richard (Dick) Stephens
Co-founder and member of the Board of Directors of the Malawi Project. Retired owner of CORPrint, an Indianapolis, Indiana print and marketing firm. For over 20 years Stephens served as the editor of Vidette Publications, a religious publishing firm with literature distribution in over 100 countries. He has authored 22 books and booklets, including four about Malawi. His articles have appeared in 30 magazines in 6 countries. Dick has helped direct mission trips to Africa since 1995, and along with his wife Suzi has been working in African missions since the late 1980's, and in Malawi since 1993.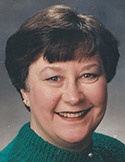 Diana (Suzi) Stephens
Co-founder, and Medical Director for the Malawi Project. Her career in medicine spans over 40 years in hospitals in Ohio, Florida and Indiana. Retired from St Vincent Healthcare System in Indianapolis in 2006 to devote full time effort to medicine in the African nations of Malawi and South Sudan. Currently oversees medical procurement and distribution to over 700 healthcare facilities throughout Malawi. Suzi travels to Malawi each year to review the medical programs, and lead teams of volunteers.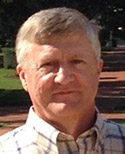 Jim Messenger
Jim Messenger was born in Lebanon, Indiana graduating from Lebanon High School, and later receiving a MBA degree from Dallas Baptist University. Messenger graduated from the U.S. Naval Academy, and served in the Navy from 1979 to 1999. He retired as a Commander, and P-3 Orion Naval Flight Officer. Returning to Lebanon, he served as a Trust officer for a local bank, then joined Edward Jones as a Financial Advisor in 2003. He served for 10 years on the U.S. Service Academy Nomination Board for a member of the U.S. House of Representatives. His community focus includes past service as President of the Boone County Senior Services Foundation, Lebanon City Council, Boone County Economic Development Corporation, Witham Family YMCA Board of Directors, and currently a member of the Lebanon Rotary Club. He and his wife, Rae Ann, are the parents of Kristen (husband Lowell) Miller, Stacey (husband Evan) Nordstrom, and Jeff (wife Faye) Messenger. They have been blessed with three grandchildren ages 3 and younger, and are expecting a fourth.
In addition to Malawi the members of the Board of Directors or their families have been involved in the following nations: Albania, Ghana, India, Mexico, Nicaragua, Nigeria, Panama, Peru, South Korea, South Sudan, Syria, Uganda, Zambia and Zimbabwe.