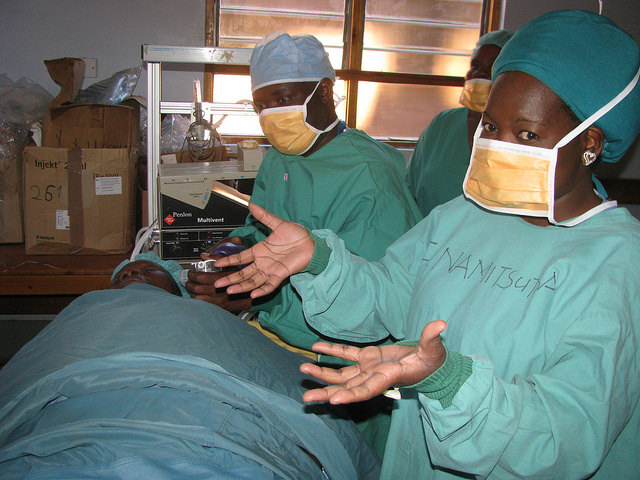 Lafayette, Indiana … Amber is very conscious of the needs of the less fortunate, and it shows in her desire to assist local and international programs that are doing something to help. In recent years Amber has become a strong supporter of the Malawi Project. Her first program was through a Cub Scout pack she helps sponsor in Lafayette. The program was exceptionally successful. Next she organized a group of women to package baby packs for Malawi expectant mothers. Again, success followed her efforts.
Supporting Medical Personnel
Amber's current effort is to obtain rubber gloves for medical personnel. To accomplish this she has created a wish list on Amazon, posted it on her Facebook site, and is sharing it with friends around the nation. She discovered a group selling rubber gloves at a discount, and immediately purchased ten thousand pairs of gloves herself. She is now busy encouraging her Facebook friends to send gloves for Malawi to add to her number. Her success means the family can no longer get their cars in the garage as it is fast filling with supplies for Malawi, but she doesn't seem to mind this. On behalf of medical personnel in Malawi, the Malawi Project salutes Amber for her commitment and success.