BACK TO SCHOOL – STOCK UP TODAY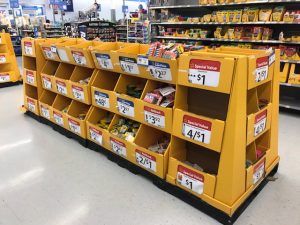 Indianapolis, Indiana … It is back to school time in the U.S., and the stores are crammed with back to school supplies; binders, pencils, pens and paper, notebooks, rulers, and on and on. Bins and bins full of supplies.
Wal-Mart, Staples, Office Depot, Target, CVS, Walgreens; there is no shortage of locations offering deep discounts on supplies.
Even the web is in on discounted offers. Amazon leads the way for the online stores offering everything from paper clips to chart tablets, chalk to thumbnails.
Teachers in the U.S. are buying supplies, so are the parents, as are the students. Everyone is in the rush to prepare to the fullest. Brand new pencils are at the ready, computer screens blink bright and spotless, and the latest textbooks are to open for the first time ever.
No Super Store of School Supplies
Meanwhile in sub-Saharan Africa there are no Wal-Mart, no Staples and no CVS. There are no shelves of school supplies, and in rural areas there is no money with which to buy supplies children need for school.
Soon, students in the U.S. will open their computers, tune in to the latest video productions, view on-screen, real time news reports, and learn with the latest, most productive, teaching staff the world has ever produced.
Meanwhile, in Malawi students will sit quietly on the ground while the teacher teaches without a book, teaching only from what she has memorized from a single textbook used by a half dozen other teachers in the school. Students will learn A, B, C's by using their finger in the dirt beside where they are sitting on the ground.
Disparity Impossible to Describe
The disparity between students in these two parts of the world is impossible to fully comprehend, and will bring tears to the eyes of those who travel to Africa. You can help to make a difference. As you prepare students for school in the U.S., will you also buy supplies for a student in Malawi? You can box them, and send to the Malawi Project. They will be sent to Africa on an upcoming 40-foot trailer overseas carrier, and distributed to children in Malawi. Send supplies to: Malawi Project, 3314 Van Tassel Drive, Indianapolis, Indiana 46240.