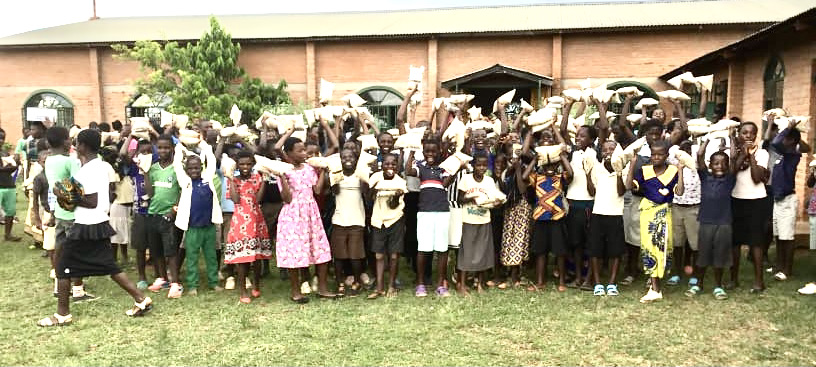 Chiseka Village, Lilongwe, Malawi … The holidays came and passed as much of the world celebrated with lavish gifts and tables filled with all kinds of delicacies. For many, the season was filled with joy, happiness, and the expectation for a better new year.

Sadly, in sub-Saharan Africa, and especially in Malawi, many homes were filled, not with joy and happiness, but with pain, suffering, and poverty. It was hard for them to look toward a new year when the waning days of the present one were so seriously flawed. Action for Progress (AfP), the Malawi Project's working partner, was also motivated by the season, but they were focused on need and opportunity. Thanks to a shipment of food that had arrived earlier AfP was able to move into overdrive to distribute food to these needy children.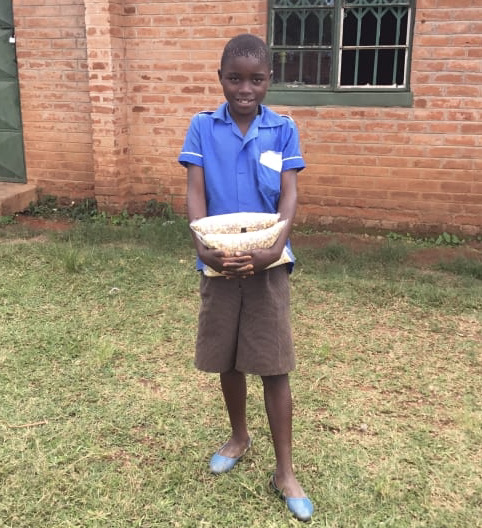 Soap Mix and Candy Treats
One young person who seemed to stand out in the crowd was young Maxwell Beston, a 12-year-old boy in standard 6 at the Chiseka Primarily School. The food shortage had not missed his home. Like many in this area, he and his siblings were going to bed without eating anything. He had lost his father when he was quite young, and his mother was doing part-time work to feed the family. There were five children in the family, and their situation was evident. In Malawi when a child loses either parent, they are considered orphans. Traditional leaders had selected the children of the Alinafe Orphanage as being those in critical need, and it was these children, including Maxwell who gathered for assistance that day.
After prayers of thanksgiving, the children were given food packages and an additional treat of candies. This added smiles to faces all around. Maxwell and the other children were able to go home that day with bags filled with soup mix and candy treats.
With the end of the holiday season, one must wonder if supporters will remember the children in Malawi who are still suffering from food shortages that have been compounded by poor crops and the pandemic brought on by Covid-19.