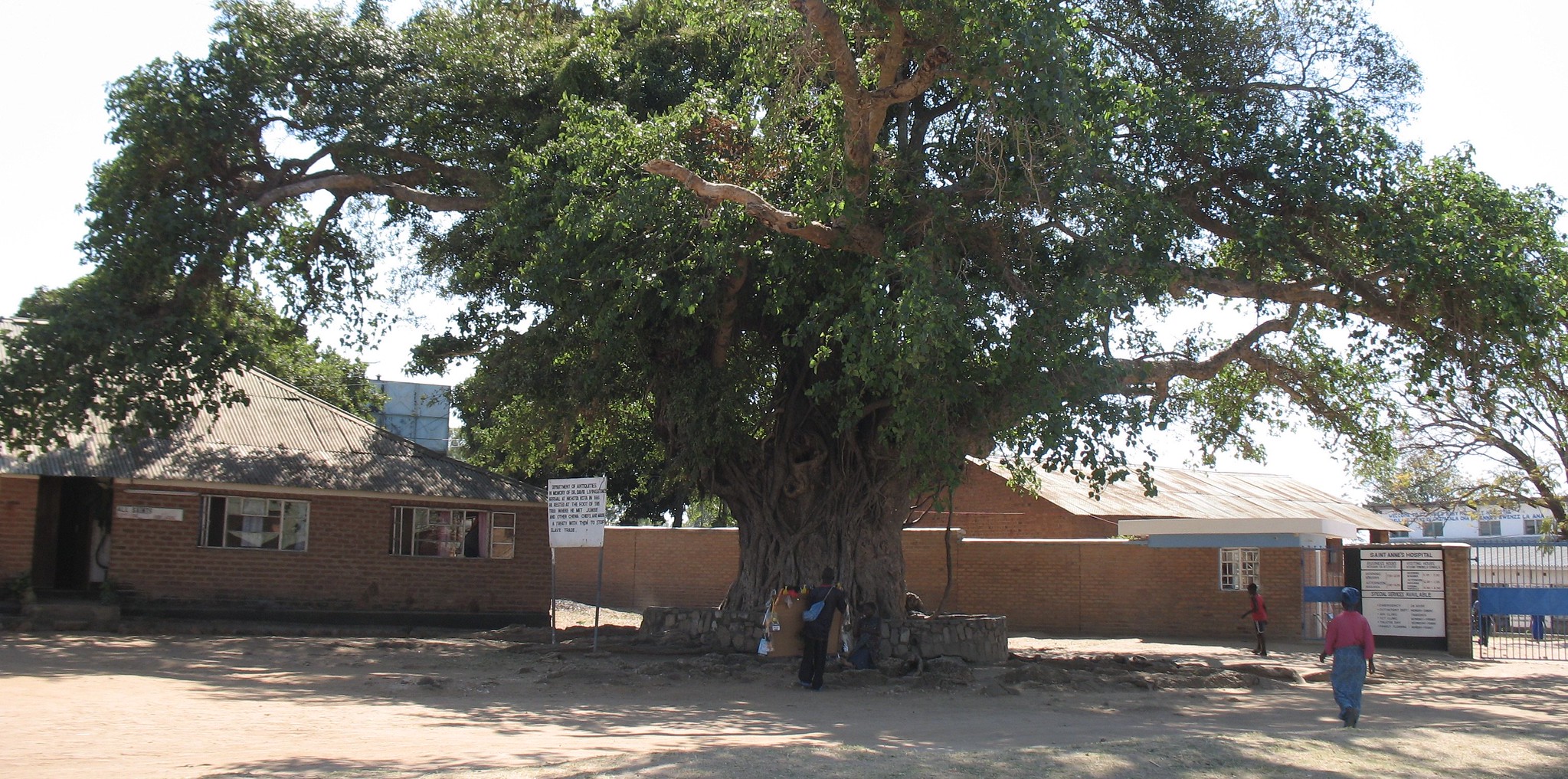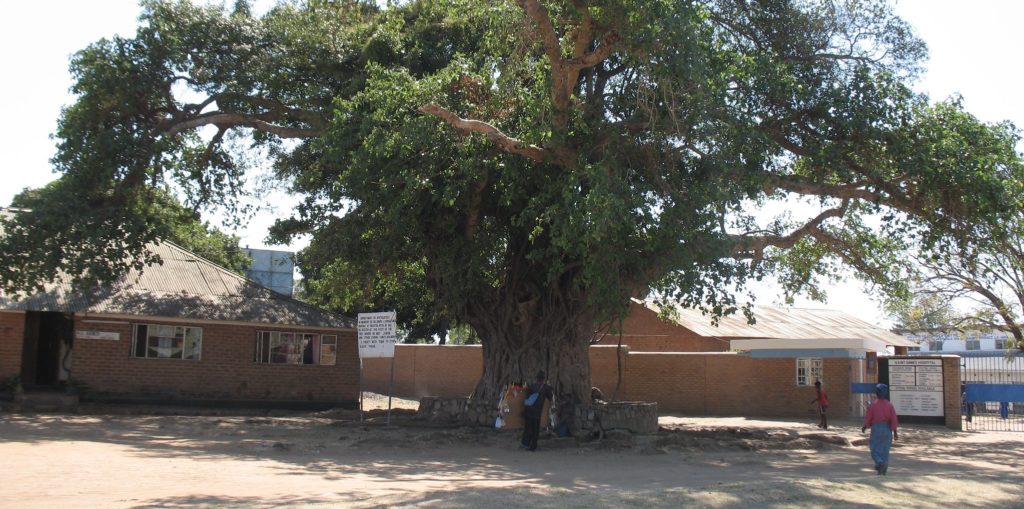 Nkhotakota, Malawi … In the 19th century, a group of lakeside villages was a focal point for the slave trade in central Africa. Today on an inconspicuous side street near St. Anne's Hospital sits a giant fig tree that witnessed the beginning of the end of the slave trade. It was under this tree that European explorer David Livingstone met with Swahili-Arab slave trader, Salim-bin Abdullah Jumbe in 1861, to sign a treaty that would lead to the end of the slave trade. It was a major moment in history. Chief Jumbe was said to have been responsible for sending 20,000 annually to the market of Kilwa.
For 9-year-old Idah Alfred, the history of her region, and the tree that witnesses history, holds little interest at the moment. The children around Kaulzu Village have one thing in common, none of them have food. They are all in a desperate situation. They all need help from someplace.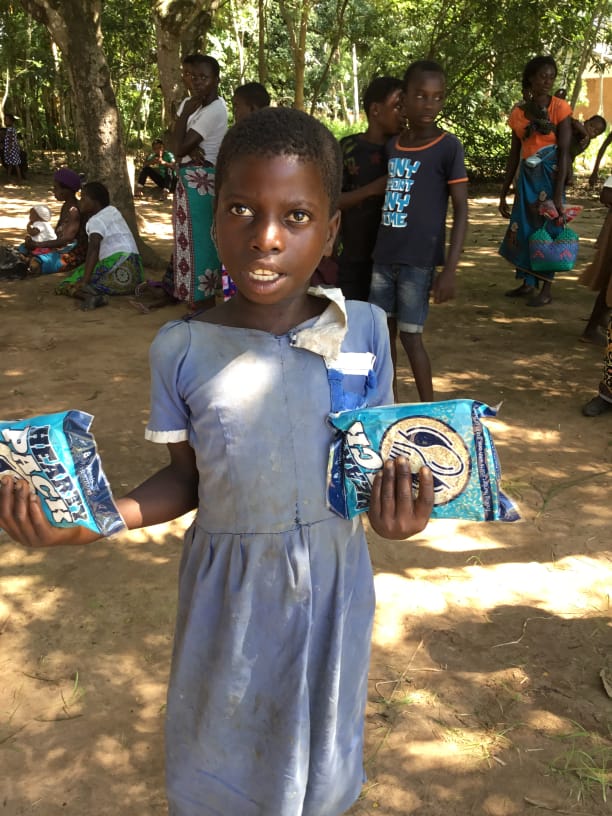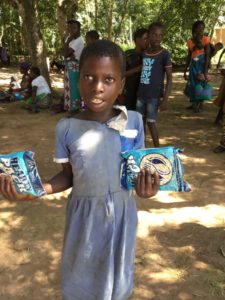 Idah came to the site on this day in her blue uniform dress with its torn and worn, white-collar. Her mother suffers from a mental disorder and cannot properly care for Aida. Food must also be provided to her three cousins and this compounds the problem.
After her mother Dorothy's name is called, Idah's face brightens, and with a sigh of relief, she watches as her mother receives their food.
Griven Kasalika, working with Wilson Tembo to distribute food, learned more details concerning Aida. He reports, "The past few months have been hard. On the best days, Idah has had only food enough for one meal a day. She told him she buys a small container of juice then dilutes it to make a 2-liter container of juice. This has helped them to survive. In the past three days, the family has had no heavy food at all."
For Idah, like many others like her, freedom on this day in Nkhotakota, is not a tree near her home, nor a treaty signed long ago, (although this is one of the great events in Malawi's history), freedom at this moment is taking away the pains of hunger by having enough food to survive.