Leman Senti's Story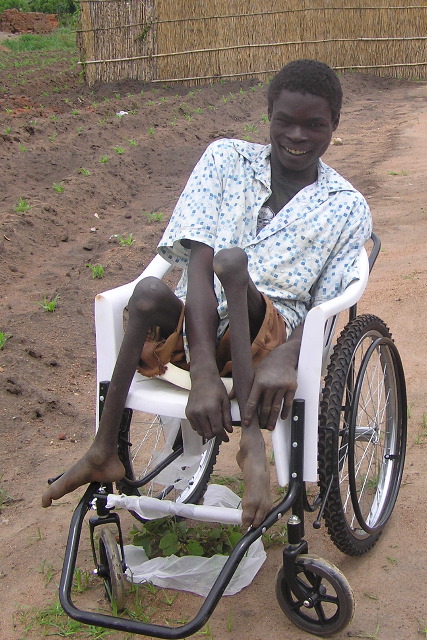 Leman was born some 25 years ago, but is not sure of his birth date. He was crippled from birth, and has never been able to get around on his own. Both of his parents are still alive, but they are too old and poor to help him. Leman is a farmer, but he has had to crawl to his garden each morning. The village headman and other senior people in the area have advised him it is too unsafe for him to crawl the distance of 5 miles from his house to the garden. If he stops he will have no food to eat, and no money, because he sells some of his harvest, and there is no one to help him. No one in his neighborhood has the money to help him with transport. If he stops farming there will be no one to care for him or his brothers and sisters. Leman is from Masonga village in the area of Traditional Authority Chitukula in Lilongwe District about 35 kilometers northwest of Lilongwe the capital city of Malawi.
Moses Banda, Communication Director for Blessings Hospital, reports, "a few days ago we were able to deliver the wheelchair you sent for Leman. When we gave it to him we could see the tears running down his face. After a few minutes we saw a big smile spread across his face. While Leman crawled toward his wheelchair he said to us:
"Your gift has made it possible for me to care for myself and my brothers and sisters. We will be able to support ourselves, and not have to be given a hand out by others. Your example of helping me will now be the example I show in helping others. Let me be the example for all of them."

Later we went back and found Leman working in his garden. In the pictures you can see his garden.