IT'S NOT YOUR GRANDFATHER'S AIRPLANE HANGER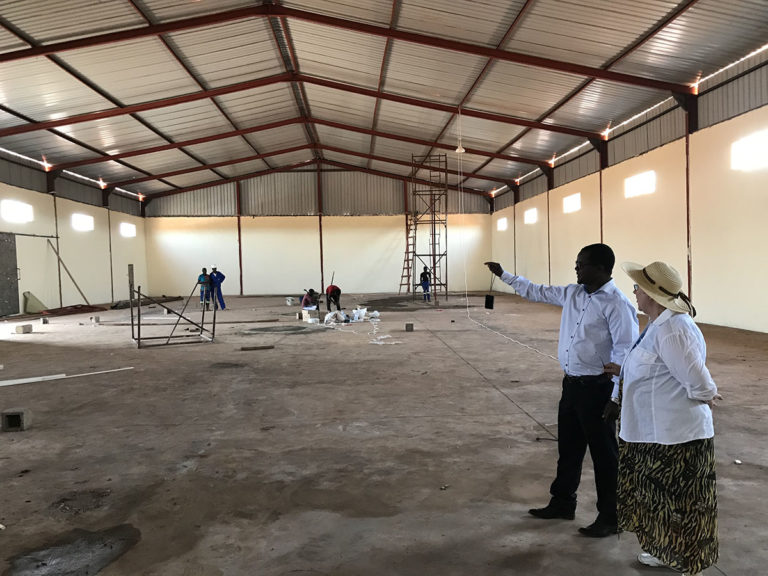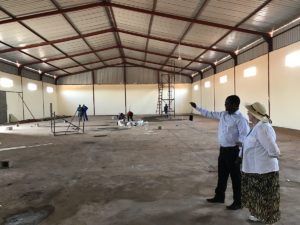 Lilongwe, Malawi … To be honest and maintain full disclosure most grandfathers did not have an airplane, nor did they have airplane hangars. Now, mind you, we are not talking about a hanger that can hold a 787 Dreamliner with a wingspan of 197 feet, or even an older model 747 at 211 feet 5 inches. But what we are talking about is what it is like to walk inside the nearly completed Distribution Hub for Action for Progress. It's really big and reminds one of an airplane hanger. A few more days and the final touches will be complete, and everyone will come to celebrate the opening of the new warehouse. Then the hopes and dreams of Malawians can be realized as they take responsibility for their future. Action for Progress and the Malawi Project share a common vision and goal for leadership and responsible management of Malawi's affairs and believe the time has come for dependable reliable groups to have the freedom to handle their own programs.
The vision of what this distribution hub will mean to Malawians was expressed recently by Chester Kabinda-Mbewe, Chairman for Action for Progress. His view deserves repeating, "To say the Distribution Centre being constructed in Lilongwe for Action for Progress (AfP) is a dream come true is an understatement. It has been a mirage for the past decades. Some of us saw it in our minds, but it was never realized in reality. This Center represents a turning point in regard to Malawians taking ownership and the lead on issues that affect them. The Centre has a sizeable financial value, but its real value cannot be measured. This Center will touch and improve people's lives in so many ways and will add value to generations to come."
The Malawi Project is proud of its relationship with Action for Progress and the way the two organizations share similar visions for the future, as well as the way successful working relationships can be formed.