Lilongwe, Malawi … In recent weeks three forty-foot shipping containers arrived at the Lilongwe Distribution Hub delivering large amounts of critically needed supplies. Offloading was handled by Action for Progress, the not-for-profit partner organization to the Malawi Project. It's executive director, Wilson Tembo, has worked with the Malawi Project since 1999, and in 2018 assisted in the formation of Action for Progress in order for Malawi business, community and church leaders to take more responsibility for nationwide distribution of aid.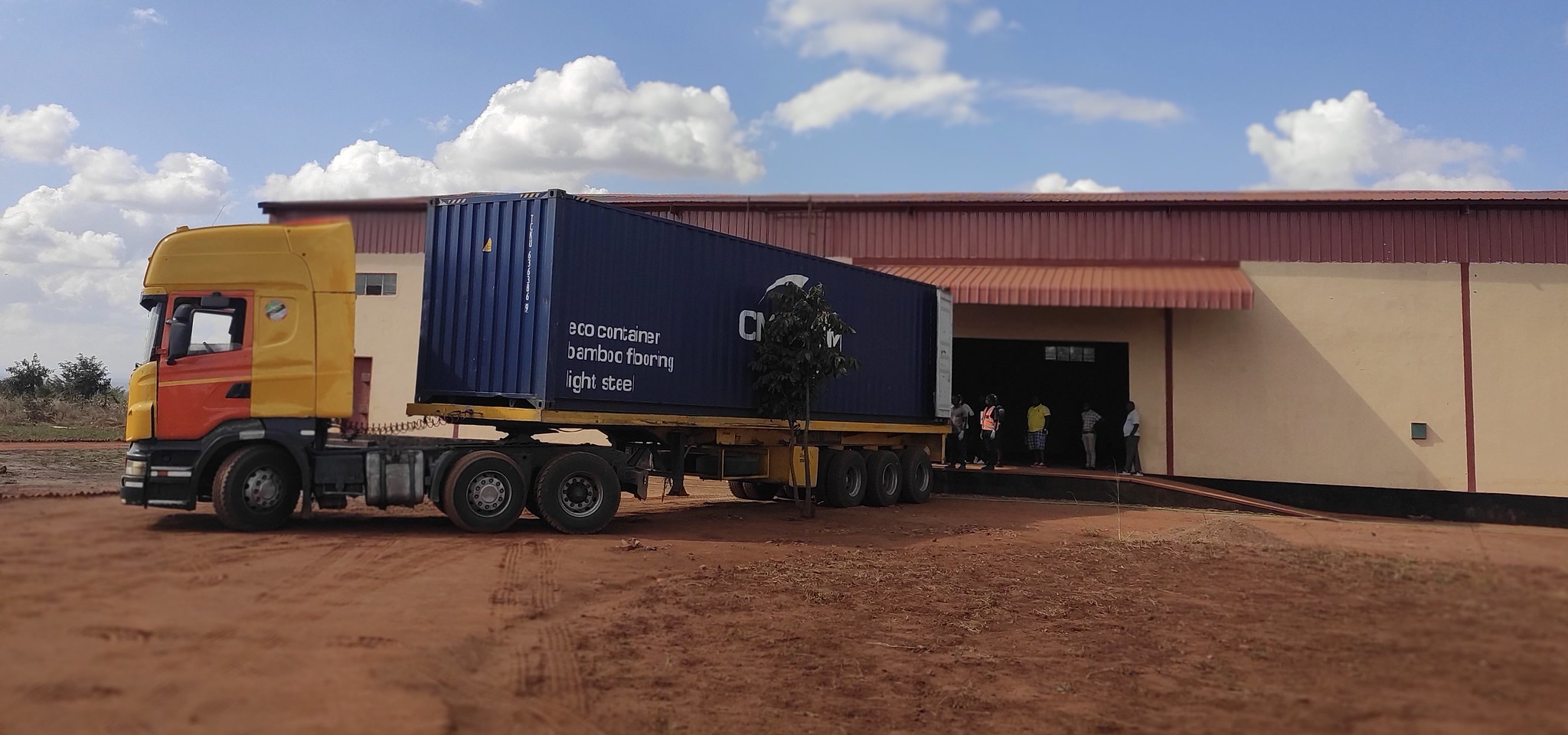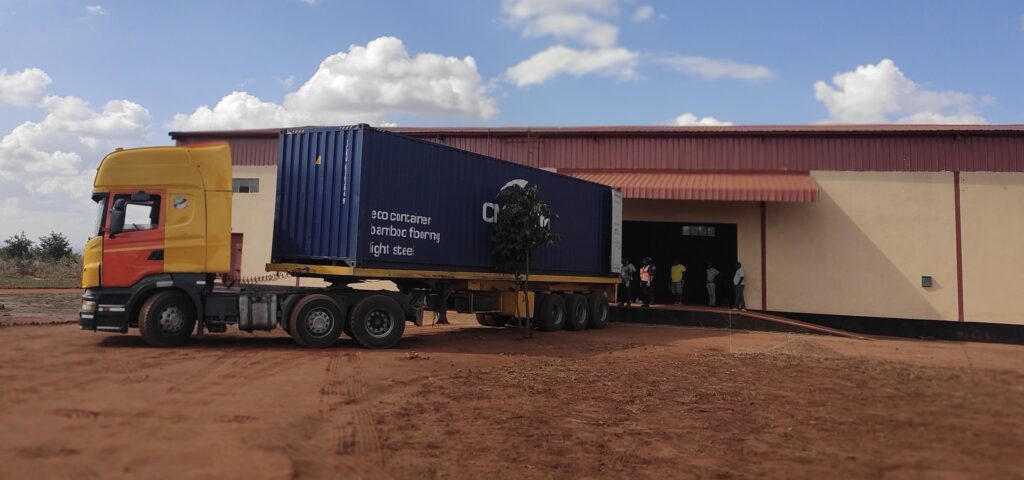 The recent arrivals included a large amount of medical supplies for government medical facilities facing the coronavirus pandemic that surfaced in Malawi in early April. Additionally, several thousand Christian books will help the formation of lending libraries in major cities, and a large number of school textbooks and school supplies will be distributed to the Malawi school system. Adding to the shipments of school and medical supplies are a large number of mobility units for those who are mobility impaired, and shelving to extend the length of the distribution center for storage and staging of future supplies.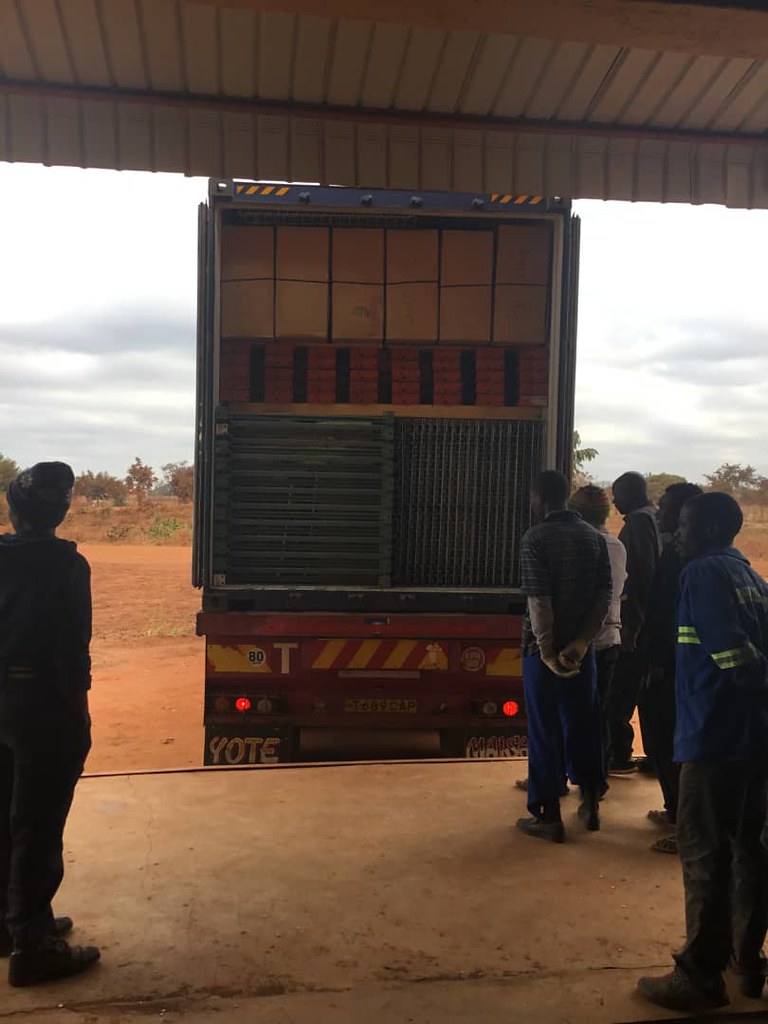 Shortly after the shipments arrived Wilson Tembo, the Executive Director, and Madalitso Mwandoloma RN, the Medical Director for Action for Progress, and the working partner to Suzi Stephens RN for the Malawi Project, distributed badly needed supplies to four major hospitals in the central region.
Kamuzu Central Hospital is the major referral hospital for the central region. Located in Lilongwe it is listed as having 780-beds, but at any given time the number of patients laying on the floor on bamboo mats would indicate an overflow of patients taking the number well over 1,000. This particular hospital serves over five million people and struggles constantly to have enough supplies to get through each day. Everything is in short supply, and every shipment from MP and AfP is welcomed with open arms by the staff.
Mchinji District Hospital is one of 28 district hospitals. The district hospitals are in the tier 2 category, and are referral hospitals for the rural hospitals, and medical clinics, within their respective districts. Mchinji is 112 kilometers or 70 miles west of Lilongwe on Malawi M-12, a well-maintained tarmac road located next to the border with Zambia. The population of the district is slightly over 600,000 people.
Bwaila District Hospital is a major psychiatric and maternity facility located in Lilongwe. As with other Malawi government hospitals Bwaila often has a larger number of inpatients than beds, meaning numbers of patients must sleep on bamboo mats placed on the floor. There is no available space for caregivers who come with patients in large numbers, in order to give personal care to the patient while they are in the hospitals.
            Ntchisi District Hospital is located northeast of Lilongwe in the district capital for the Ntchisi District. With a population growth from 87,000 in 1977 to a current population of over 300,000, the population needing health-care services has eclipsed the capability of this district hospital to keep pace.