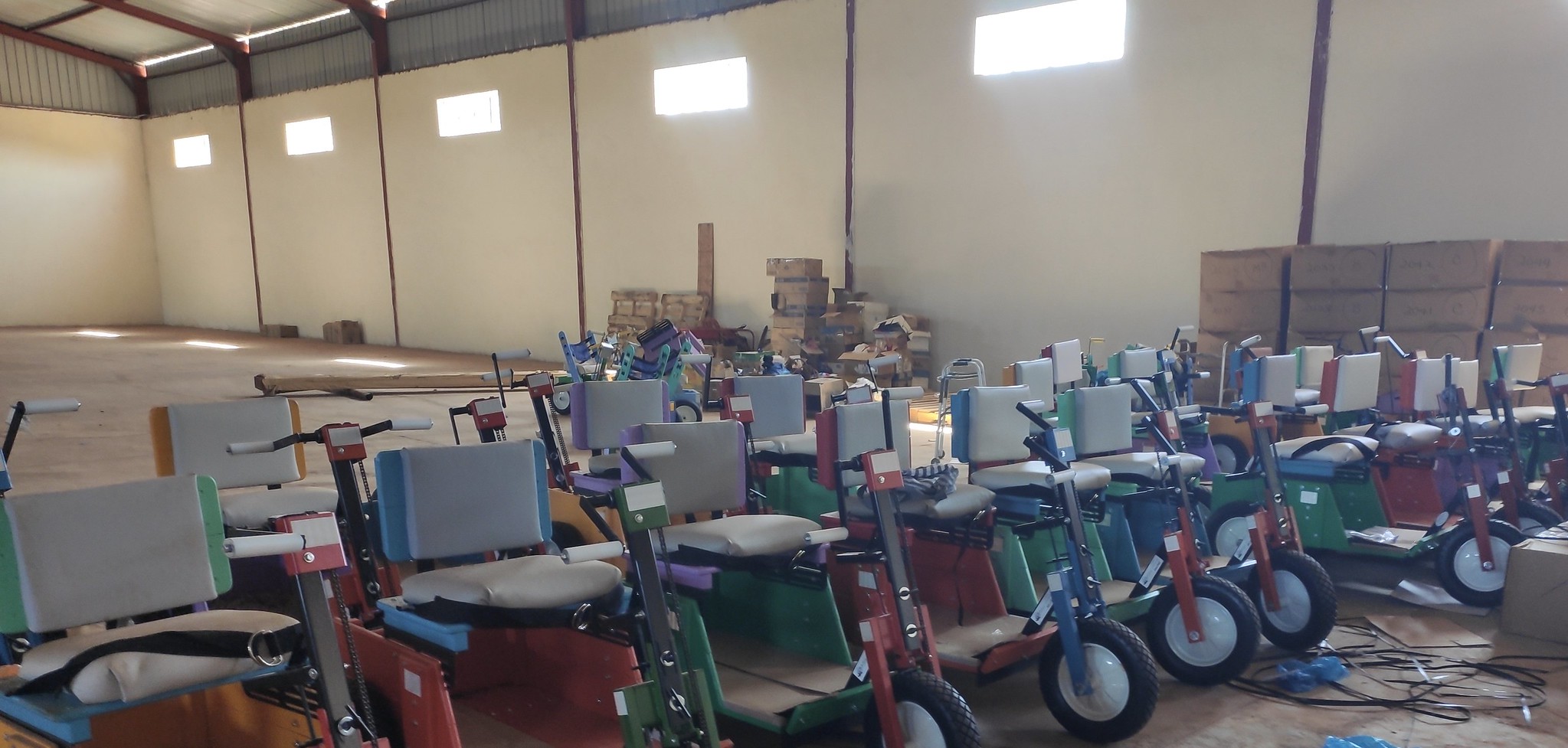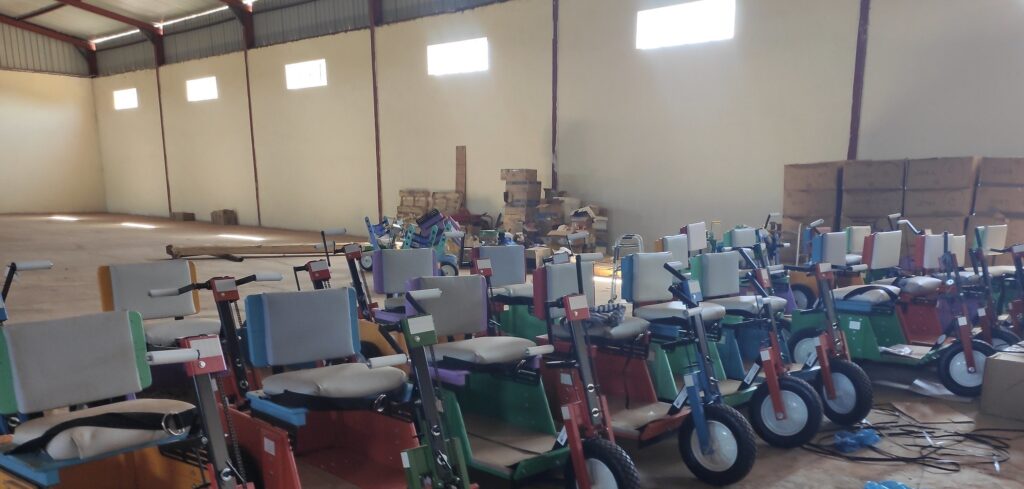 Lilongwe, Malawi … It is mid-morning, and the African sun is staring down through the high windows, and across the floor on the east side of the building. Their penetrating light is scattered across a number of mobility units sitting in parade fashion across the southern end of the giant structure. They are quietly waiting for two things to happen.
The first will be the call for each of them to silently roll out of the giant Action for Progress distribution hub. They will then take up residence in a new home somewhere in Malawi where they can exert a positive influence on the life of another person unable to get out the house because of mobility issues.
For those still present in the cavernous warehouse, the level of excitement will go sky high with the arrival, over the next few weeks, of six 40-foot shipping containers filled with much needed medical, agricultural, and educational school textbooks. They will also include a container of bleach for Malawi hospitals, two 40-foot containers of food for poverty-stricken areas of the country, and a shipment of mobility units.
Yet another container is being staged for shipment from Lebanon, Indiana by the first of July, or earlier if sufficient funds can be received. This shipment will have a large amount of medical supplies critically needed by Malawi government hospitals because of the coronavirus outbreak, as well as a number of kidney dialysis machines, maize storage bags, hand tools, and medical gloves for doctors, nurses and medical staff. It will also contain thousands of books for new libraries in all three regions of Malawi.
If you wish to assist in getting this container to Malawi for their hospitals during the coronavirus outbreak you can help financially by going to: www.malawiproject.or/donate