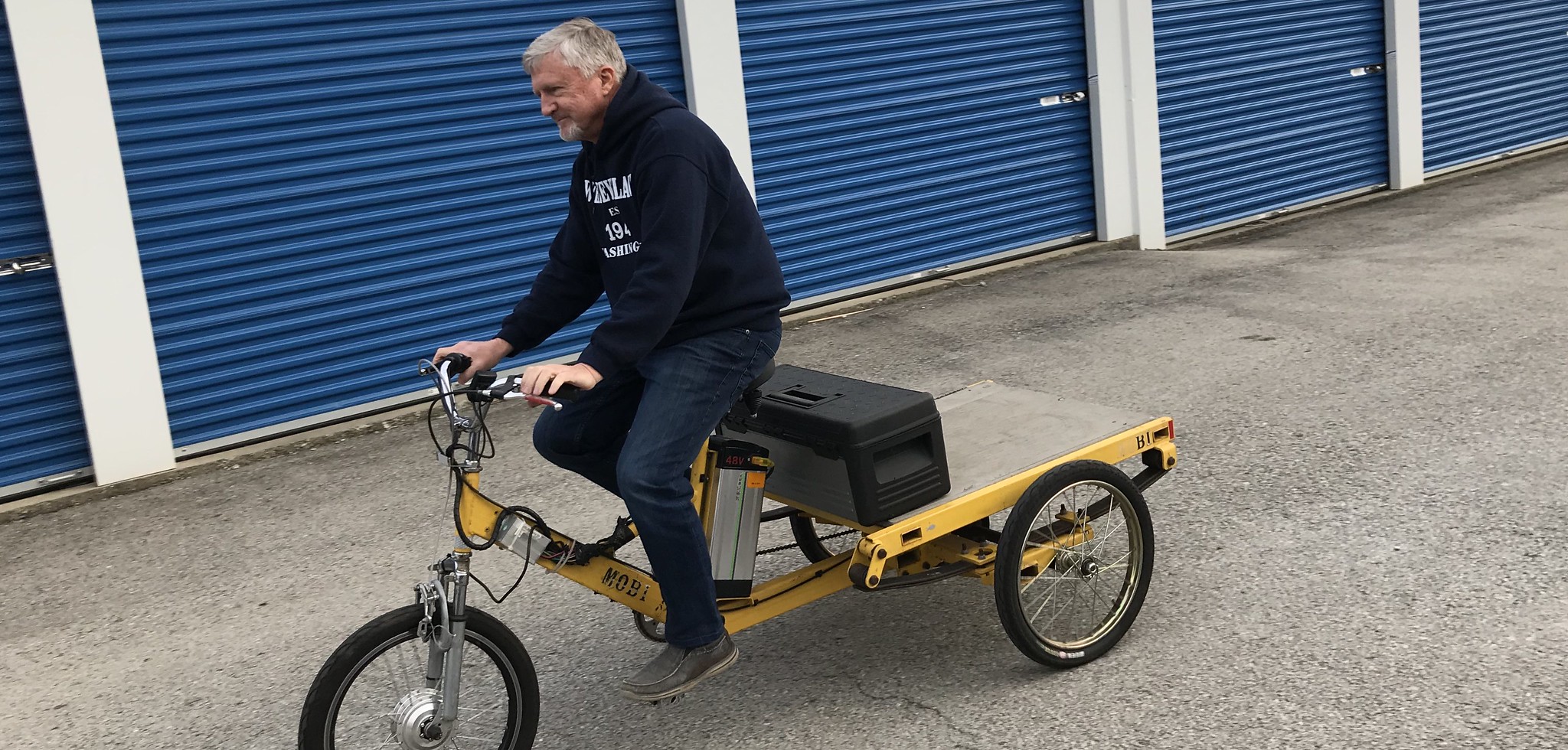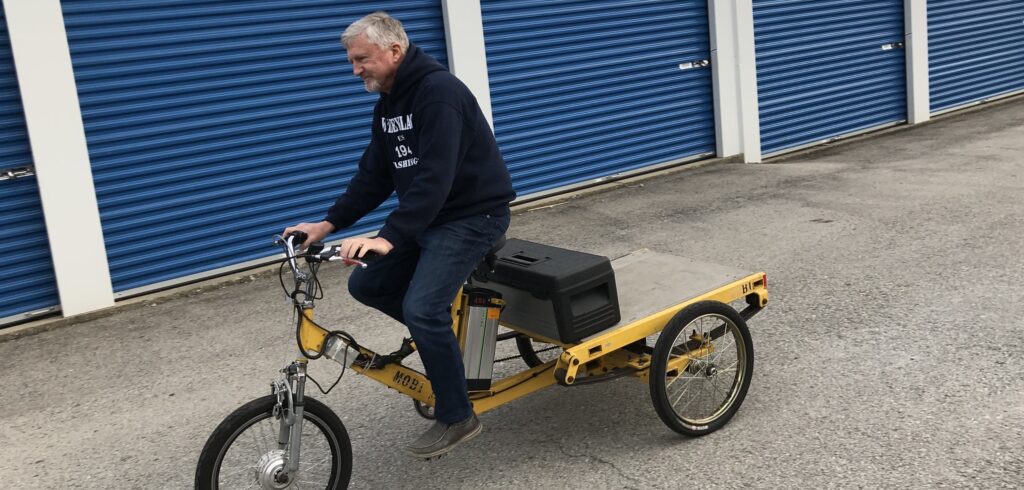 The Bugatti Veyron EB 16.4 is a mid-engine grand touring car. The Super Sport version is the fastest road-legal car in the world, with a top speed of almost 270 miles per hour.
How amazing would it be to test drive a brand-new experimental car like that of the Bugatti Veyron EB 16.4?  At that speed a better phrase might be to take it out for a test FLIGHT! 
Speaking of test flights, the NASA X-43  was part of the X-plane series and specifically part of NASA's Hyper-X program. It set several airspeed records and it is the fastest aircraft on record at approximately Mach 9.6. (7,365.78 mph)
Our story is about neither the fastest car, nor the fastest plane, but about a very practical effort to test and report the success of a new vehicle. Let's don't kid each other, Lebanon, Indiana is not a world-renowned test strip for fast cars or supersonic airplanes. But let's raise the curtain on a new basic utility device for emerging world nations… 
The value of this prototype E-bike can immediately be seen in a multitude of ways. Mobility rather than walking; transporting goods rather than carrying them on people's heads; and speed of travel rather than the long walk that often requires hours to name just three. For a nation where millions of people by necessity walk practically everywhere, efficient mobility is life-changing.
For a number of years, the Malawi Project has successfully used the resources of the Institute for Affordable Transportation, which is also the home of the Basic Utility Vehicle, (BUV). BUV's have been sent to Malawi to serve in a number of locations, and for a number of purposes. Headquartered on the northeast side of Indianapolis, Indiana the durable, well-built units hold immense value to emerging world nations.
Armed with an MBA from Ohio State University, intern experience with Ford Motor Company, and an 18-month assignment in San Paulo, Brazil with Delphi Automotive Systems, Will Austin set out to change the way people move about in emerging world nations. Championing his BUV creation as a "vehicle of change," Will has put his low cost, low weight units in 32 nations in the past 20 years. Three of these units have dramatically improved the lives of a large number of people in Malawi. 
Now comes his newest creation! Will has selected the Malawi Project and Action for Progress, the sister organization to the Malawi Project, as the group to put the new unit through rigorous tests in the field before the company goes into full production on the units.
 Top: Jim Messenger of Lebanon, Indiana, and a board member of the Malawi Project is shown putting the unit through a speed test before it goes on a shipping container to Malawi. Stay in touch with this web site for the results of how this unit handles the tough terrain of Central Africa.