Building Gets Finishing Touches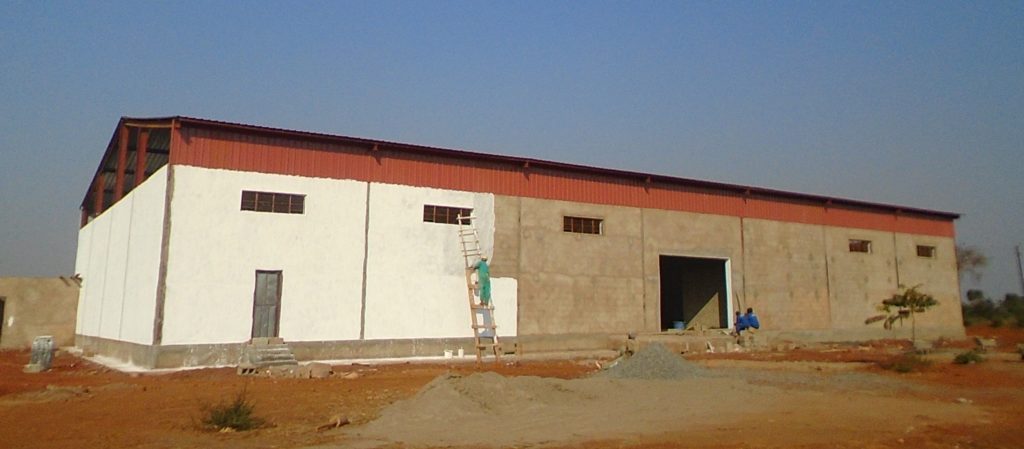 Lilongwe, Malawi … Compliments and accolades to Alfred Chiwale, and his crew at Diamond Construction for their skill and expertise in the construction of the new distribution hub that will make possible a higher number of assistance programs throughout the nation.
Cheers and praise to Wilson Tembo, and the Board of Directors of Action for Progress for the oversight, professionalism and commitment you are giving to the development of this Malawi faith-based organization and its assistance to the poor.
Appreciation and salutations to Bryon Bhangwandin, and the volunteers who make up the Board of Directors of the Malawi Project, for your insight and contributions to the development and funding of this new distribution center near the capital of Malawi.
Greetings and gratefulness to Kristy Scott, of World Emergency Relief in the U.S. and Shirley Gremyachev, of Universal Aid in Canada, for two decades of assistance in helping the poorest of the poor in Malawi, and to Bob and Arla Gabrielse, Mobility Ministries, who have made mobility possible for hundreds of people in cities and remote villages alike all over Malawi.
Thankfulness and indebtedness to artist John Clark for 26 years of design contributions, and to Tracy Paul and his staff at Cornerstone Advertising who have, and continue, to show this work to the world.
And this is only the beginning of a long, long list! To all of the contributors of supplies, money, and expertise we want to thank you from the bottom of our hearts for all you have done to help this combined effort reach this point in its development. May the opening of this new center reflect the joint efforts of people from all over the world to allow the people of Malawi to reveal their true commitment and dedication to the future.
And now it is time to get out the paint cans, finish the building in a proper fashion, hang the doors, fund new and more supply shipments, roll up our sleeves, and help the people of Malawi change the future.