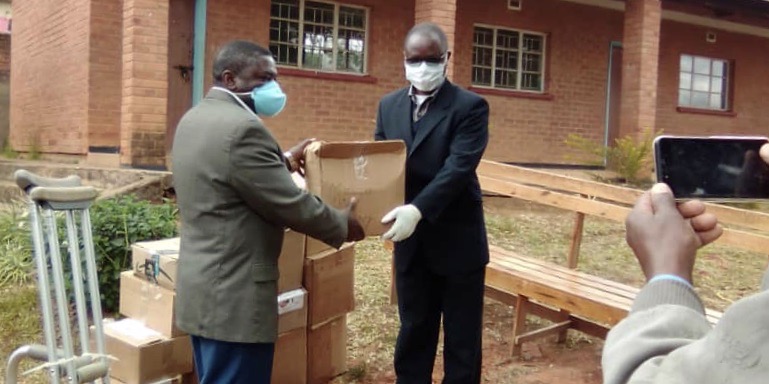 Mzuzu, Malawi … The nation of Malawi is living under an increasing intensity of fear and pressure because of the rapidly increasing number of COVID -19 cases. A recent contribution of PPE supplies from America is making an impact. With its recent arrival at the Lilongwe distribution hub Action for Progresstraveled to Mzuzu to deliver supplies, including much needed gloves and masks for the staff at Mzuzu Central Hospital, the largest government run facility in northern Malawi.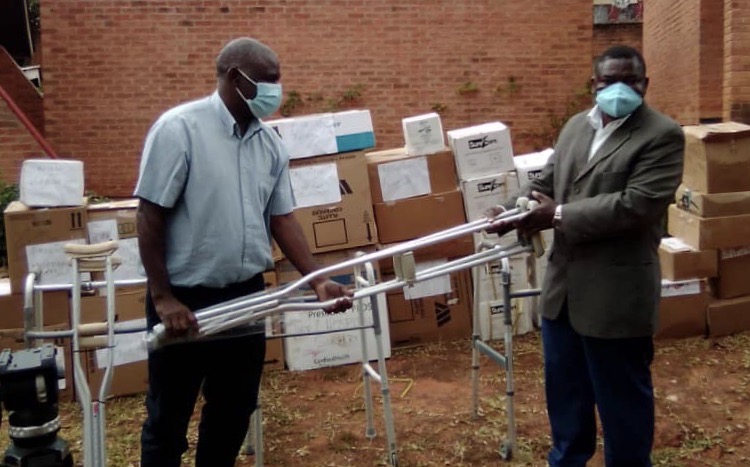 The desperate need for PPEs is being felt throughout Africa, The World Health Organization (WHO) reported, "On 23 July, the WHO Regional Office for Africa warned of the threat posed by COVID-19 to health workers across Africa. More than 10, 000 health workers in the 40 countries are reported to be infected with COVID-19, a sign of the challenges medical staff on the frontlines of the outbreak face" (WHO, Situational report,26 July,2020).
The WHO also reports approximately 10% of all cases globally are among health workers, though there is a wide range between countries. In Africa, information on health worker infections is still limited, but preliminary data finds that they make up more than 5% of cases in 14 countries in Sub-Sharan Africa alone, and in four of these nations, health workers make up more than 10% of all infections.
The need for PPEs cannot be over emphasized. It's a must to have Personal Protective Equipment (PPEs) for all health workers. However, due to factors such as logistical challenges and limited funding, many countries are in a deep crisis with all types of protective gear in short supply, limited, or not available at all. Malawi easily falls into that category. With the increased number of transmissions, and confirmed cases, over 200 health workers are now reported to have been infected by the virus. Adding to this, are the prison and police who are now registering more and more cases.
In his remarks at the Mzuzu Hospital, Action for Progress Board Member, Robert Tauka said the Organization is committed to helping health care institutions such as Mzuzu Central Hospital. "I pledge that AfP will support the facility so we not only have a spiritually astute community, but a healthier one as well," he said.
The turning over ceremony of supplies included examination gloves, masks, crutches, orthopedic and surgical supplies. In view of the current situation where COVID -19 is spreading rapidly, the donation will help contain the spread among health workers. Many of the supplies in this shipment were through the co-operative efforts of Rescue Medical Supplies in Arlington, Washington.