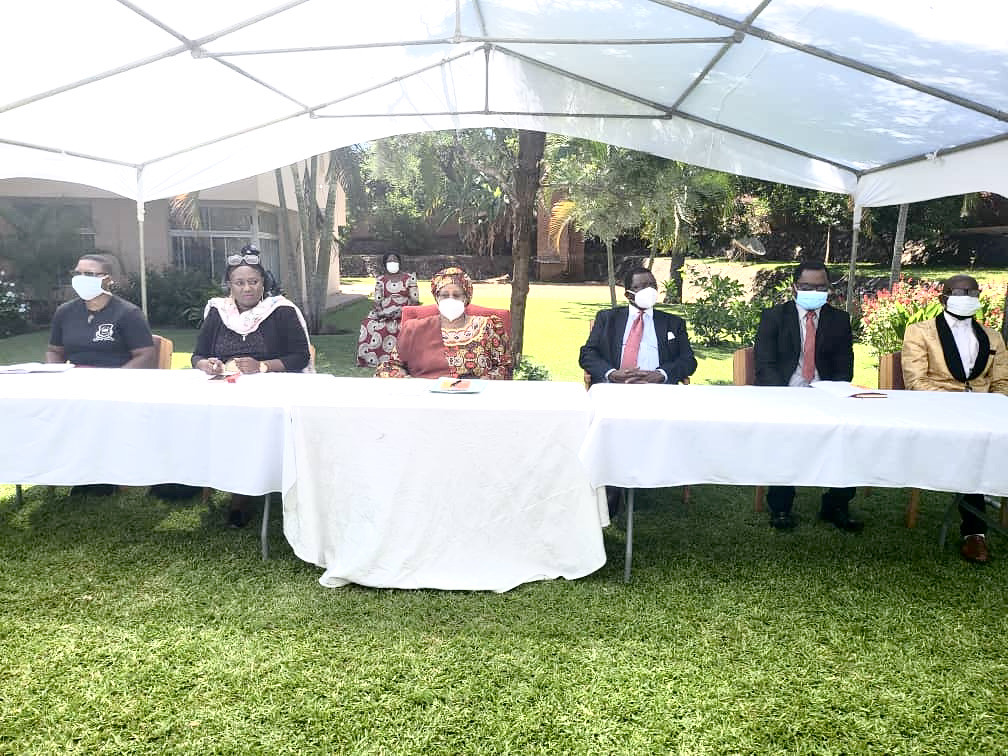 Lilongwe West, Malawi … When they roll out the big tent it usually indicates a major event is about to take place. This is especially true in places like Malawi where the price and availability of a big tent make it nearly impossible to afford. But on this day in Malawi the former head of state, Dr. Joyce Banda is pulling out all the stops and making it a spectacular occasion to mark the ceremony that follows the arrival of Wilson Tembo and the team from Action for Progress.
Through her charitable organization, the Joyce Banda Foundation, several programs assist the needy, especially orphans, women, and smallholder farmers. A major function of the group is the education of children. On this occasion, the big tent signals the presentation of mobility units to 11 needy people in the community, identified by Chisomo, the local community development agency. 
Speaking at the function organized to give out the wheelchairs and mobility units, Dr. Joyce Banda renewed her commitment to serving the less privileged people through her charity organization. "I work towards uplifting the lives of less privileged people. That is where my heart belongs", she told the audience. She added that people with physical challenges need assistance through joint effort and that it is not only the duty of the Government to help such people, but all should take part.
One of eleven recipients at the occasion was Promise Lenard, a boy from rural Lilongwe. To get to school his family members had to carry him. But now he is too big to carry long distances. With the use of the mobility unit, he can now travel with ease. This fact brought big smiles to the crowd. The day of the big tent was a great success, and life-changing for a number of people.