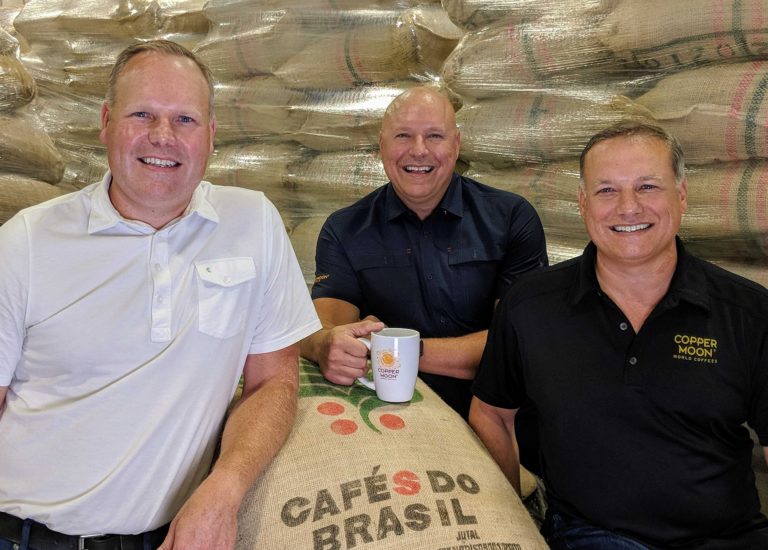 Their web site refers to the three brothers, Brad, Cary and Dan Gutwein, as "Starry-Eyed Dreamers Who Are Passionate About Perfect Coffee" (https://www.coppermooncoffee.com/pages/our-journey ). While their dream of creating perfect coffee, through their family roastery in Lafayette, Indiana, the brothers from Copper Moon Coffee and their father, Elden, (who shares a similar passion), have been friends and supporters of the Malawi Project for all of the years they have been in business in Lafayette. For a company with nationwide distribution, and a program offering some of the finest coffees from around the world, the family have never lost their focus on life-saving measures that help less fortunate people in other parts of the world. This has offered a long, and very important, relationship for the Malawi Project.
Over the years the brothers have freely extended the services of their art director, John Clark, to help prepare the print materials needed to promote the Project. This assistance would cost thousands of dollars, were it necessary to purchase on the open market.
Richard Stephens, co-founder of the Malawi Project, remembers when the family sent trucks to Indianapolis to pick up and store, in their northern Indiana warehouse, hundreds of mattresses that had been donated for Malawi. "We would have had to turn down a very valuable donation of over 350 mattresses had it not been for the Gutwein family. They rescued us when we had little or no storage ability. Now they are at it again, giving hundreds of burlap bags that have brought coffee to Indiana from around the world. The bags, donated from Copper Moon, will help farmers all over Malawi with grain storage. This cost would be prohibitive were it not for the Gutweins.
Whether its mattresses for Malawi hospitals, grain storage bags for the food harvest, or a package of communication literature to acquaint contributors with what is taking place in Malawi, Copper Moon Coffee is a friend to the needy in Malawi.
Pictured are the Gutwein brothers, Cary, Brad and Dan.