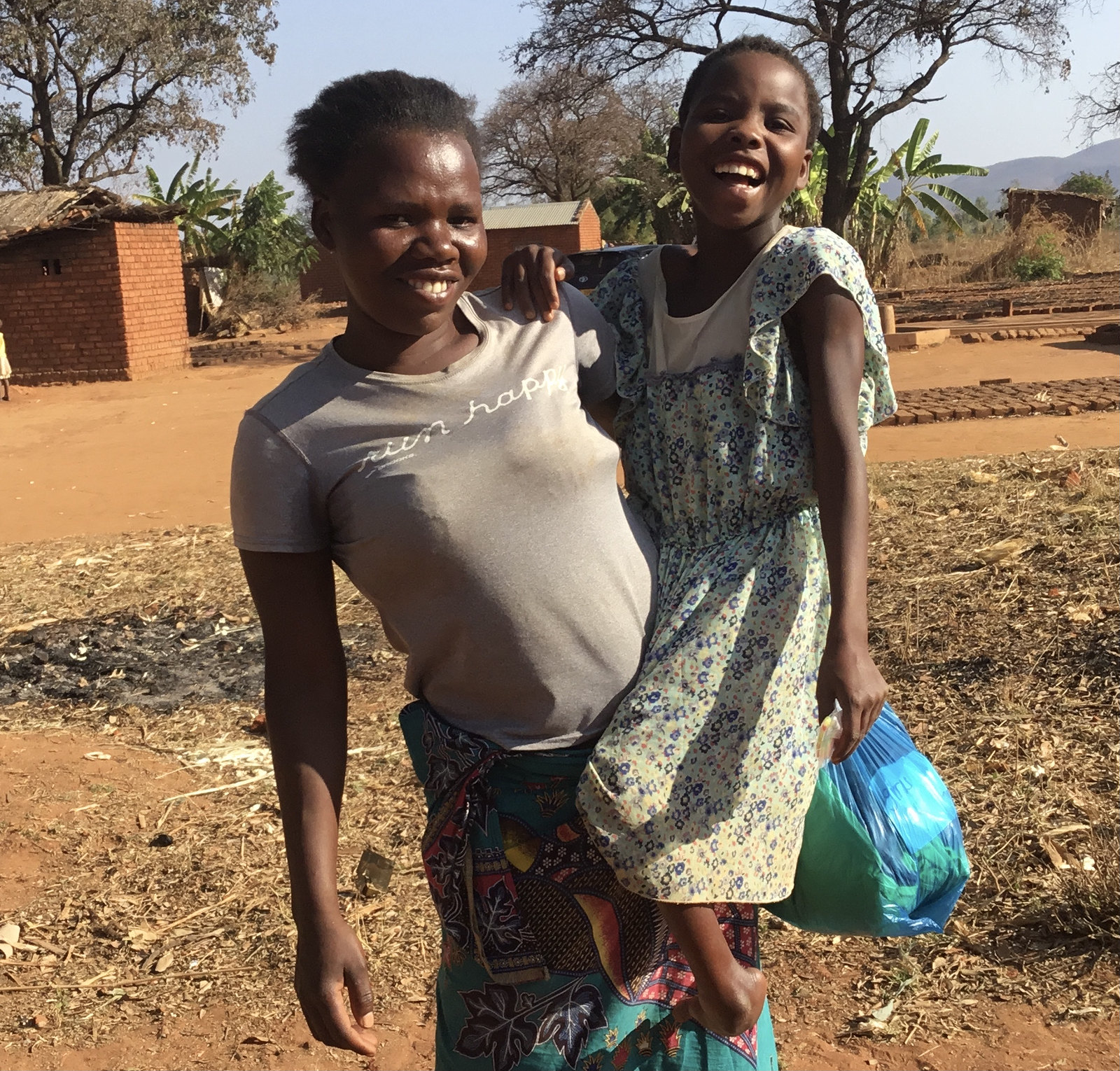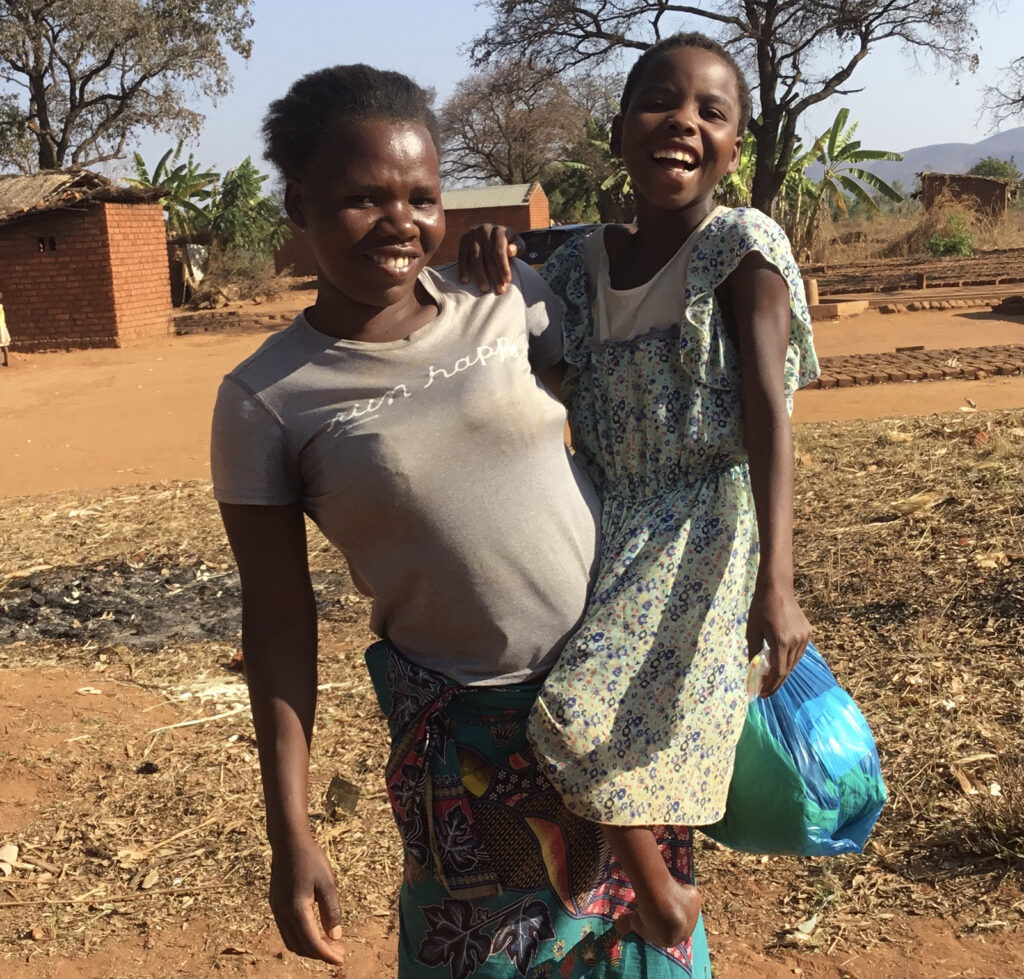 Mchinji District, Malawi … "We patiently waited while they called her name three times. Nothing happened and no one came forward. Finally, after some time someone said, 'She is here'. Moments later a woman with a girl child on her back came forward and went straight to the queue." Griven Kasalika recalls the day they met 9-year-old Maria Bernad while distributing clothes to poor children in this far western district of Malawi. Griven continues: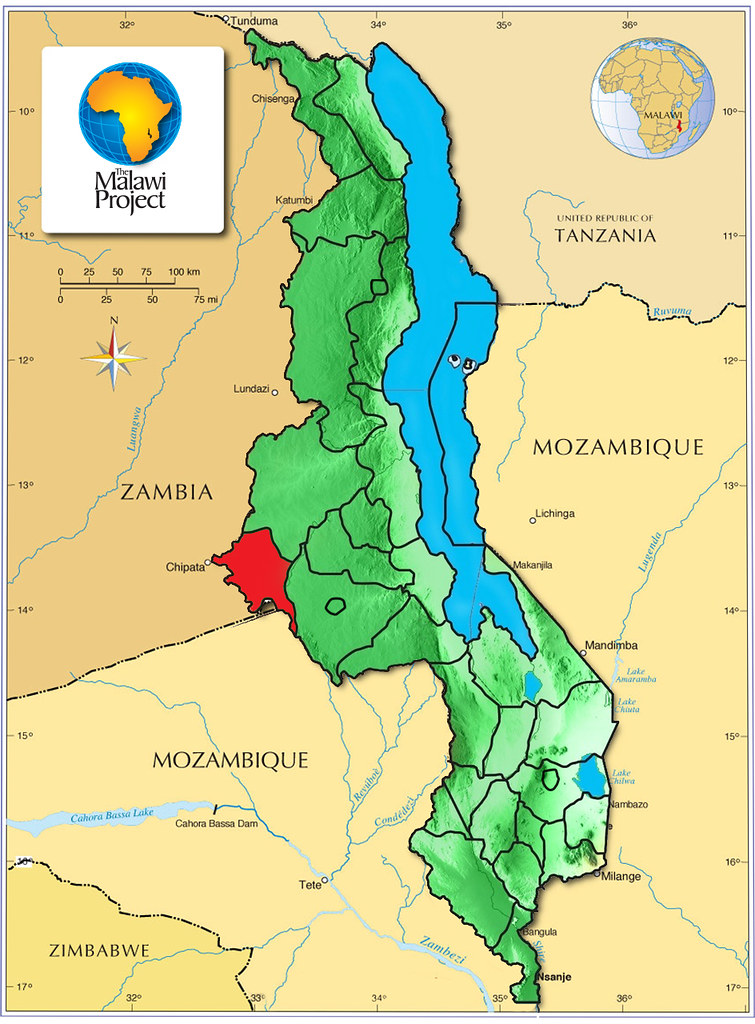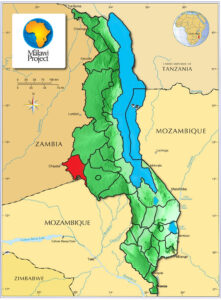 "Her mother, Alines Bernard, told me this had been her condition since she was a toddler. She explained how it was growing more and more difficult to get her daughter back and forth to and from school. 'It is much too far for me to walk and carry her on my back any longer. We can hire a bicycle but that costs so much, she said.'"
Mrs. Joyce Maliki who was handling the clothing distribution came over to me. "She is one of those special cases the Community Based Organization is trying to help," she said. We decided we needed to take further action beyond the clothes and candy distribution.
"Not only was Maria given clothes that day," Griven points out, "the decision was made to supply her with a mobility unit from the Action for Progress distribution center in Lilongwe. No wonder she was so happy as she left the site, candy in one hand, clothing in the other, and a way to go to school soon to come her way."
Note: The candy given on that day was the result of a large donation from Squire Boone Village in New Albany, Indiana, and the clothes came through donations to and from Mobility Ministries in Demotte, Indiana.