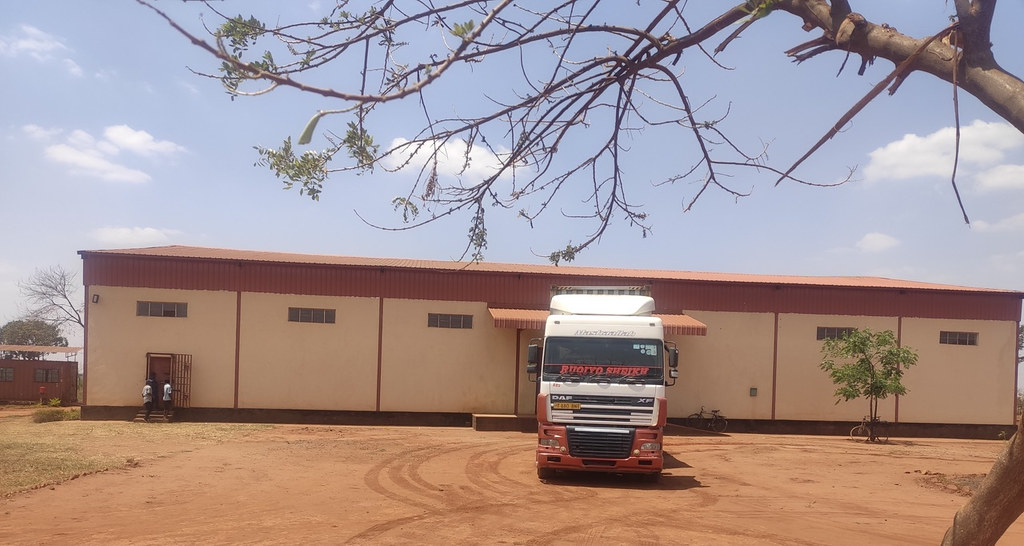 Lebanon, Indiana … On July 2nd and 3rd 2021 members of the Malawi Project and a group of volunteers from Lebanon, Indiana loaded two 40-foot shipping containers (sea/land carriers) with nearly 2 million protective masks to assist Malawi hospitals to fight the Covid-19 pandemic. Malawi is one of the poorest nations on earth and is facing a critical shortage of medical supplies. For over twenty years the Project (now headquartered in Lebanon) has sent education, agriculture, and medical supplies that have reached every district of the nation.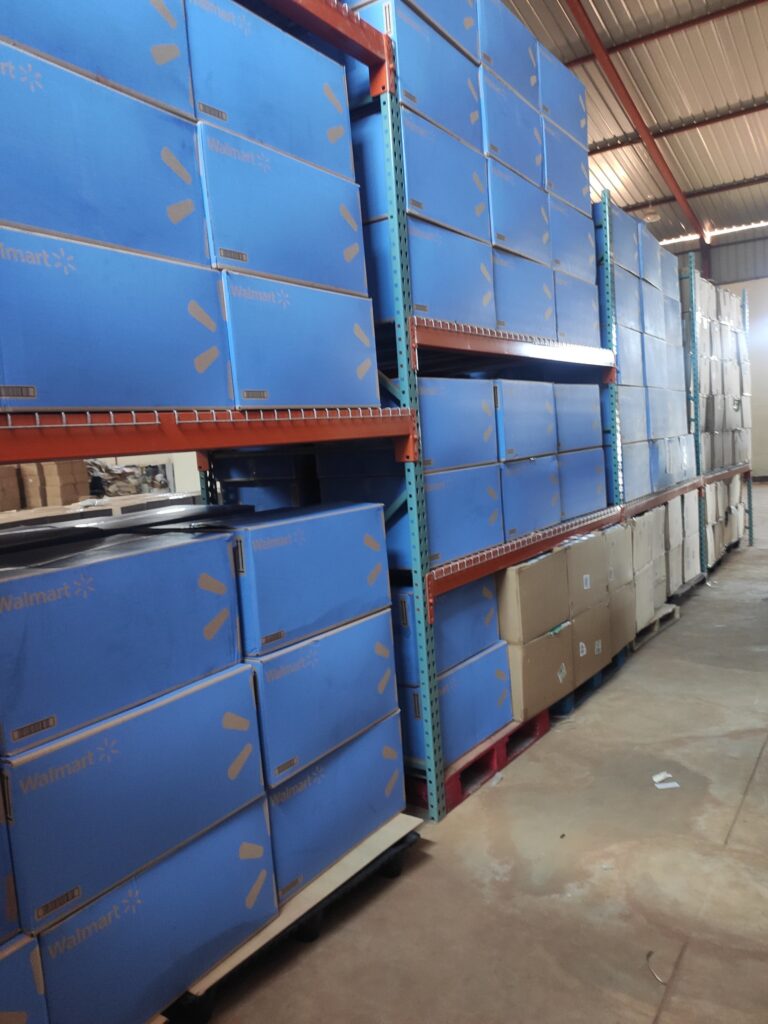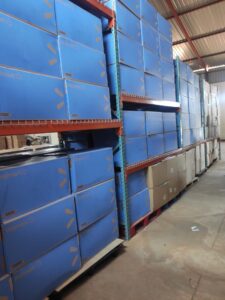 In near record time the two containers reached Malawi and were unloaded into the Action for Progress distribution hub near the capital in preparation for circulation throughout the nation of Malawi.
This major contribution to the people of Malawi is the result of a co-operative program between the Walmart Distribution Center, and the Eagle Valley Church of Christ in Indianapolis, Indiana, the Malawi Project, Lebanon Church of Christ and volunteers from the Park Department in Lebanon, Indiana, Universal Aid in Nanaimo, British Columbia, Canada, Gebende Haende (Giving Hands) in Bonn, Germany, Action for Progress in Lilongwe, Malawi, and the medical community and government of Malawi. 
(See the original story of the shipment preparation at: https://www.malawiproject.org/where-there-is-no-store/ Funding for these two shipments was arranged by Shirley Gremyachev, the Director of Universal Aid shortly before her untimely death. Universal has been a major contributor of aid to Malawi for the past 20 years.)