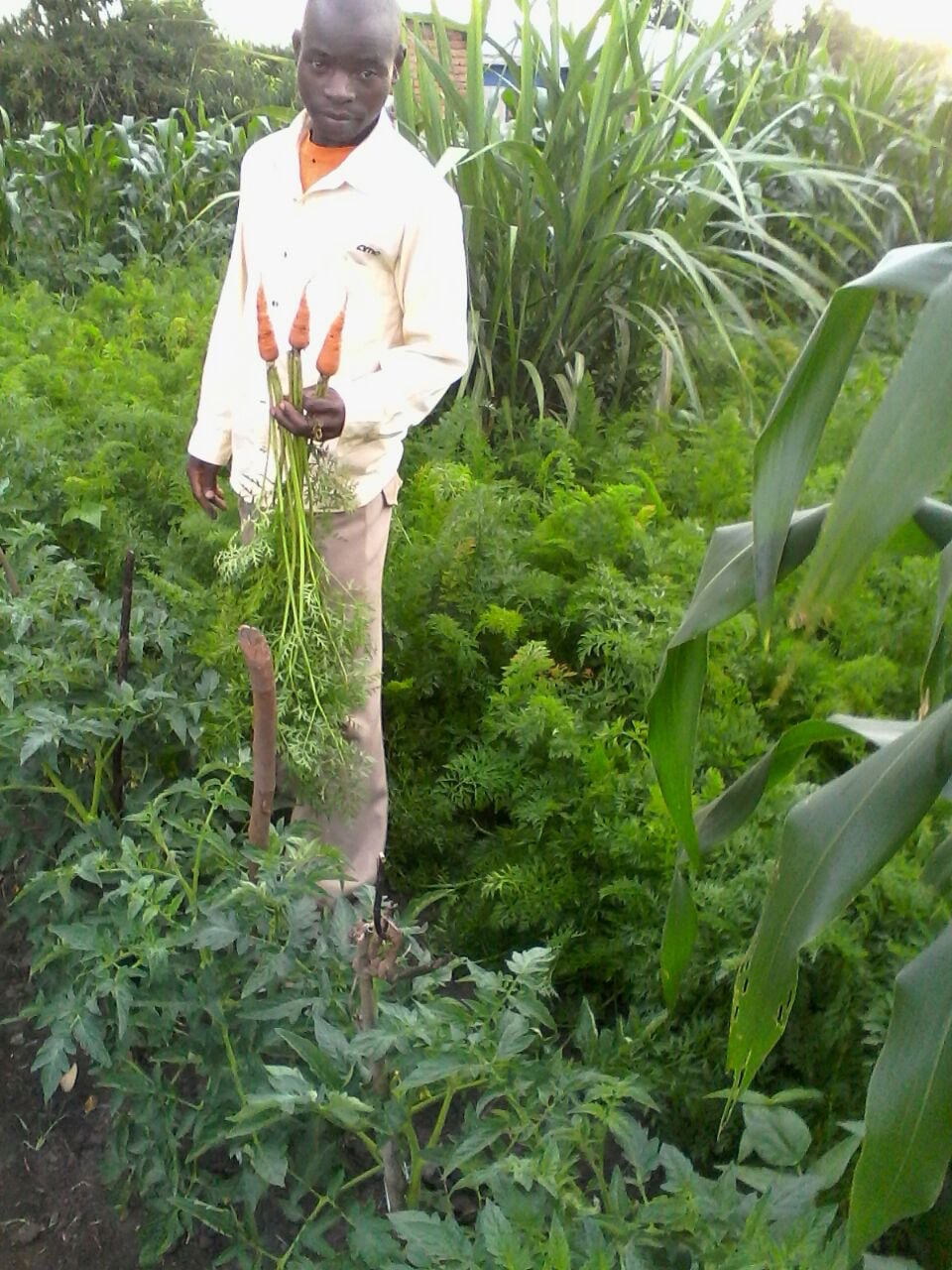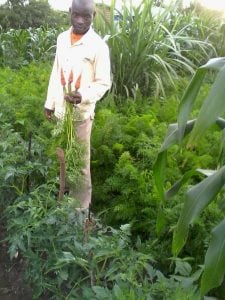 In northern Malawi, near the southern edge of Mzuzu, the district capital, a group of church members from the Kajiti Church of Christ joined with members from several other churches to create farm clubs. It is their intent to fight hunger and improve their lives. Swadick Mbale poses in front of one of the corn (maize) fields that are reflective of their success. How did they do this at a time so many others were suffering from famine?
Three years ago, the Malawi Project gave support to this club through incentives that included a V-Tractor and Drip irrigation kits to support their effort to move out of the hunger trap. The tractor was used to till members' fields. "We could have the tractor rotate in farmer's fields and help till the ground in readiness for planting."Monster  Kanyinji, a local church leader noted.
While others suffering through consecutive periods of hunger this group of small farmers in Mzuzu was not affected. Wilson Tembo noted that when he visited the farmers some time after giving them the support Kanyinji confidently said with the use of the V-Tractor, his club was able to reduce the time needed to cultivate the field, and thus were able to increase the cultivated land.
Tembo continued, "As we visited the maize, tomato and carrots gardens, it was evident that with the available resources like a tractor,  and the drip lines, the cycle of hunger can be broken once and for all."
"To be hungry is a matter of choice. You can choose to be hungry or not," One farmer commented. He emphasized its possible to do much more with the tractor than could be done with a hoe.
Malawi's economy is agricultural, and natural resource-based, with the majority of Malawians practicing subsistence farming characterized by small land holdings, and continuous cultivation on the same piece of land. To check the continuous cycle of food deficit, the Malawi Project is focused on empowering rural smallholder farmers to produce enough yields both for food and income.
"With the aid of the V-Tractor and Drip irrigation systems, farmers are empowered to do much less of manual work, while at the same time increasing the yields," Tembo explained.