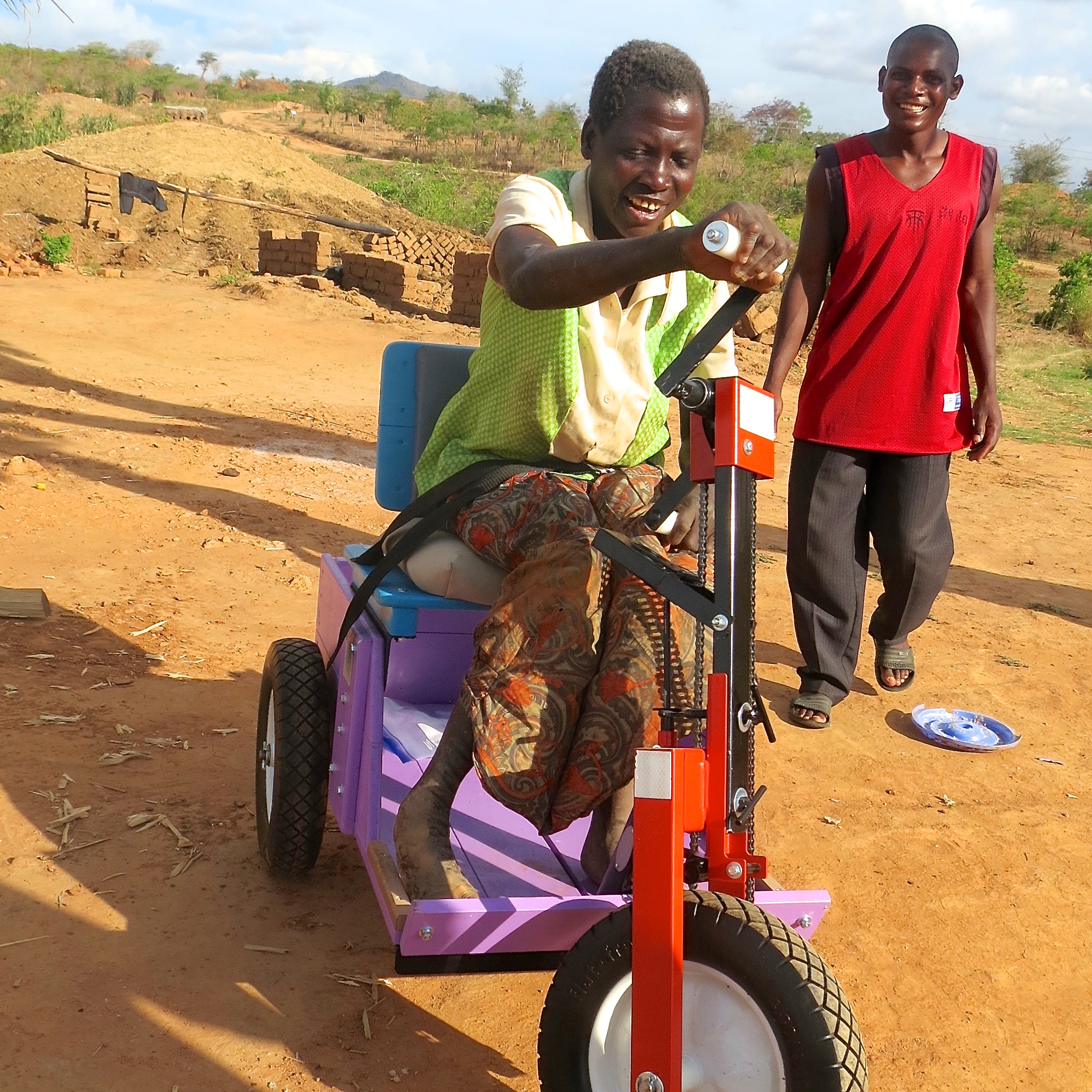 Rose Ngulube and Mobility
Mzimba District, Malawi … Less than a third of a mile! That is the distance from the home of Rose Ngulube, age 42, and the nearest trading center, just one-third of a mile away. And yet for the last 15 years Rose has been unable to visit the trading center, or beyond, or even to fully carry out her duties to herself and her family.
Rose lives in the same village in which she was born, Group Village Headman Ngulube in northern Malawi near Mzimba. With a population of approximately 26,000 people Mzimba is a trading center near Mzuzu, Malawi's northern capital. It is historically home to descendants of the Tumbuka and Ngoni people. Rose herself is Tumbuka.
Rose's problem shortly after her birth. Her family claims she was weak, and it took some time for her to start walking. By 1993 the problem was more serious as she lost her ability to walk, stand, and for a time even to speak. Eventually her speech returned, but she was unable to walk even within her home. Determined to have a value and handle what she felt were her responsibilities Rose washed dishes, cleaned house, and even worked in the garden while crawling in the dirt and sitting on the ground. This was the case until recently when Wilson Tembo, from the Malawi Project, traveled north with one of the mobility units manufactured in northern Indiana.
Rose had already shown her determination to be an active participant in her family and community, and the receipt of the mobility unit has given her a new approach to life. When Yunusu Mataka presented her with the unit she observed, "I have been promised since 1993 to have mobility but nothing ever resulted. I am now so happy to finally receive this way to get around." With the receipt of the unit Rose was looking forward to her first trip to the nearby trading center to visit old friends, and see everything she has missed.
In that Rose has worked to make a contribution to society without the aid of mobility, one can only conclude it is going to make a life changing difference for her to have a means of getting around. Rose is about to become a contributing and productive member of her village and her family.