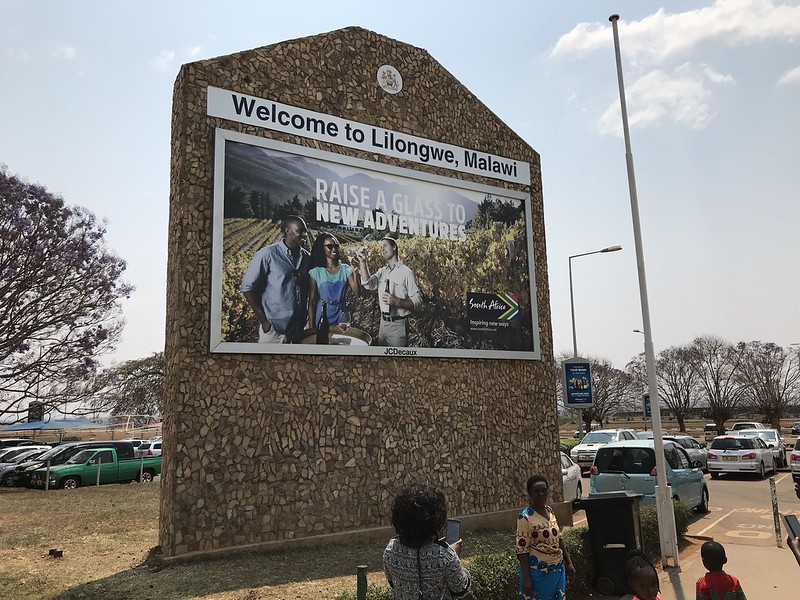 It is not easy to get up in the middle of the night to catch a flight that will continue all day, all evening, all night, all morning, and only end around one in the afternoon. Yet that is what has taken place with three members of the Malawi Project's Board of Directors. During the night of the 18th Jim Messenger, Treasurer for the Project, and Richard (Dick) Stephens, the Project's Secretary, flew from the Indianapolis International Airport to join Dan Brewer, the former Treasurer, who arrived in Washington DC from Huber Springs, Arkansas. Together the three made their way to the Ethiopian Air section of the airport to board one of the recently constructed Boeing 787 Dreamliners to make their way non-stop to Addis Abbe, then south to Lilongwe, Malawi. Leaving on Monday morning they arrived in Malawi shortly after noon on Tuesday. The trip totaled more than 9,000 miles. 
On reaching Malawi they were greeted by Wilson Tembo, the Executive Director of Action for Progress, the sister organization to the Malawi Project. AfP as it is known is headquartered in a large facility west of the Lilongwe. It is from this location that supplies, and equipment sent from America is dispensed to medical, agricultural, and educational facilities nationwide. The remainder of their time will be spent visiting sites where American assistance has allowed AfP to help change lives. Ideas and dreams will be shared and new proposals for assistance will be brought back to the states for possible inclusion into future programs.
A few weeks before the departure of this three man team, Mark Thiesen, another member of the Board of Directors for the Malawi Project made a trip to all three regions of Malawi. Mark grew up in northern Malawi and his trips, nearly every year, are always a homecoming for him and his family. His expertise and experience in Malawi is of the greatest value to the board, as well as to Action for Progress on the Malawi side. Mark lives in Vancouver, Oregon where he preaches for the Hazel Dell church of Christ.