BUSINESS STRUGGLES AS HER MOBILITY STRUGGLES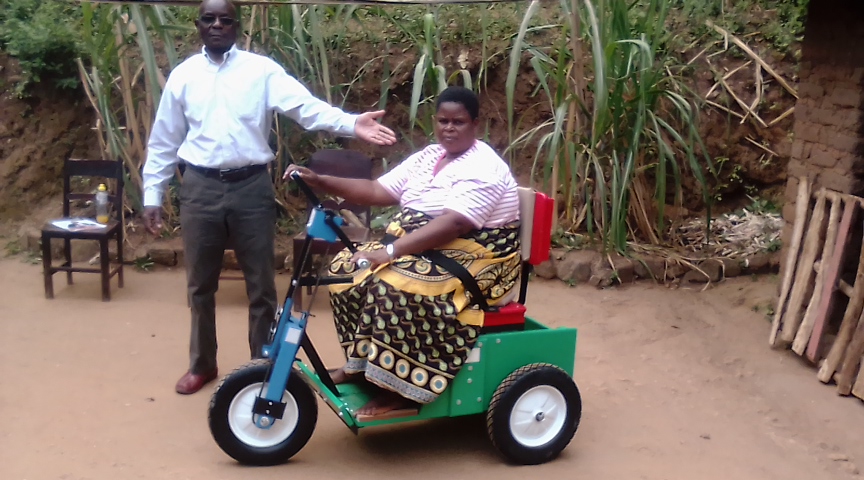 Kausiwa Village, Malawi … It has been fourteen years since that fateful day when Chrissy Ludaviko, now 45 years old, felt the weakness in her legs. She recalls going to the doctor because of its severity, and they confirmed there was a problem, but they could not determine the cause nor could they recommend a cure. Chrissy has a clothing business in Blantyre, the second-largest city in Malawi. The difficulty in running a successful business in Malawi is made exponentially more difficult when medical issues affect one's ability to walk. The normal ups and downs with any family business have grown progressively harder to navigate as her mobility has continued to deteriorate. Chrissy not only works harder to make enough income in her clothing business to support her family, but it has also become harder to visit relatives, attend community development meetings and participate in other events in which she has played a major role. Her mobility issue has also directly led to an inability to obtain business loans when potential growth opportunities have presented themselves.
The Malawi based nonprofit group, Action for Progress, working closely with the Malawi Project, decided Chrissy was a perfect candidate for a new mobility unit. The gift of mobility immediately changed her life but also had an impact on income security for her entire family. When Chrissy received her mobility unit, made in Demotte, Indiana by Mobility Ministries, her heartfelt gratitude was not only expressed in words but can be seen all over her face. With a bright future, Chrissy can now revamp her business and support her family. Hope has returned to a family in Kausiwa Village.