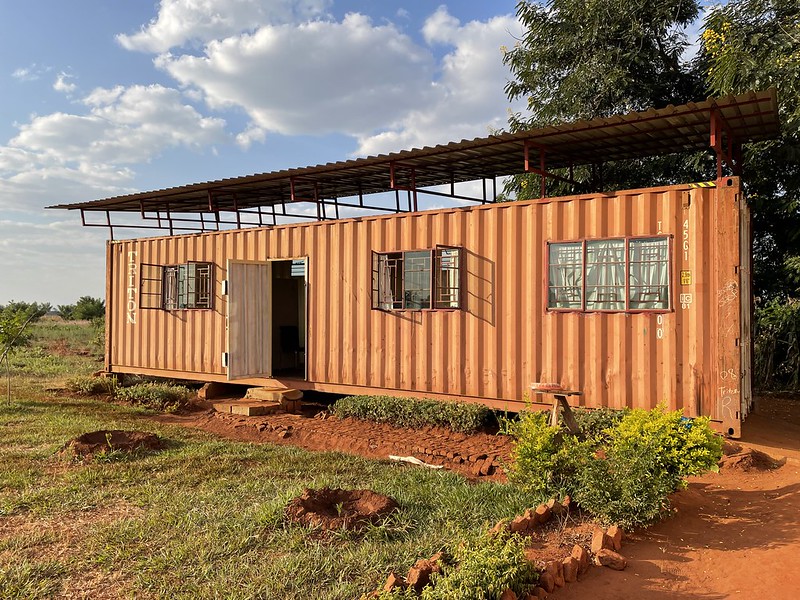 Lilongwe, Malawi … When we last heard from shipping container # TCNU 8453400 on October 29, 2019 (our original post here), it had made its last journey and was retiring to live out its remaining years as a storage trailer at the Action for Progress distribution center in Malawi.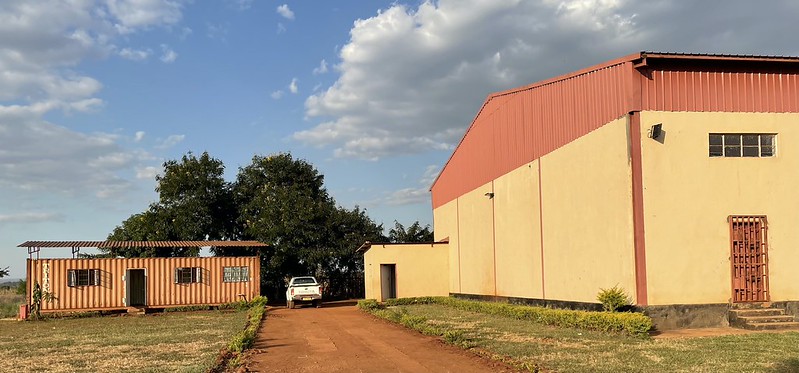 It could easily have ended its days at that location, out of sight and long forgotten, tucked away behind the big AfP warehouse.
But as a caterpillar comes out of the cocoon it brings new life in the form of a beautiful butterfly, trailer # TCNU 8453400 is no longer a shipping container, but has been transformed into offices for the administrative staff of AfP.
Wilson Tembo, the Executive Director for AfP, calls attention to their recognition of the need for offices where they could meet with people but away from prying eyes in and around the sprawling warehouse of medical, educational, and agricultural supplies.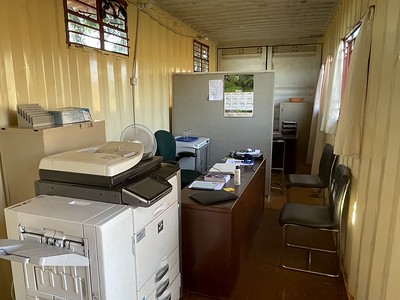 "The shipping container seemed like the perfect answer. It was modified in a short period of time, cost far less to complete, is safe from people breaking in, and is just the right size," Tembo said.
The container has a large office for Tembo to meet with government, church, and community representatives, as well as two other offices separated by a room divider. Furniture was donated by Jim Messenger, Treasurer for the Malawi Project, and a large copy machine, located near the main door, is the result of a donation from the North Central Church of Christ in Indianapolis, Indiana. Soon a protective coat of heat reflecting paint will shield the offices from the heat, and a bamboo fence will complete the transition from caterpillar to butterfly.