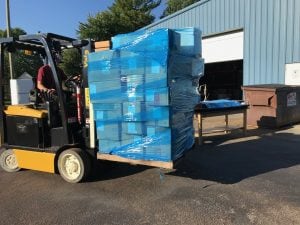 Indianapolis, Indiana … The request reached the Malawi Project less than three weeks before our scheduled departure for Africa. "Help us locate the needed equipment and supplies for a new outpatient clinic we are preparing to open on the campus."
It was the end of August, and the Namikango Mission was planning to build a new outpatient clinic in southern Malawi on their 85-acre mission campus. In order to outfit the facility with the needed equipment, they contacted Suzi Stephens RN, Medical Director for the Malawi Project. Already deep in the process of completing projects, and packing for a month in Malawi Suzi immediately turned her attention to the need. Calls went out to Washington State for supplies, a trip was made to meet a group from Columbus, Ohio, and local medical supplier FAME made a large number of supplies, and equipment immediately available. In less than ten days the requested items were ready for shipment. With less than a week remained before her planned departure the supplies were packed and ready for shipment.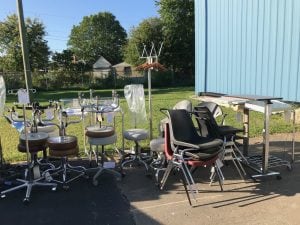 On a hot Wednesday morning in early September the 40-foot shipping container was loaded in the parking lot of FAME in Indianapolis, and shortly after noon, it pulled away from the loading area. Success had been achieved, and the equipment for the clinic was on its way to Southern Malawi.