FASTER THAN A SPEEDING BULLET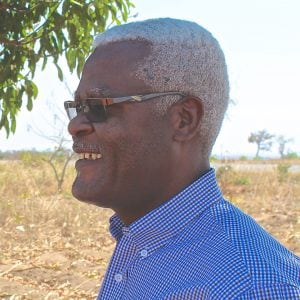 Lilongwe, Malawi … In reality, it might be better to leave the distinction of being "faster than a speeding bullet" to the fictional character of Superman. However, what members of the Board of Directors for the Malawi Project recently witnessed, during and after, the September board meeting of Action for Progress would seem to make one's head spin as quickly as they took action.
Formed earlier in the year to work closely with the Malawi Project the group had waited for government approval for their tax-exempt status. The existence of Action for Progress opens the doors to a major expansion of the work of the Malawi Project in handling, sorting and nation-wide distribution of supplies to government schools, hospitals, prisons, community development, and church groups.
Gaveling the meeting into session promptly at 10 AM Chester Kabinda-Mbewe, chairman of the AfP board, set to work to cover a number of objectives in the span of only two hours. It was the first meeting since receiving the long-awaited government approval as a recognized Non-Governmental Organization (NGO) a few days earlier. The meeting moved efficiently from item to item, and at exactly 12-noon was concluded. Every item on the agenda had been covered and each person in the room knew their next move in each area.
The final item on the agenda was to evaluate the final sites for the land purchase. Filling three cars, members of the board, along two members of the Malawi Project, made their way to the final two plots. Armed with years of experience and knowledge each site was carefully evaluated as to (1) location relative to the city, and roads leading to other parts of the nation, (2) site elevation and drainage, (3) soil makeup, (4) availability of reliable security, electricity and water, and (5) size of plot and price. In the final analysis, the decisions were unanimous and a site was chosen a short distance west of the capital. A member of the board immediately went to notify the family that was offering the site and setting a meeting for the next day to make an offer on the land, and move to the next step in the purchase process.
All in all, it took well less than a day, and Action for Project, the African sister organization to the Malawi Project was another stop in the process to owning property and building a large distribution center for nationwide distribution of aid to the nation.