Massive Size Unexpected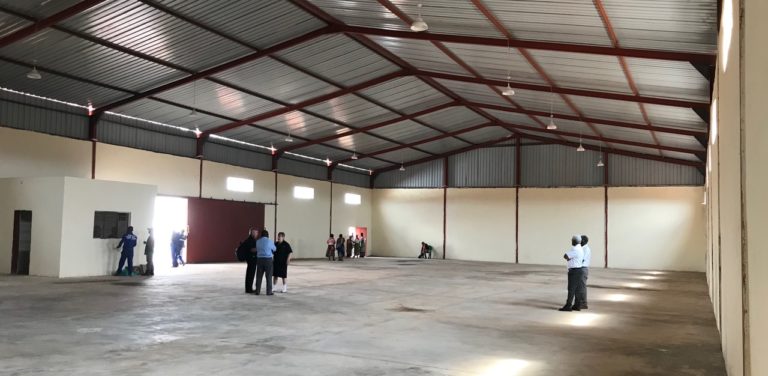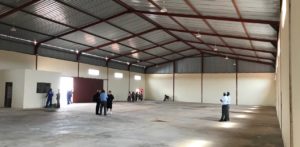 Lilongwe, Malawi … Walking inside this cavernous structure everyone is immediately impressed with width, height, and length of space of the new Action for Progress distribution hub. During the ceremony, later in the morning Mr. Symon Sauzande, the representative from CONGOMA, the government agency commissioned to coordinate with NGO's in Malawi stated, "I thought I was coming to see a small house, but I am now seeing such a large building." Another man noted he had come all the way from Zomba and had no idea the building would be this big. This phase was repeated over and over as people marveled that this building could be constructed in just 5½ months. The building is 126 feet x 66 feet or 42 meters x 22 meters, 8,316 square feet or 924 square meters and the height to the first beam is 22 feet or 6.71 meters.
But for the moment, as the crowd began to gather, it was for the early arrivals to simply marvel at its size and the quality of workmanship of Alfred Chiwale, and the 40 people of the work crew from Diamond Construction of Lilongwe. During the ceremony that would come a bit later, a number of speakers would offer expressions of appreciation for the attention to schedule and detailed workmanship that has gone into the construction of the center.