Opening Ceremony Moments Away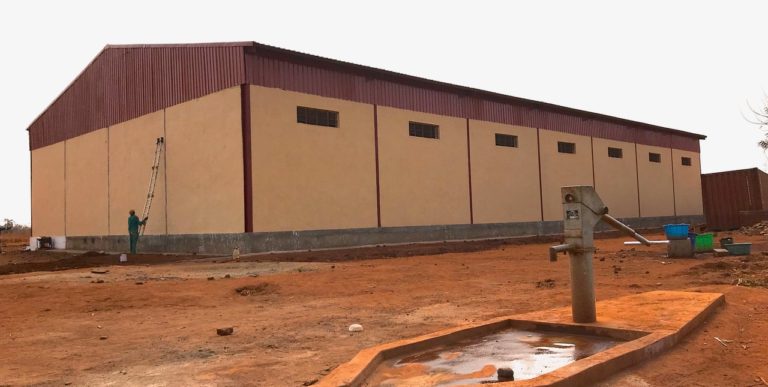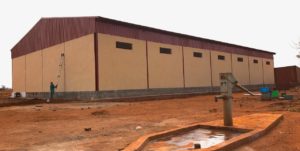 Lilongwe, Malawi … The day dawned cool and brisk, a bit overcast, yet containing no fear of rain. The rains were still six weeks away. The red dust from the African earth tried to climb the tires of our vehicle as we traveled through rain parched countryside. Soon after leaving the tarmac and quite suddenly with a slight turn in the road, the building began to grow in the distance.  Everyone grew silent as the car moved to meet the two-shipping containers perched on concrete cross-slabs east of the distribution center. Everything and everyone on the property seemed eager to greet that moment when the Chairmen for Action for Progress and the Malawi Project would cut the ribbon officially opening the distribution hub for aid-assistance operations. Suddenly everyone realized how important this day would be for the future of thousands, if not hundreds of thousands of people. It would certainly mark a turning point for the Malawi Project and at the same time signal a major achievement for Action for Progress.
Days earlier Chester Kabinda-Mbewe, Chairman for Action for Progress had noted, "To say that the Distribution Centre being constructed in Lilongwe for Action for Progress (AfP) is a dream come true is an understatement. It has been a mirage for the past decades. Some of us saw it in our minds, but it was never realized in reality. This Centre represents a turning point in regard to Malawians taking ownership and the lead on issues that affect them. The Centre has a sizeable financial value, but its real value cannot be measured. This Centre will touch and improve people's lives in so many ways and will add value to generations to come."
Now in less than two hours Chester and Bryon Bhagwandin, the Chairman of the Board for the Malawi Project would symbolically open the warehouse for business with a ribbon-cutting ceremony filmed by Zodiak Broadcasting, one of the leading television networks in the nation.
A day earlier, at a board meeting of Action for Progress, with four members of the Malawi Project board sitting in as observers, plans, discussions, and dreams pointed years in advance as to what can be accomplished by the two organizations working together, and with full use of this modern facility. Members acknowledge the way this program is cultivating new ground because it acknowledges the Malawi side has full authority over day-to-day operations. Sadly, it was noted that few international groups work together this way.
Now, as the car pulled to a stop a short distance from the beige colored building everyone knew that moment would soon leap onto the scene.
(Next, we will see other views of the building and its possibilities for the future through the eyes of others who attended the ribbon-cutting).