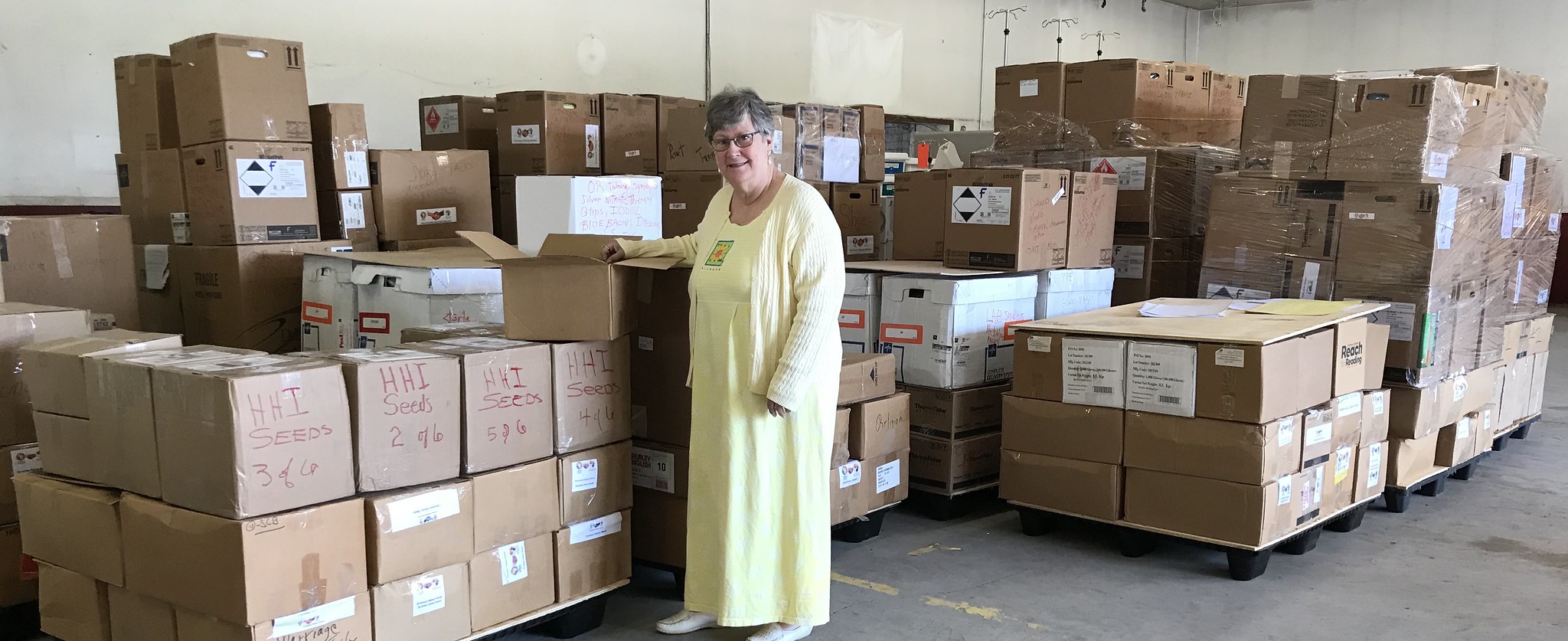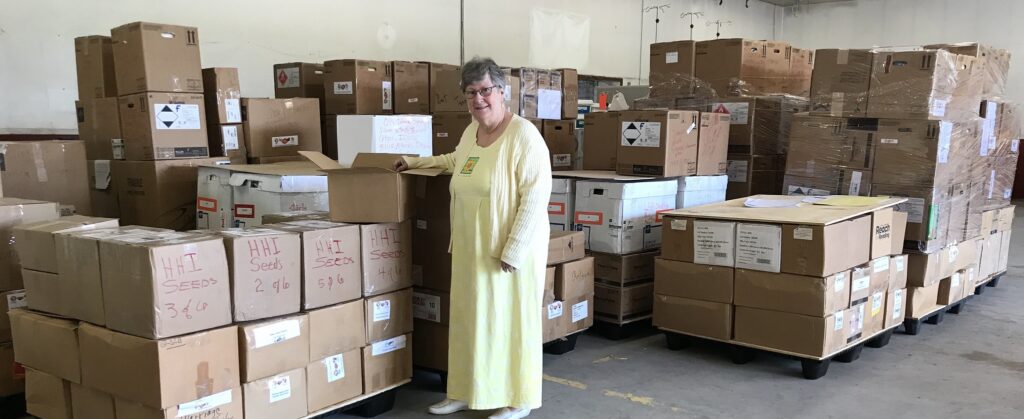 Indianapolis, Indiana … "We have the greatest fear and deepest concern for the people of Malawi, as the threat of the coronavirus continues to increase in Sub-Saharan Africa," warns Suzi Stephens, Medical Director for the Malawi Project. "Even in the most advanced countries in the world medical capability has been strained almost beyond their capability. It appears only lockdowns, confinement indoors, and emergency actions have kept these countries from having a complete collapse in their medical capabilities. What does this mean for Africa, where systems are already broken, where suffering from lack of supplies is already widespread, and where an insufficient number of medical personnel have already been struggling to hang on against disease and death?
Rescue Medical Prepares PPE's
With the help of a number of medical groups, and a laser-like focus on medical supplies from supporting non-profit groups, the Malawi Project is making preparations to dispatch a large shipment of medical supplies. Special attention is being given to critically needed PPE supplies for government medical personnel. One such group is Rescue Medical Supplies of Arlington, Washington ( https://www.rescuemeds.org ). Over the past two months, the volunteers from Rescue Medical have prepared a large number of medical supplies and sent them to our shipping site in central Indiana.
World Emergency Relief Ships Clorox
At the same time, Rescue Medical is gathering gloves, masks, protective gowns, and other supplies, Kristy Scott and her team at World Emergency Relief ( https://wer-us.org ) have dispatched a 40-foot container of 50-gallon drums of Clorox for cleaning medical facilities. This shipment should reach Malawi in the next 60 days, with the PPE shipment shortly behind that.
The Malawi Project works jointly with its sister organization in Malawi, Action for Progress. Many western-based non-profits continue to direct "who gets what" and "who gets how much" of the donated supplies even after they arrive in the country of need. The Malawi Project entrusts Action for Progress with ownership at delivery. The Malawi Project believes that a non-profit comprised only of Malawians, like Action for Progress, should make the determination of what is needed, where it is needed, and how much is needed. Our goal is to give them complete ownership at delivery and thereby encourage them to become self-sufficient in their most critically needed areas as quickly as possible. Action for Progress will deliver these large amounts of donated medical supplies directly to government hospitals and health care facilities. The government health care system, (not the private health care system), is where the largest number of the poor go for healthcare and the place where supplies are in the shortest supply and greatest need.
The supplies on both shipments have been donated, and the cost for the Clorox shipment has been paid. A portion of the shipping costs for the PPE is all that remains. Your support can get this shipment on the way to Malawi. To send your support go to www.malawiproject.org/donate