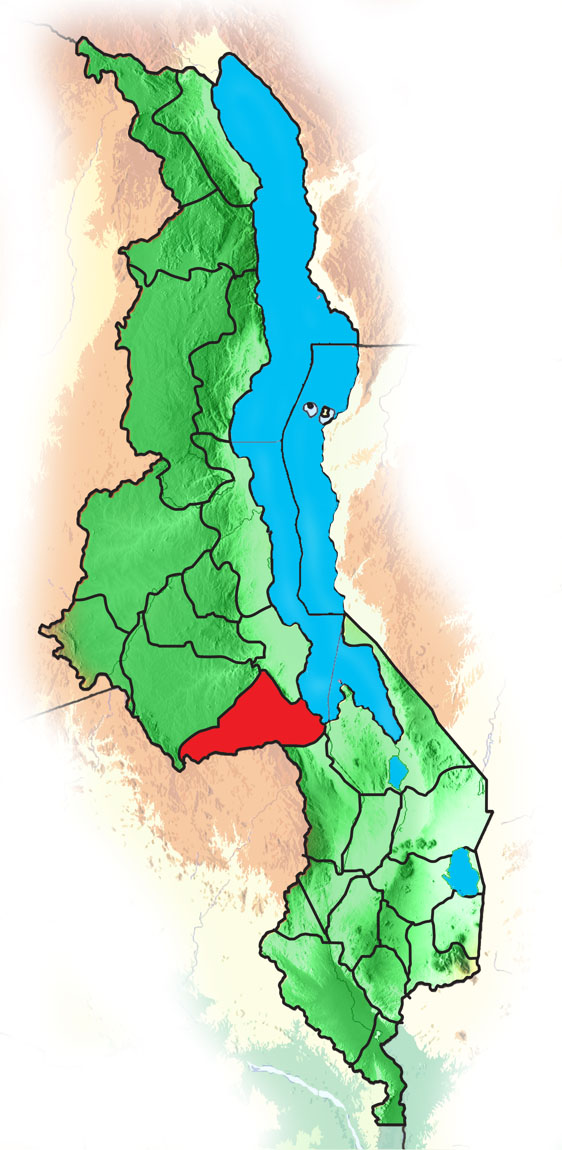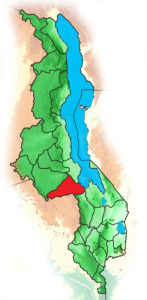 The Dedza District of Malawi straddles Highway M-1 and is situated directly south of the Lilongwe District. It hovers along the Zambian border to its west and contains Dedza Mountain near its center. The mountain rises 2,198 meters or 7,200 feet above the valley floor. Walking to the top requires an estimated 2 hours.
The trading center of Dedza is 80 kilometers (49.7 miles) south-east of Lilongwe in the central region, and lists itself as the highest elevation of any city in Malawi, 1600 meters, or 5,300 ft.
The district has a population of 623,789, making it the 17th largest district out of a total of 28. The trading center itself accounts for slightly under 16,000 of the district's population. In recent years large numbers of refugees from Mozambique have crossed the border to gain health care at the Dedza District Hospital.
Dedza District is a destination for large numbers of visitors who wish to look into the distant past through the ancient drawings that are still visible in nearby caves. Their location is known as the Chongoni Rock Art Area. There are also four forest reserves, Dedza Pottery (a destination within itself), and the Kungoni Cultural Centre at Mau.
Known for her stand against child marriages, Theresa Kachindamoto is the paramount chief. The district includes eight Traditional Authority Areas headed by chiefs.