Lilongwe Malawi … The question is often asked, "To how much of Malawi do you have distribution?"
The answer is, "All three regions of the nation."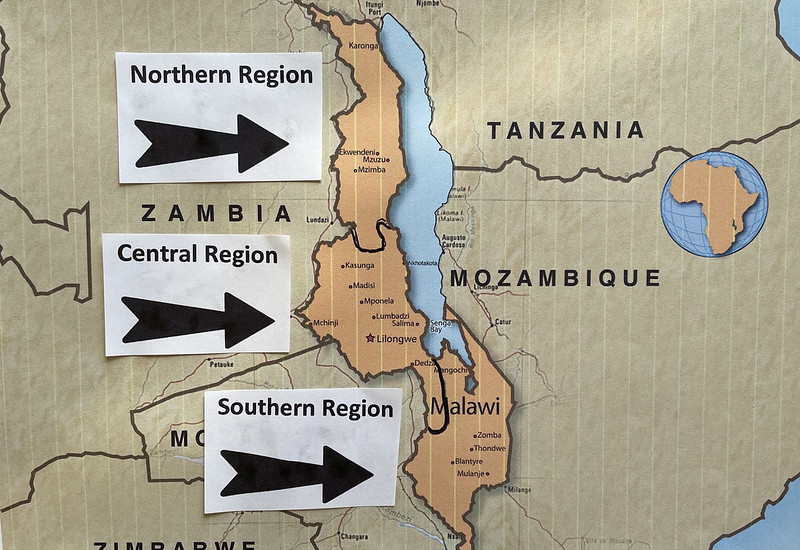 For the person who simply looks at a world map they see only the nation as one entity. The nation of Malawi is quite united, that is true, but at the same time it has three distinct regions, the northern, central, and southern regions. These spring from the various tribes that have formed the one nation but at the same time have maintained many of their ancient customs, traditions, and practices. It's parallel can be seen in the northeast, mid-west, south and western parts of the U.S. One nation but very different backgrounds, customs, and practices.
Well before the Colonial Period, and long before Malawi became an independent nation, this land was divided between different tribal backgrounds. Even with the advent of modern Malawi the nation continues to recognize three separate lines of triable distinction. There are several smaller tribes and sub-groups. Major tribal backgrounds include the Tumbuka in the northern region, Chewa in the central region, and Yao in the south.
Action for Progress recognizes the uniqueness and the needs of each of these regions. To maintain fairness to every group Wilson Tembo, Executive Director for AfP notes how the organization follows a strict pattern with incoming shipments of supplies.
"In order to carry out equality," Tembo says, "we divide every shipment that arrives at our main distribution site into three upon its arrival in Lilongwe. Each of the regions is earmarked for an equal share. These supplies are then distributed to each region from the central location in the capital. At major sites in Mzuzu, Blantyre, and the one in Lilongwe they will be earmarked for hospitals, schools, churches, community groups and impoverished villages. Through this method we are able to insure fairness to all."