HARVEST PROJECTIONS MIXED
Thondwe, Malawi … Much of Malawi continues to suffer from famine, although there is a glimmer of hope for some areas in coming months. Wilson Tembo has submitted the following harvest and crop information for the Central and Southern regions, and Moster Kanyinji for the north.
Northern Region:
For the northern region projections are not good. Reports indicate prolonged rainfall is destroying crops. Armyworms are destroying standing maize in the fields, while beans and tomatoes are being lost due to continued rains. Because of these rains hunger problems are still affecting many people. Harvest is expected in June, although some people are eating green maize to fend off hunger.
Central Region:
For the central region the projection is for a relatively average harvest. Some districts have received too much rain as they approach the end of the growing season. Harvests will not be satisfactory in those particular areas. Most harvest will be conducted near the end of May.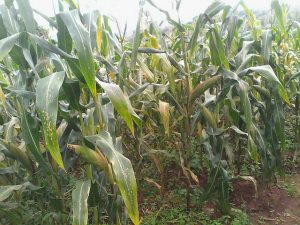 Southern Region:
For the southern region the harvest has already started, as continued rainfall threatens to adversely affect harvests. For this reason farmers are opting to harvest early. Projections indicate that in most areas of the south the harvest should yield enough food for people to get by until next year. The rains have been good this year.
(Note: One must understand a "food shortage" in Malawi means serious malnutrition, widespread suffering, and possible death. A "good harvest" can simply mean there is enough food to keep from dying. It does not mean there is enough food to be back to a satisfactory life.)