Kwenje Village, Zomba … When the day arrives for planting seedlings in the "Shoes for Trees"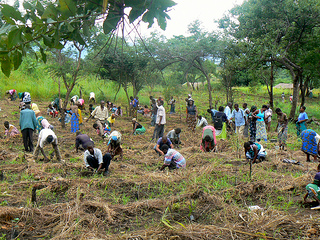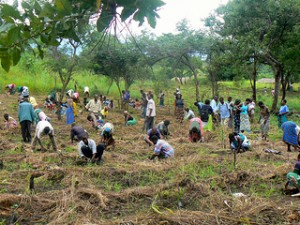 program it is a time for the entire village to come together and participate. This was the case when the Kwenje Village, men, women and children came out to have a part in planting thousands of trees. Through the efforts of the entire village the day was a success. At the end of the day 504 pair of shoes were distributed to those who participated. It is one of the most successful of the incentive programs instituted by the Malawi Project, and its supporting organizations. The program fills multiple purposes; one, it gives shoes to those who would never have a new pair of shoes in their entire life, two, it gives them a program of participation that fosters pride and achievement to their participation in the program, and three, it helps solve the problem of deforestation that has reached a critical stage in the nation of Malawi.
"We continue to be excited with the Shoes for Trees program being carried out in Malawi to help restore some of the areas where magnificent forests once stood. The village people are suffering as the source for their cooking fires is fast disappearing, not to speak of the devastation to the environment that is taking place," notes Richard Stephens of the Malawi Project. "With the help of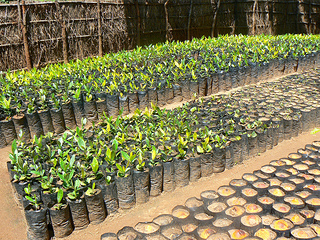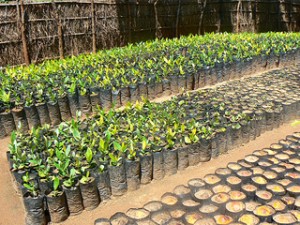 groups like Universal Aide in Canada, World Emergency Relief in California, and in Malawi the Forestry Department, Namikango Mission, and villages throughout the nation this program is making a difference in their future. We applaud all who are participating in this program."
The Kwenje Village is also involved in the creation of contour ridges, and construction of small dams to slow water from field and river run off.