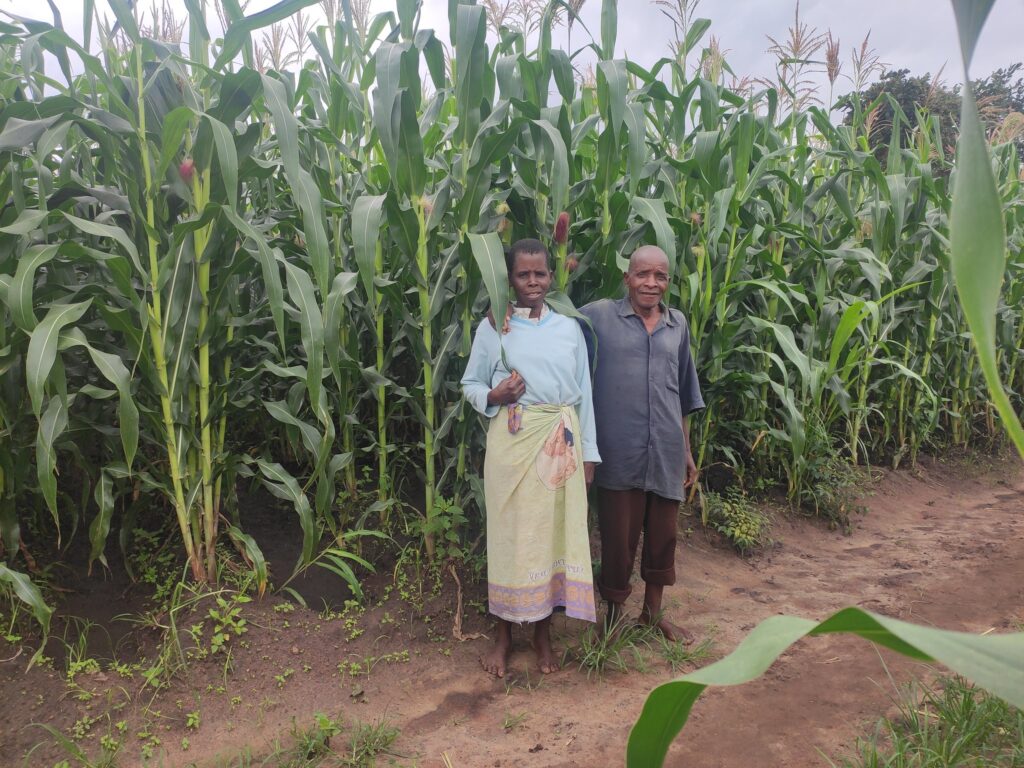 Madisi, Malawi … After a difficult start during the 2019-2020 planting season, the eighteen congregations (70 families) that formed the community farm co-op south of Madisi, known as Joseph Project 2, enlarged the number of participating churches to 120 for the 2020-2021 planting season. 
In addition to the larger number of participants, Action for Progress created a community bank to offer financial assistance with seed and fertilizer at the beginning of the planting season. With this assistance, and the availability of adequate seasonal maize storage at the time of harvest, the group used these resources to the fullest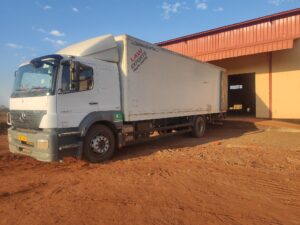 At the beginning of the season, each farm family received 100 kilograms of fertilizer and 10 kilograms of maize seed. If grown properly on an acre of land, each farm could be expected to return a harvest of about 1,750 kilograms of food.  Depending on the size of each family, this amount of food could be expected to feed a family for 12 months.
Felix Chakhaza Mwale is an example of the success realized by the program's participants. In previous years it was not unusual for his farm to fall far short of producing a sufficient harvest to adequately care for his family until the next harvest. This year, for the first time, he has harvested sufficient food. 
For each peasant farmer to have food year-round, it does not require a handout, it requires simply a loan of the initial resources and proper storage of the harvested grain.  For 100 kilograms of fertilizer and 10 kilograms of improved seed, a family needs just $95. After the loans had been repaid by the group, and grain was safely in storage, the result was a 50-ton reserve.
Pictured is Mwale and his wife standing in front of their successful maize harvest. The second picture shows the truck arriving with the fund repayment from the successful farmers. Funds were returned in the form of maize.