MALAWI'S OLD CAPITAL – ZOMBA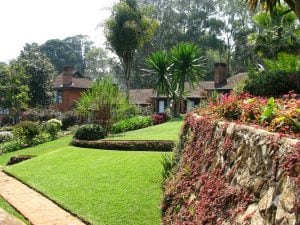 Until 1975 the southern city of Zomba was the capital of the nation. Although the capital was moved north to Lilongwe after the departure of the British Zomba still remained the home of the Parliament until 1994 when the government officials finally made the move complete to Lilongwe in the central region. Zomba is 40 miles north of the commercial center of Blantyre and is situated at the foot of Zomba Mountain. With a population nearing 100,000 Zomba maintains a pleasant, old world charm, accented by a cluster of old colonial buildings and wooded slopes that lead up to the mountain.
Europeans explored this part of Africa from Livingston's Zambezi expedition in 1859. Although it  had great possibilities for trade and agriculture it was also a focus point for the slave trade. Large numbers of wild animals also made settlement precautious.
Today, Zomba is a peaceful and prosperous community situated between Blantyre and Liwonde Crossing. Near the outskirts of the city can be found Chancellor College – the main campus for the University of Malawi. (The city of Zomba claims a rate of literacy that touches 60%.) At the other end of town is the Zomba Prison and Zomba District Hospital.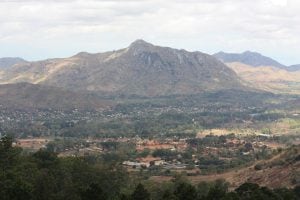 To the east of the city rises the Zomba Plateau, a unique area in this part of Africa. Described as "a great slab of a mountain", the Zomba Plateau rises 6000 ft or 1800m above sea level. It is well known as a destination for walking and hiking, although one must be cautious of leopards, hyenas and an occasional lion that can still said to be roaming the region.
Entering the city along the newly re-constructed stretch of M-3 from Blantyre you will want to stop and see the World War 1 Memorial, and across the road the old and new buildings of Zomba District Hospital. As you travel deeper into the city it will become immediately visible Zomba has a long history. Sprinkled throughout are buildings that date back to the time of the British, as well as the period when Zomba served as the nation's capital. A view from up the Plateau at the Sunbird Hotel will give you a breathtaking view of the surrounding countryside, and dropping back down into the city you can tour the modern campus of the University of Malawi, home away from home to over 4,500 students.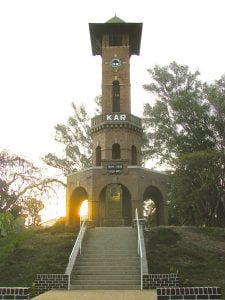 Whether you are visiting the World War 1 Memorial, shopping at a local establishment, taking in the view from the side of Zomba Mountain, or heading to the campus of the University of Malawi, you will find Zomba a delightful place to visit, or perhaps to stay for a time.