MAWAI'S COMMERCIAL CENTER – BLANTYRE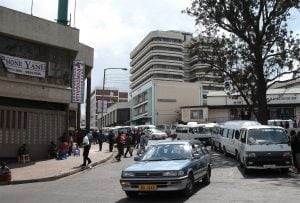 The southern city of Blantyre has one foot in the past as the oldest European settlement in the country, yet another foot in the present as a bustling center of commercial activity immersed in 21st-century activity.
The Blantyre Mission was founded in 1876, and named after the Scotish village where explorer David Livingstone was born. Excellent climate, combined with rich fields drew the Europeans to the settlement and Blantyre grew in stature as a center for trade between Lake Malawi on the northeast and the Zambezi River Valley to the south. Livingston played a major role in the development of this region of Africa, and the elimination of the slave trade in the region.
In 2018 Blantyre recorded a population of approximately 600,000, making it Malawi's 2nd largest city (Population figures vary largely depending on the source). It is the capital of Malawi's Southern District and is the home area for the Yao Tribe. Blantyre is the main commercial, banking and industrial center of the nation, and is linked closely with its sister communities, Limbe and Zomba, two other areas of sizeable commerce in the area.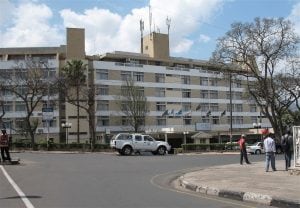 As one passes quiet village areas, reminiscent of life hundreds of years ago, the pace begins to pick up as M1 from the north and south, and M4 from the east and west, aim their tarmac surfaces toward the heart of this southern center of activity. Villages give way to more modern communities, and before long the visitor is counting off the street signs, as pedestrians crowd sidewalks, and enter four and five-story business structures.
Here one can visit their financial advisor, invest in the market, sit around a mahogany table and discuss legalities with a lawyer in a three-piece suit, attend church services in a modern, fan-shaped, 2,000 seat auditorium, or get caught in an afternoon traffic jam while passing near the famous clock tower, or the historic freedom arch.
Blantyre faces the future with an outward focus. It is home to the Malawi Broadcasting Corporation, College of Medicine, Malawi Polytechnic, and Kamuzu College of Nursing, as well as home to the Malawi College of Accountancy, and a number of newspaper, radio offices, and international business entities.