MALAWI'S NORTHERN CITY – MZUZU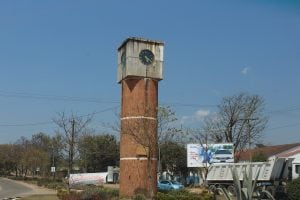 Less than seventy-five years ago the name Mzuzu was associated only with a stream that ran through the rural countryside of the northern region of Malawi. Today it refers to the capital city of the northern region. A settlement standing by the junction of the lakeshore road (M5) and Malawi's main north-south highway (M1), Mzuzu hosts a population of 128,000+ with 20,000 students at Mzuzu University, and nearly a million people living in the area that feeds into this northern metropolis. This makes Mzuzu the third largest city in the nation. The area surrounding the city specializes in tea, rubber, and coffee cultivation. Mzuzu coffee is well known for its high quality, and the tea raised in both the northern and southern regions of Malawi is recognized around the world as among the finest tea on the market today.
The Viphya Forest to the south of the city is the largest man-made forest in Africa and listed as the third largest rainforest in the world.
To the northwest of the city, the visitor will delight at the Nyika National (Game) Park. It is Malawi's largest park with an area of 1,250 sq miles or 3200 sq km. It extends across the great plateau, which is essentially a granitic dome, and its environment is like none other in the whole of Africa. The name, Nyika, which means, "where the water comes from" is one of Malawi's most important catchment areas. The rolling scenery is at its best during the rainy season when over 200 types of orchids are in full bloom. The grasslands of Nyika are rich in wildflowers in other seasons and lists one of the highest leopard populations in Central Africa. The park also contains a large number of smaller mammals such as warthog, as well as the antelope family, from the diminutive duiker to eland and roan. Zebras are common throughout the park. Elephants and buffalo usually keep to the lower areas near the northern edge of the park, but lions and elephants can, at times, be found on the high plateau. Spectacular views of the mountains and Lake Malawi, in the distance to the east, can be seen from the park.