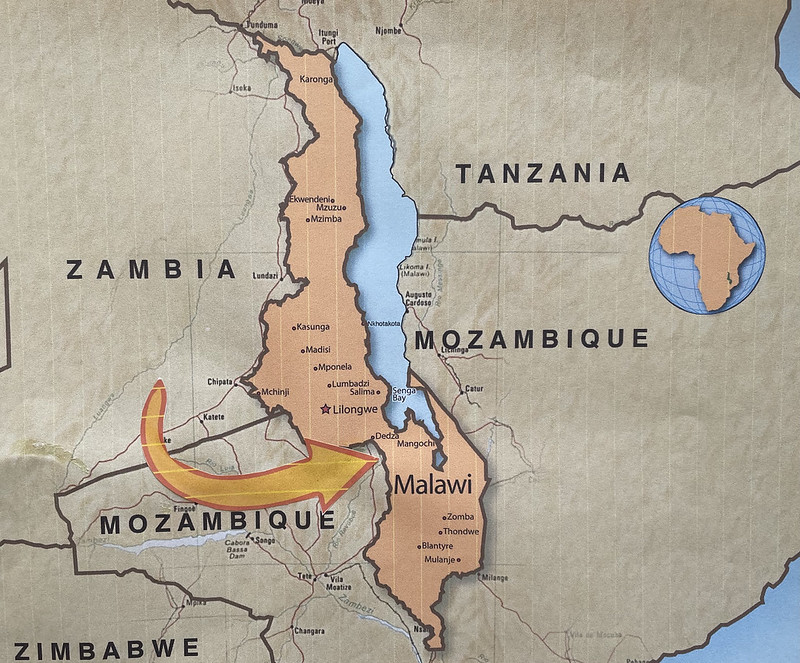 Lilongwe Malawi … The nation of Mozambique wraps around the bottom portion of Malawi on three sides. In the west central portion of Malawi, highway M-1, (the main road through the country from north to south), runs along the border. In fact, along much of M-1 is the border.
Relations are so cordial between these two neighbors the people who do business in the trading centers along this stretch of the border move freely back and forth across the border with no need for passports, travel permits, or check points. There are no fences, and no border crossing duty points, except for a couple that give access deeper into Mozambique. 
Medical supplies distributed in this part of Malawi go to hospitals that serve the needs of both Malawians and members of the Mozambique community who come across for health care.
In a world filled with border tensions and conflicts Malawi and Mozambique are examples of peace between nations.