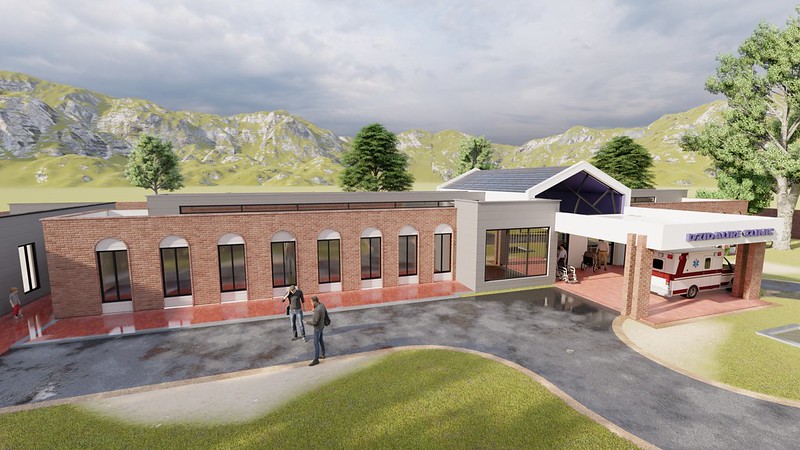 Nkhutu Village, Malawi … With a full measure of sunshine, a high temperature of 71 degrees and a low of 50, with a humidity level hovering around 44%, it would have been nearly impossible to schedule a more perfect day for such an important event. Saturday August 27 marked the ground-breaking for construction of the long-awaited medical Health Centre north of Dedza, Malawi.
The crowd, numbered well into the hundreds, gathered near the top of the mountain overlooking the Mkhutu Village to witness the event.  It included several dignitaries. Wilson Tembo, Executive Director for Action for Progress, and attendee to the event summed it up, "It has been a great function attended by many people such as High Commissioners for Zimbabwe & Mozambique, the South African Political Councillor, Members of Parliament, Traditional chiefs, and the villagers.
Concerning the ceremony Mama Kadzamira, the founder of Dzidalire, a community development agency, commented, "Thanks to the Stephens family and the Malawi Project for support with beds, mattresses, lockers, and wheelchairs that have been shared with people in the area and beyond. We really thank God for this day. It was long awaited. One of the board members noted, 'We are now on to the second milestone.' I am thankful to the entire board and different committees for their work in bringing the groundbreaking to fruition, the community that worked continuously clearing the road, planting trees, and clearing the wood lot. Before the opening prayer the story of Jacob naming Bethel was read, about putting down the foundation, and the way Dzidalire is putting down its foundation." She emphasized their motto is, "Forward forever; backward never."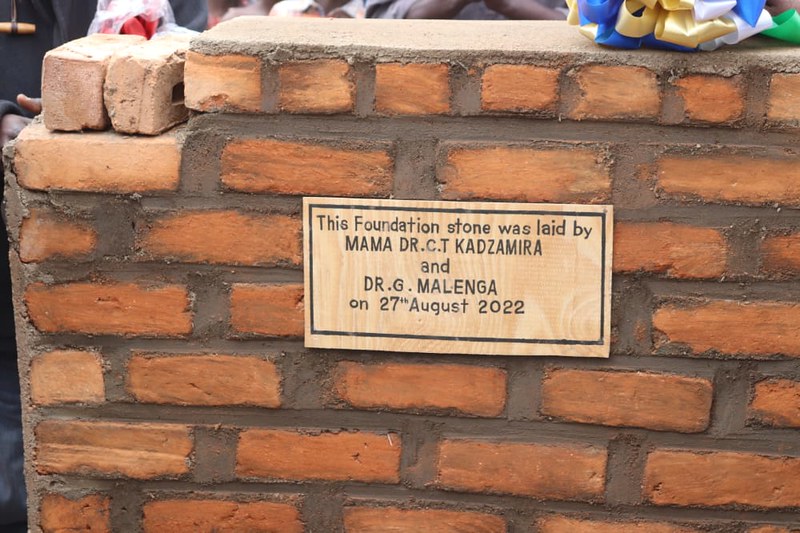 Plans for the clinic were formulated in 2016 by Mama C. T. Kadzamira. With funding coming in slowly, and the onslaught of the Covid pandemic the forward motion of the project near the Linthipi 3 river basin came to a halt. Mama never gave up hope and Suzi Stephens with the Malawi Project always remembered the promise made to now deceased Chief Selemiya Nkhutu that one day a Heath Centre would stand on that mountain to assist her people.
On this warm August day in 2022 that promise has made a giant leap toward fulfillment.