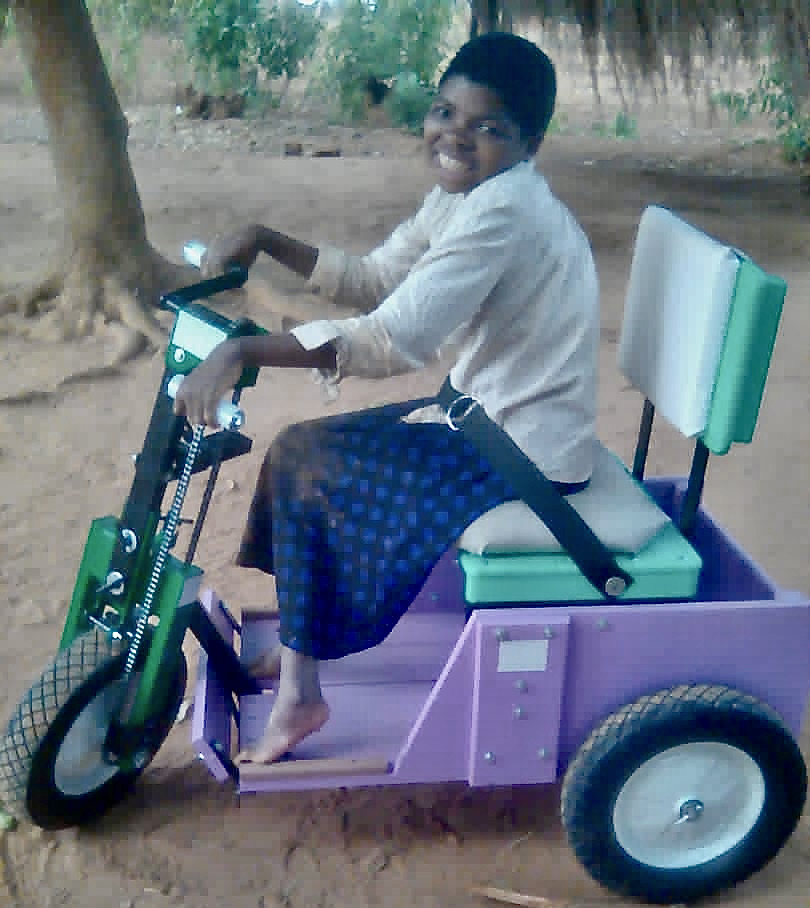 Mangochi, Malawi … The saying reads, "Nothing for us, without us," or "Nihil de nobis, sine nobis" (Latin). In Malawi, as in many other emerging nations, the desire to have a voice in the decisions that affect them is growing. All too often decisions about what is good for the country are made by those financing the programs and the local people have little or no voice in the decisions. 
To better address local problems, the government of Malawi has encouraged the creation of groups referred to as, "community development groups." One of these local associations is the Sinyala Community Development Committee. When groups such as the Sinyala group confront problems they cannot overcome, they look for others who can help solve the problem. Problems with mobility will often call upon Action for Progress to evaluate and address the need.
In the southeastern part of Malawi, in the Mangochi area, a problem recently came to light calling for the expertise of the Action for Progress team, and their program for mobility.  A 16-year-old girl by the name of Roda could not move about on her own. Her situation had been going on since she was 6 years old. Efforts by the medical community had proven ineffective, and her family could not afford to purchase any type of mobility assistance. To move about had been reduced to crawling on the ground. "You see my back," her mother Mrs. Asiyatu Saidi asked? "My back is the only mode of transportation we can use for Roda. It has not been easy for me. I have failed many times to fetch water or firewood or to attend community meetings." It was obvious Roda was too large a girl for her mother to carry her on her back any longer. By necessity, they had removed her from attending a school that was a long distance from home.
Mercy Lipikwa, the executive director for the Centre for Disability and Elderly Affairs confirmed the difficulties Roda faces in her attempt to grow into a successful adult. Without school, and the ability to move about, it would be nearly impossible to move from place to place. 
Because of the cooperation and participation of everyone involved that day, and when the AfP team left for Lilongwe, the future for Roda looked much different. A brand-new mobility unit made all the difference, and the local community had worked together to bring about this change in her life. The saying was true, "Nothing for us, without us."