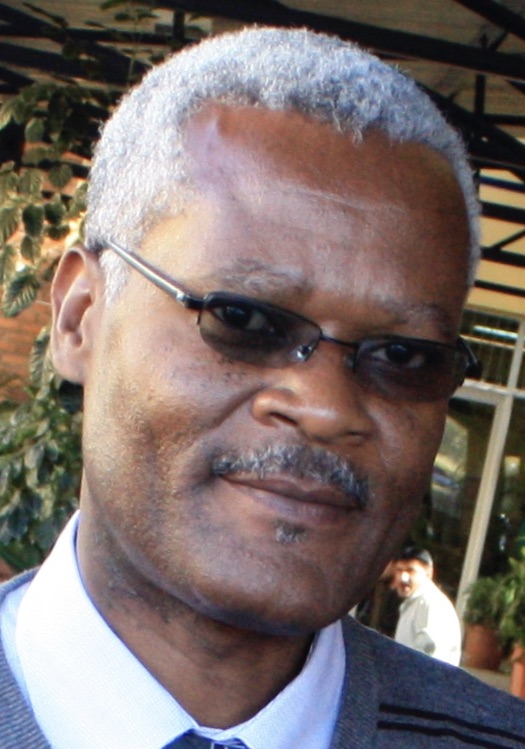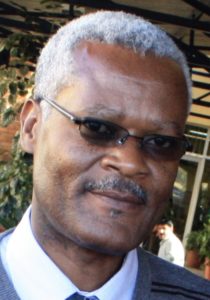 Blantyre, Malawi … In this 2-part series we are asking Chester Kabinda-Mbewe, the Chairperson for Action for Progress about food sustainability in Malawi. Action for Progress is the not-for-profit, faith-based organization, formed by Malawians to work closely with the Malawi Project. Chester is a successful and respected church and community leader, businessman, husband and father of 4 children and 3 grandchildren. He is originally from a village north of Dedza, but currently resides and works in the southern city of Blantyre. The following interview explores his view of the state of agricultural development, food production storage, sustainability, and waste control of food harvests under the Action for Progress program referred to as the "Joseph Project". Next week's segment will be posted one week from today.
"Mr. Kabinda, thank you for agreeing to this interview, and for sharing your views about the problems, and possible solutions to stem the tide of food shortages in your country."
Malawi Project:
"Since the nation gained its independence in 1964, Malawi has undergone a number of food shortages. What do you think are the main causes for these, when Malawi is primarily a peaceful, community-focused, agricultural nation, with 80 to 85% of its people raising food?"
Chester:
"There are a number of causes, but I will mention the main ones. 1. Climate change. It is disheartening that Malawi still depends on seasonal rains for agricultural development. Droughts have hit Malawi several times, mainly from the year 2001, with the worst in 2015/17. Climate change has affected Malawi every year in different forms and different locations. Both drought and flash floods cause food shortages, much of it caused by the El-Nino effect in the southern hemisphere. 2. Over-cultivation without proper use of manure/fertilizer. The affordability of fertilizers is a big blow to crop production since most of the arable land has lost its natural fertility. 3. The lack of a mindset to change the future. People assume the weather will be normal, just as it used to be when Malawi was producing so much food, they could actually feed other countries in Southern Africa."
Malawi Project:
"It is difficult to isolate the exact percentages of maize lost between harvest and consumption. Some say as low as 7% is lost during the storage period, while others report alarming percentages as high as 25 or 30%. What do you think is an accurate percent of loss?"
Chester:
"It is true it is difficult to come up with exact figures for the amount of maize loss due to poor, improper, and inadequate reporting. Some statistics report that Malawi is the third poorest country in the world. Most of our people live in remote, rural areas where production and loss statistics are never recorded. From my experience, being one who grew up in one of these areas, I believe the 30% estimate is the very minimum. The average loss would actually be even higher."
Malawi Project:
"Some conclude these crop loss statistics are the result of improper, inadequate, and insufficient storage. Do you agree?"
Chester:
"Storage of farm production is key. As I pointed out earlier, people have to understand the importance of proper storage. The norm in Malawi has been that each family produces only enough food to cover that year. Malawians are used to storing gain in open bins. Pesticides are rarely used. Under these circumstances it is not possible to raise enough for more than a single year. It is true that even with a bumper crop, due to improper storage, the harvest can be lost."
Malawi Project:
"Action for Progress and the Malawi Project have joined together to confront the food insecurity problem through the Joseph Projects. These programs have community groups joining together to raise crops, then storing them in public storage buildings. Here they can be protected from insects, disease infestations, theft, and other calamities. A portion of the harvest is committed to helping orphans, widows, and the needy in their community. How do you feel these programs are progressing?"
Chester:
"The program is progressing well, considering the circumstances. We have been able to change the mindset of the communities we are working in. They have seen the program is beneficial. To some the progress may seem slow, in the initial years. Because of floods, drought and insufficient finances to purchase additional seed, fertilizer and tools we have progressed slowly. To climb out of the poverty cycle requires deliberate methodologies that may differ from one area to another. This must be understood and adapted on the local level."
Malawi Project:
"You have an exceptional nation. It is peaceful, has a functioning democracy, holds a small geographical footprint, and enjoys good relations with its neighboring nations. Why do you feel the nation has been unable to solve the food shortage problem?"
Chester:
"Malawi is very unique and quite positive. The main problem has been the way helping nations have been helping Malawi. I will give you an example: The southern districts of Thyolo and Mulanje are famous for growing banana. About 10 years ago the crop was attacked by disease and nearly all of it was lost. An NGO with good ideas came and gave the farmers a new, disease resistant crop that was worth millions of US dollars. After one year, well before the first harvest, the plants all died. They died, not from disease, but from lack of water. The new crop was different than the previous ones and are required much more watering. The local farmers did not understand and not adjust. So, the project failed because the locals were not involved in the process from the beginning. A new idea or way had been imposed on them that may have succeeded someplace else. It did not work in their area, as they had a unique set of circumstances that had been ignored."
Malawi Project:
"You could have chosen other ways to assist your people to increase and save maize production. Why have you chosen this one?"
Chester:
"There are many ways to assist the needy, but to me the best assistance is when the assisted people are involved in the formulation of the method from the beginning. In that way they will take ownership, and there will be sustainability in what you are doing. You can see this being done in the way we are doing these projects."
Next week we will address questions covering the large amount of resources and money invested in Africa over the years, as well as the long-term importance of the Joseph Projects, and the best way to assist Africa in the future.