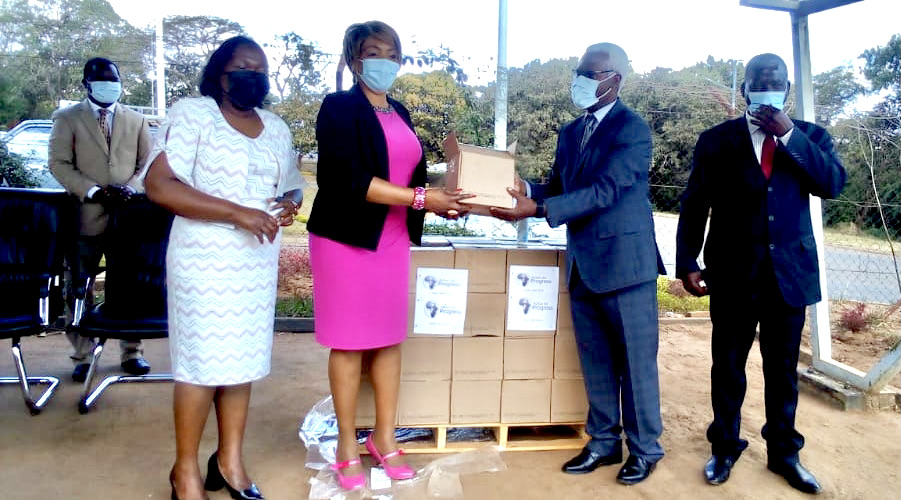 Lilongwe, Malawi … No longer do the headlines of African newspapers lead with the problems of poverty, tribal conflict, or efforts to integrate commerce into the world marketplace. What is leading the news is the drastic situation with the COVID-19 and the Delta variant that is sweeping the world. Cases of the virus are spreading at an alarming and increased rate with the number of people who have contracted the disease passing the four-million mark in late July. Lives are being lost, businesses are going under, and with the travel and lockdown restrictions, the economic picture is dire. Malawi is no exception.
In spite of the protective measures this new, more virulent strain of COVID-19 appears almost unstoppable. It threatens to overwhelm the medical community to a greater extent than did the first wave of the pandemic over a year ago.
Is it any wonder government officials were quick to respond to the invitation to attend the "turning over" ceremony when a full shipment of hand sanitizer arrived in-country from the Malawi Project? Working in partnership with its sister organization, Action for Progress, the sanitizer has been earmarked for government hospitals and clinics that are critically short of supplies. This fact is especially true during this stage of the pandemic that already appears to be more disruptive to the health care community than the first wave.
The 40-foot shipping container arrived at the Action for Progress distribution center west of Lilongwe and the program was announced for the "turning over" ceremony. Attendance for the event included the Deputy Minister of Health Hon. Chrissie Kalamula Kanyasho, members of Tribal Authority, church and community leaders, representatives from Action for Progress, members from the surrounding communities, and the media to announce the story to the public.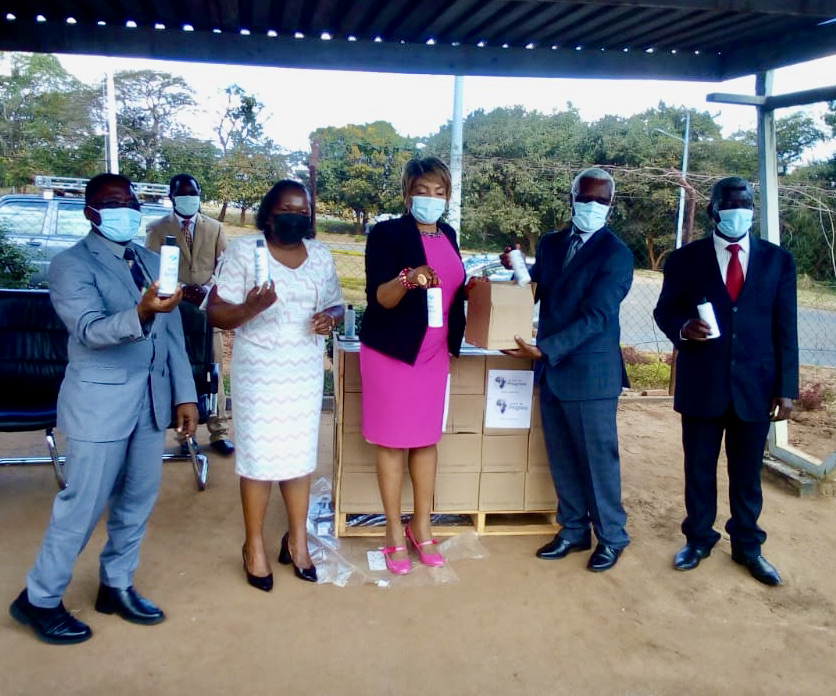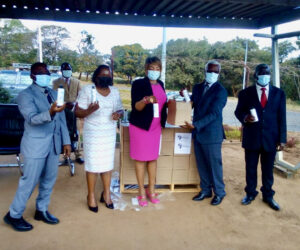 In her remarks, the deputy minister acknowledged the support given by Acton for Progress to government health care facilities, and the way this donation has arrived at just the right time to help control the spread of the virus through prevention. She also called attention to the way Action for Progress is making great strides in eradicating poverty through the Joseph Project agricultural storage centers.
On behalf of Action for Progress and the Malawi Project the Chairman of AfP, Chester Kabinda-Mbewe stepped to the podium with the following remarks, "We want to assure you that we will continue working hand in hand with your ministry and the Malawi Government in ensuring availability of resources that will help the general population in Malawi. Action for Progress is here today to hand over the full forty-foot container of hand sanitizer worth fifty-three million kwacha to help the fight."
Looking at the size of the shipment of sanitizer the Minister visibly breathed a sigh of relief when Kabinda added that Action for Progress would help the ministry distribute the hand sanitizer to all three regions of the country.
Newspaper story appearing in the Nyasa Times can be viewed at: https://www.nyasatimes.com/govt-salutes-churches-for-supporting-malawis-covid-19-fight/