SOME SEE HOPE, OTHERS SEE NONE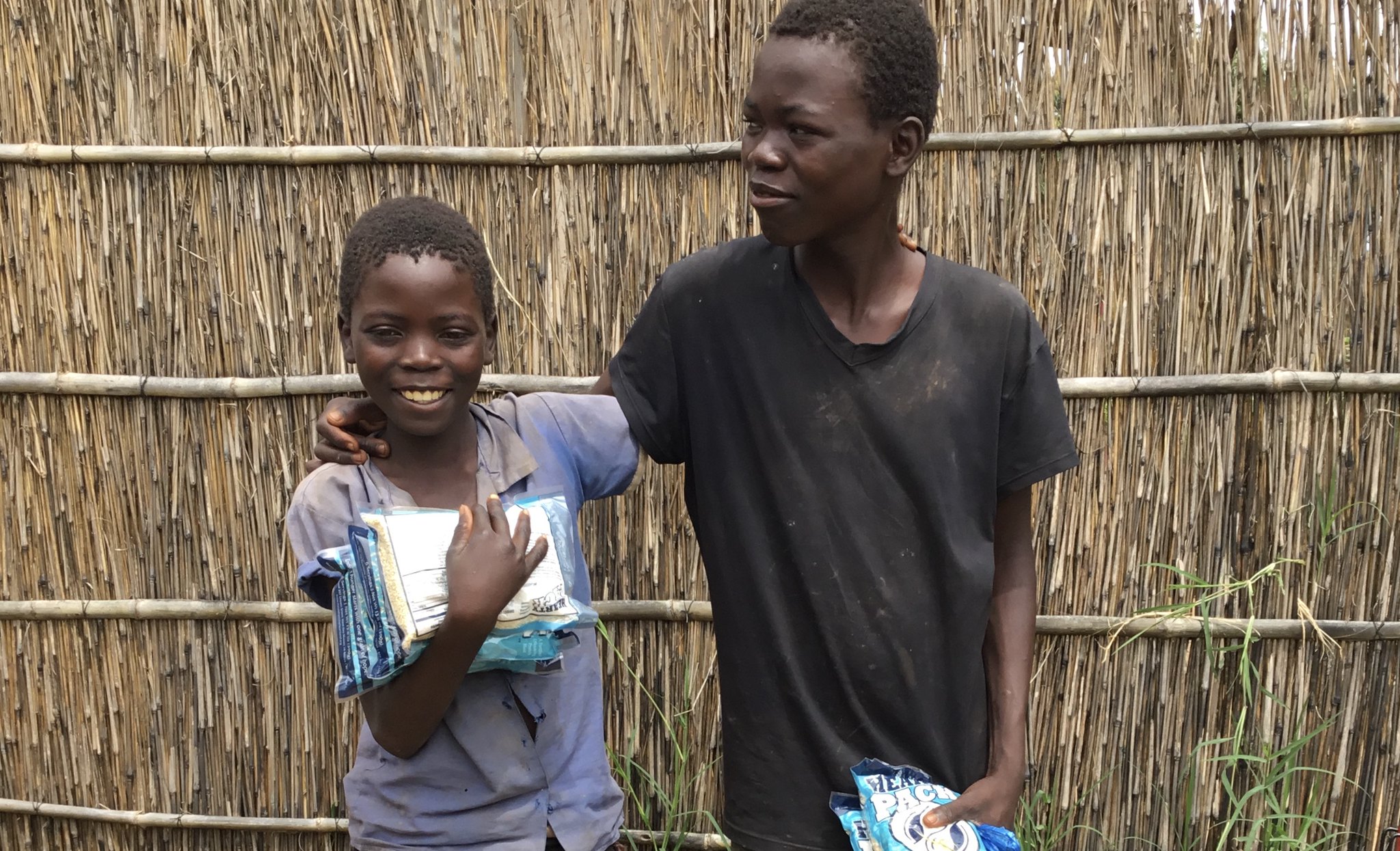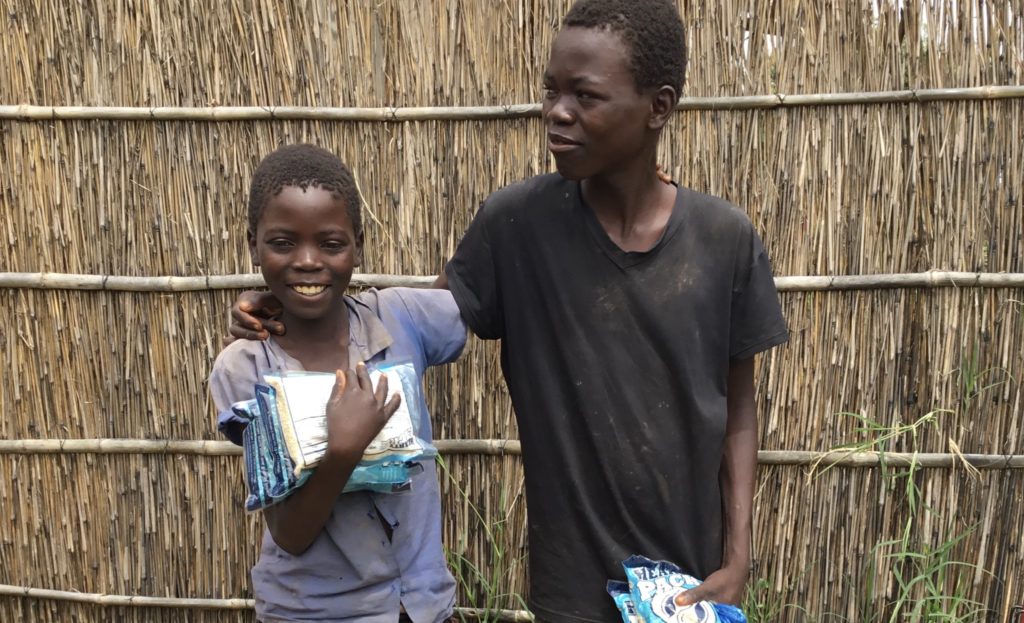 Chipinjika Village, Ntchisi District, Malawi … In most first-world nations plans are underway to begin the revival of business and community activities. There is hope the worst part of the coronavirus may be behind us shortly. It will be back to business, back to eating in restaurants, back to ball games and family trips to the park. There may even be hope for the reinstitution of ocean cruises in the near future.
In many parts of Malawi future is not nearly as bright. Wilson Tembo has been working with the Malawi Project in his native country for 19 years. Recently, he and Griven Kasalika have been distributing the remaining supply of food from the warehouse, located just outside the capital city of Lilongwe. Griven recently observed, "The starvation has hit hard in Malawi. Families are starving, and it is seen so painfully in the faces of orphans, widows, and widowers who live in the hunger areas."
An example of what Wilson and Griven are seeing comes from the Central Region, in tiny Chipinjika Village. In a recent food distribution to the area, they came across Chriford Batoni, a thirteen-year-old boy. The second-born son, Chriford lost his mother when he was six years old. His father suffered a stroke in 2015 leaving Chriford and his brother Andrew to travel outside their village to cut firewood. These two young boys then sell the firewood to buy food. Griven stated, "That might sound good, but it gives them hardly enough money to survive. And how can two young boys continue to go to school when they have little or no food for either themselves or their father? When they do find food, they give it to their father, and the boys go to bed hungry. What else can they do?"
"During our distribution program, Chriford sat close as the food was being given out," Griven reports. By the look on the faces of these two boys, they are suffering badly and fighting a heavy battle alone. They really need food, and they need to get back to school."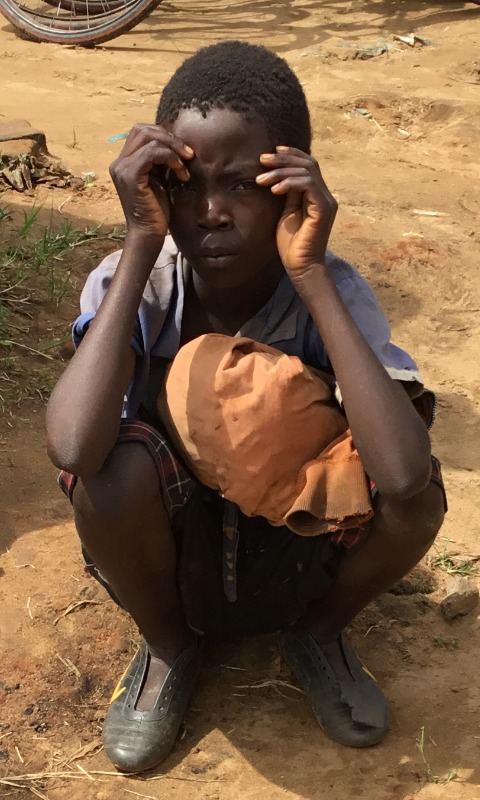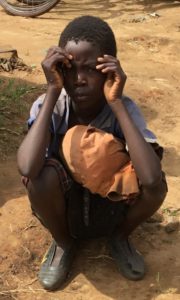 Andrew entered the queue for food and soon received food and clothing. "Both of their faces lit up," Griven recalls. As they left the site the two boys held hands and displayed happy faces. "Today we have found food and we are very thankful,' Andrew said."
On that particular day, over 1,000 families received food, thanks to World Emergency Relief, Universal Aide and the Malawi Project. Action for Progress, the in-country sister organization to the Malawi Project, rounded out the team, handling food distribution in the hardest-hit areas of Malawi.
Pictured are the two brothers arm in arm after received food packages, and in the other picture Chriford can be seen looking quite sad as he waits and wonders if he will receive anything to eat.