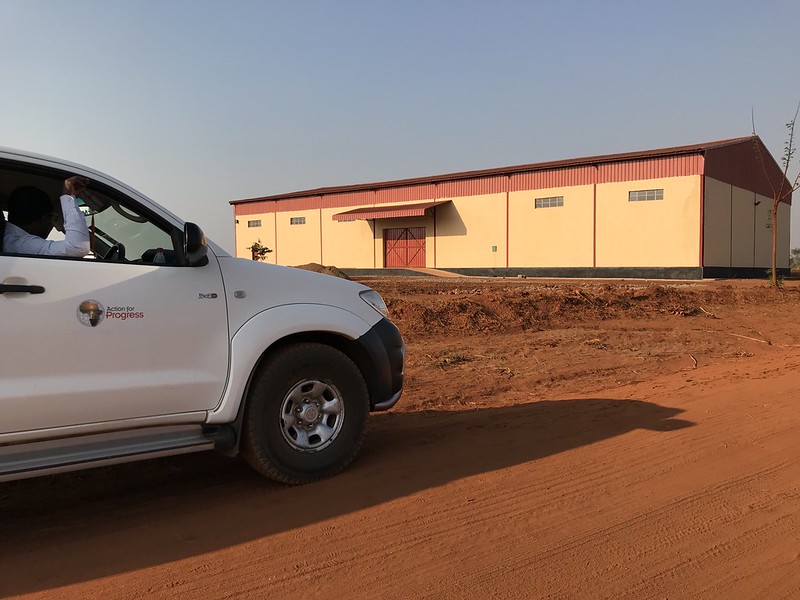 Lilongwe, Malawi … "It came at a critical moment," said Chester Kabinda-Mbewe, the chairman of Action for Progress. He was speaking of the new truck recently purchased because contributors to the Malawi Project saw the need and donated funding for the much-needed truck. Before this purchase AfP was forced to rent vehicles for nation-wide supply distribution or depend on others to bring transportation resources to pick up the supplies. In some cases, getting the needed supplies to their destination was nearly impossible because of the lack of adequate transportation.
"We used it first to distribute food and clothing to people who suffered loss during the recent floods in Southern Malawi. Taking so many supplies, such a long distance from Lilongwe, would have been very costly if we had to rent trucks to accomplish the task."
Action for Progress, the sister organization to the Malawi Project, handles distribution and accountability for the supplies sent for agricultural, educational, and medical programs. In 2019 the MP and AfP worked together to construct and establish a major distribution center west of the Malawi capital of Lilongwe. Over the past 29 years the Malawi Project has sent $270 million in aid to the nation. 
A group of Malawi church, community and business leaders saw the need for more local responsibility for helping the people. To work side-by-side with the Malawi Project they formed Action for Progress to administer the aid nationally, and to establish a local presence and oversight for the work in Malawi. This joint program, and its unique management structure, is fast becoming an example being imitated by other aid groups.