"I WAS NAKED AND YOU CLOTHED ME."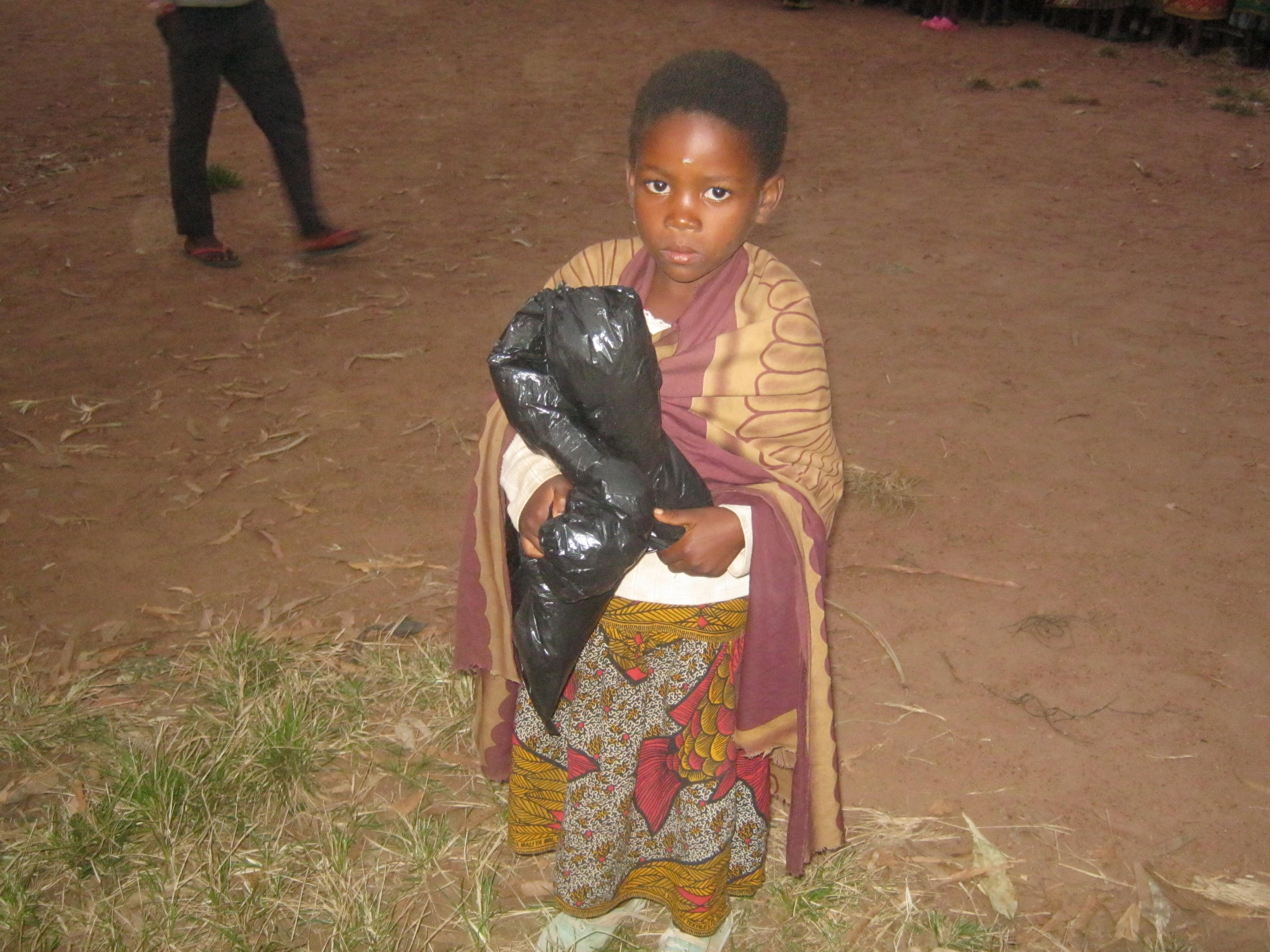 The words from Matthew 25, in the New Testament, take on new meaning as the Malawi Project, an Indianapolis, Indiana not-for-profit, helps vulnerable people in Malawi with developmental and humanitarian support.
According to Dick Stephens, a co-Founder of the Project, "We know we have a responsibility to fulfill Matthew 25, but we want to do it in a responsible way that does not create dependency. Far too often aid is distributed in such a way as to disrupt the local economy, or in a way that causes the recipient to feel the aid truck will come back over and over, and all they have to do is sit and wait for the arrival. We work hard to keep both of these from taking place. However, when it comes to children who cannot care for themselves it is a far different matter. In these cases we immediately act to help them."
Support for orphans, and other vulnerable children, is a "must do" for any responsible individual or organization. For young children such as Moreen Masoka, (pictured with this story) it is not possible to support herself. She needs food, clothing and shelter, and at 8-years-of-age she must depend on someone else to support her.
HIV is Just One of Many Problems
Malawi is one of the world's least developed countries with a gross national income per capita of only $250.00 (World Bank, 2007). The HIV/AIDS pandemic, catastrophic levels of malaria, a ballooning population, a shortage of medical supplies, lack of enough medical personnel, and a government that cannot keep up with the need have compounded the poverty level. According to a 2010 Demographic and Health Survey, HIV prevalence among adults aged 15 – 49 years was 11.0%. The positive side of that was the fact this figure was down from 14% in 2005, and 14.4% in 2003. Malawi has worked hard to address the problem. However, imagine if one out of every 10 or 11 people you pass on the street in America were HIV positive. The drain on the healthcare system would be appalling! UNICEF reports one in every ten people in Malawi is living with HIV. It is further estimated that 90,000 children are living with HIV, and 20% (1.2 million) of all children are growing up with reduced parental care in a wide range of formal and informal care arrangements.
This gap in care for these children can only be filled through outside support. Recently with support from World Emergency Relief, and the Malawi Project, a clothing distribution reached 1,021 children. Many are orphans, and come from the Southern Malawi district of Chiladzulu.
Moreen comes from Nyandule Village, and even at her age has gone through extremely difficult times. With only her mother to care for her, even the necessities are nearly impossible to obtain. "I have lacked food, clothes and an adequate house to live in," she said when receiving a donation of clothes.
The children in this area being given aid are identified and registered by the village headmen through a community-based organization called Mauwa. This helps identify the needy and destitute when aid is offered to a particular area. Speaking on the sidelines of the distribution, group village headman Mauwa thanked the Malawi Project, and all the supporters, for their timely assistance to the orphans in his area.
by Wilson Tembo – Malawi